1 in 5 people will be diagnosed with some form of skin cancer in their lifetime.
Look around your friend group. 1 in 5 means that likely someone in your group will be affected.
I know what you're thinking, "It can't happen to me."
How do I know? Because I thought the same thing.
Except in my friend group, that one was me.
In January 2015, I was diagnosed with my first melanoma. I made so many mistakes when it came to sun safety because I didn't know better. I believed that getting a base tan would protect me and that tans could be healthy. I thought the dangers of a sunburn went away when the redness did.
I learned the hard way how wrong I was.
For years, I didn't feel safe: in my skin or in the sun. Summer had always been one of my favorite seasons but after my diagnosis, it seemed like a cruel reminder of all the things I could no longer participate in: days at the beach, outdoor music festivals and afternoons on the lake.
But there are many ways to safely enjoy the summer and sunshine. As I learned how to protect myself from the sun, I learned how to take back my life again. I also made it my mission to teach others about sun safety so they didn't have to learn the same hard lesson I did.
---
1. Get a skin check.
Getting an annual skin check is one of the most important things you can do for your skin. The first time can feel a bit awkward since skin cancer can develop anywhere, not just in areas touched by the sun. If your dermatologist sees any moles or other spots that look suspicious, they can remove them by doing what's called a shave biopsy. A lab will look at the skin sample more closely to determine if it's normal, atypical or cancerous.
At your first visit, they will document any moles you have and their characteristics. By seeing your dermatologist regularly, they will learn what moles look normal for your body and which look potentially harmful. Even melanoma, the deadliest of skin cancers, is very treatable if caught early.
---
2. Wear sunscreen daily.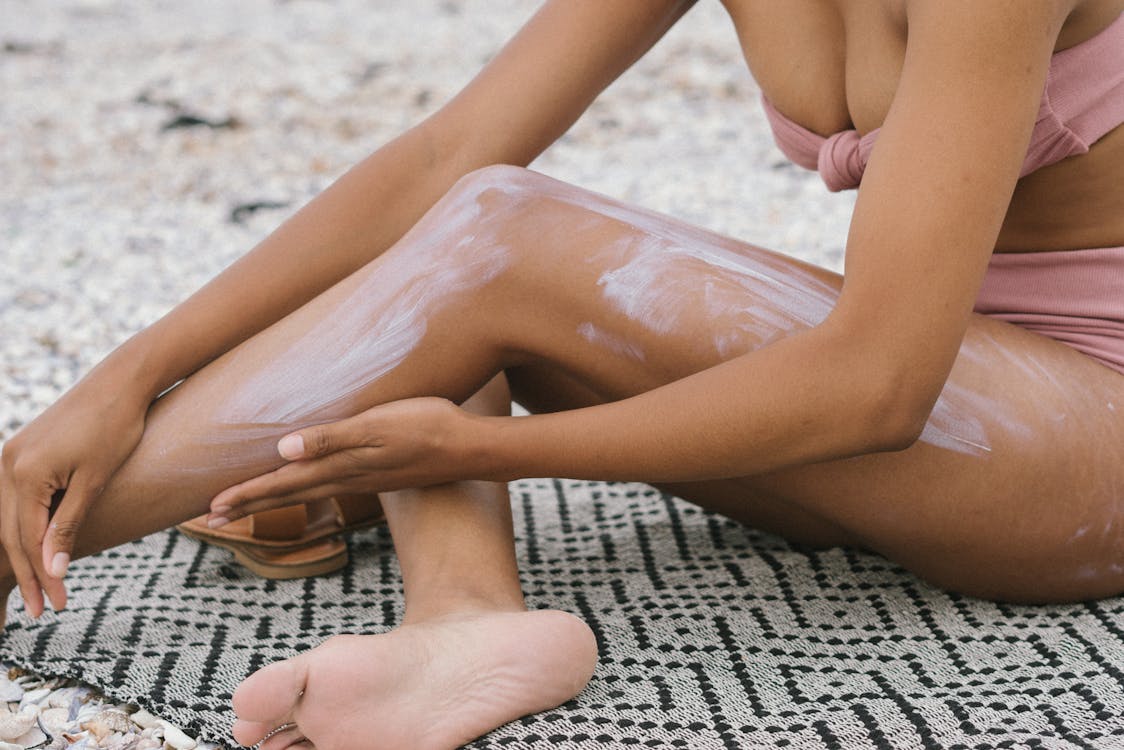 Not all sunscreens are created equally. All sunscreens block UVB rays, the ones that cause sunburn. However, UVA rays can also cause premature aging and skin cancer. Only sunscreens labeled "broad-spectrum" have passed strict testing to certify that they protect against both UVA and UVB rays. Using a sunscreen that is not broad-spectrum may prevent sunburn but cannot prevent skin cancer or aging.
No matter your age or complexion, dermatologists recommend wearing sunscreen of at least SPF 30 each day. 80% of UVA rays are able to penetrate cloud cover so weather and temperature is not an accurate predictor of sun protection. Window glass only blocks UVB rays so our skin is still able to be damaged by UVA rays while inside or while driving your car. Even if you don't burn, the sun's rays can be harmful. Any change in skin color due to sun is skin damage and the damage is cumulative. While the color may fade, the impact never does.
---
3. Reapply sunscreen throughout the day.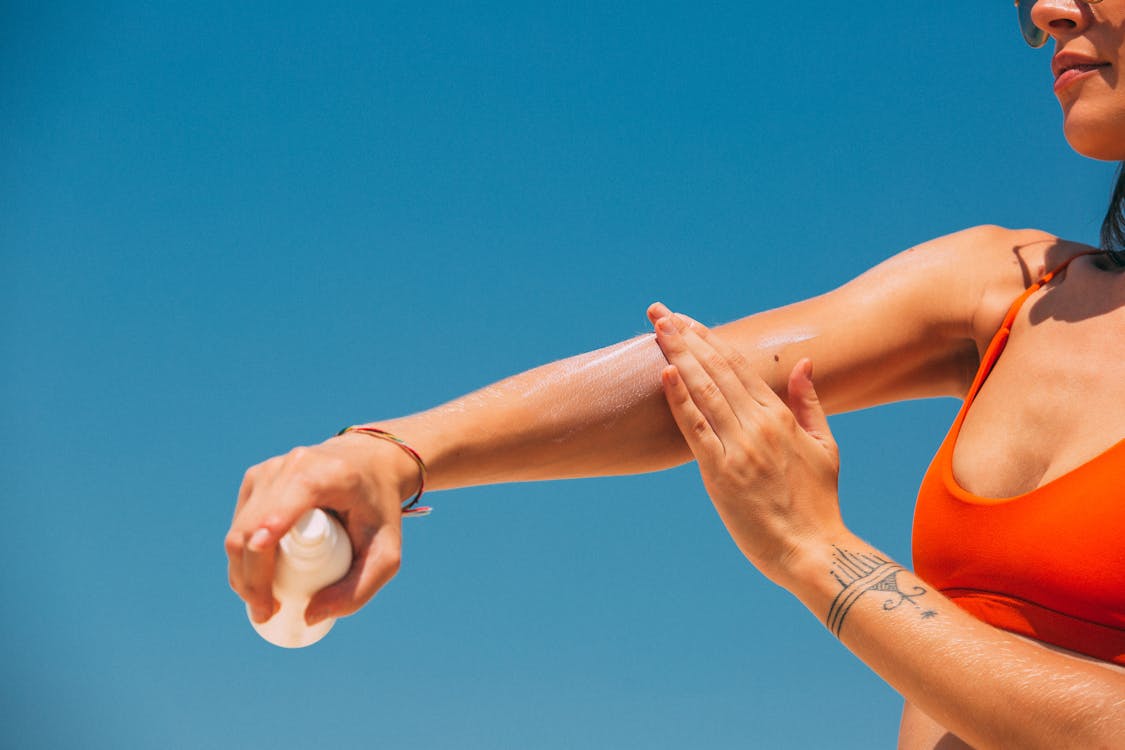 Sunscreen should be reapplied every two hours, especially if you are spending the day outside. It's important to note that water-resistant does not mean waterproof or sweat-proof. If you are swimming or working up a sweat, it's important to reapply even more often. The simple act of toweling off can remove your sunscreen so it should be reapplied any time you get out of the lake, pool or ocean.
---
4. Use makeup with SPF.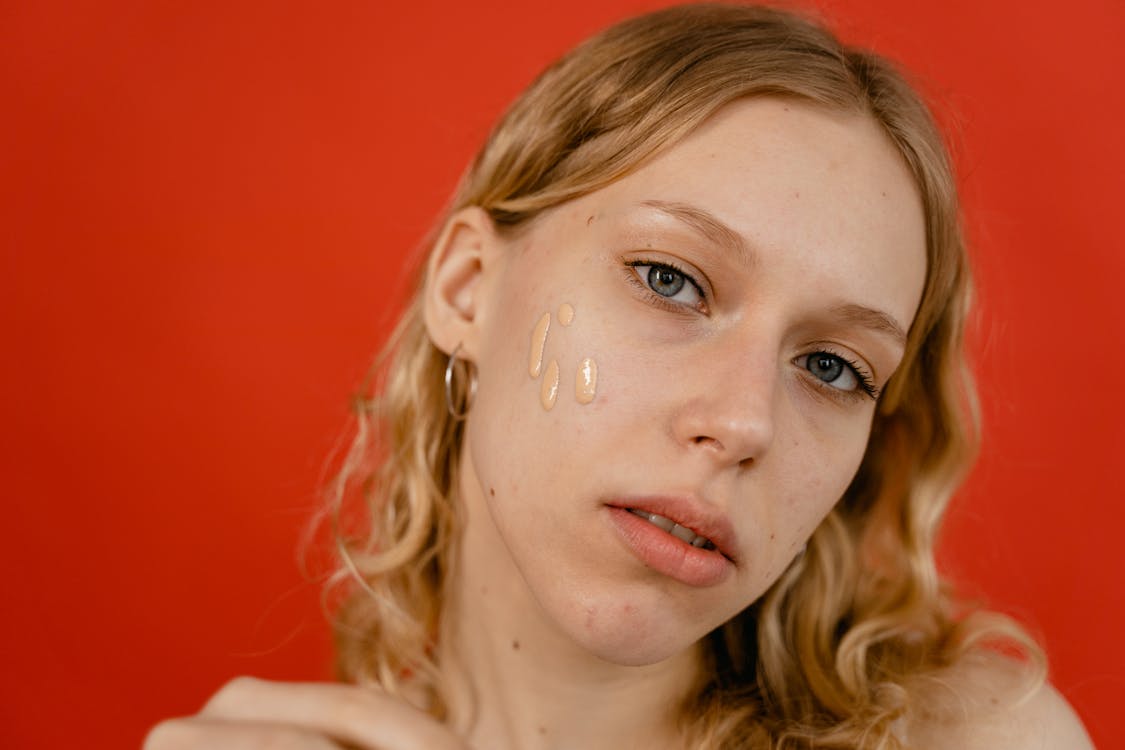 While makeup or moisturizer may contain SPF, this should never be used as a replacement to wearing sunscreen. Similar to sun-protective clothing, makeup with SPF is meant to add an extra layer of protection to your skin. It's also important to not mix your makeup with your sunscreen for smoother application. Mixing the two alters the composition of the sunscreen and can alter the level of protection it offers.
When looking for makeup with the most effective SPF protection, many sunscreen brands have started to offer their own makeup collections. Colorescience is an award-winning sunscreen brand that offers a full line of mineral makeup. Supergoop! is a reef-friendly, cruelty-free brand that also carries CC cream, eyeshadow, mineral powder and some lip products.
---
5. Be aware of the UV index.
The UV index (or UVI) is calculated by the National Weather Service and measures the level of UV rays. The UVI ranges from 0 (low risk) to 11+ (extreme risk) and can help you know your risk level of sun exposure. The UVI will vary throughout the day as it is typically lower in the morning and evening. Most weather apps will also list the UVI in their daily weather forecast so you can easily check it throughout the day. The higher the UV index, the more important sun protection is.
---
6. Avoid direct sunlight during peak times.
The time of day UV rays are strongest is from 10 am – 2 pm. In addition to sunscreen, you should also avoid direct sunlight during these times. If possible, remain indoors. Other ways to avoid direct sunlight are to seek shade, use a sun umbrella and avoid bright surfaces such as sand, water and snow that can reflect the UV light back to you and increase your UV exposure.
---
7. Invest in sun-safe clothing.
Wearing makeup with SPF isn't the only way to add an extra layer of protection. If you're going to be outside for long periods of time or during times of peak sunlight, sun protective clothing is a great way to further shield your skin. Much like sunscreen, sun-protective clothing has a rating known as its ultraviolet protection factor or UPF. When purchasing sun-protective clothing, seek items with a UPF of 25-50 or higher.
Sun protective clothing can lose its effectiveness over time. Be sure to pay close attention to the care instructions as clothing that has been stretched, washed incorrectly or over-washed can also become less effective. When used and cared for correctly, sun protective clothing is one of the most effective methods of prevention against sun damage and skin cancer.
Read more about sun-safe clothing from our interview with amazing founder, Erica Sullivan, below!
—Small Business Spotlight: How L.U.V. CEO Erica Sullivan Founded a Skin-Safety Clothing Brand for Young Women
---
8. Wear sunglasses.
Sun exposure can also damage our eyes, including a type of cancer called ocular melanoma. Just like with sunscreen, it's important to wear sunglasses even on days when it is cold and/or cloudy. Even if you purchase polarized sunglasses, make sure they are also labeled 100% UV protection or UV 400. Polarized glasses are only able to reflect the sun's glare but don't actually offer protection from UV rays.
Don't be fooled by the color of the lens: dark glasses don't block more sun than lighter tinted ones. Opting for oversized sunglasses can also limit the UV rays that reach your eyes by providing more coverage from the side.
---
9. Wear a wide-brimmed hat.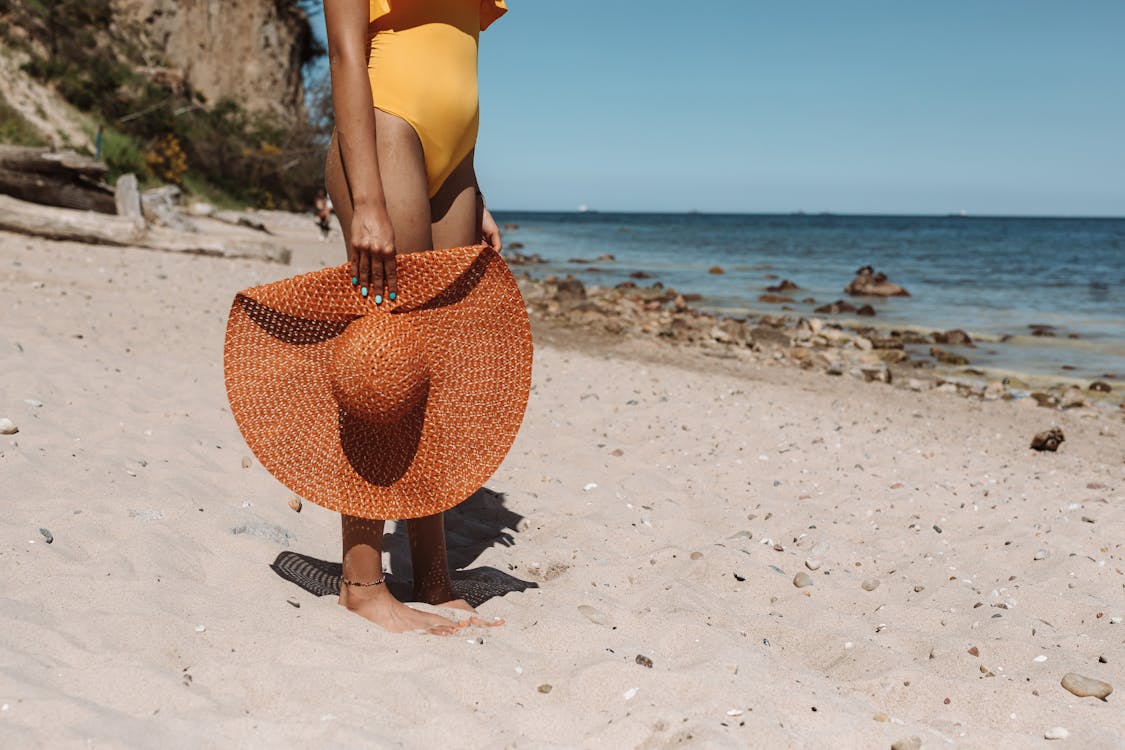 Some forms of skin cancer are more likely to develop in areas of prolonged sun exposure. Our face, necks and scalp are areas that are often exposed but can be easily protected by wearing a hat. Our scalp and ears are also places we commonly forget to apply or reapply sunscreen. Wearing a hat is just as effective as sunscreen for those areas that are often overlooked until they're already burned and tender.
For maximum sun protection, choose a UPF 50+ wide-brimmed hat or bucket hat that provides more shade and coverage. Baseball caps only partially shade the face and leave your neck and ears open to exposure. Woven straw hats and baseball caps with mesh can also leave you open to dangerous sun exposure. 
---
10. NO tanning beds. Self-tanner is the way.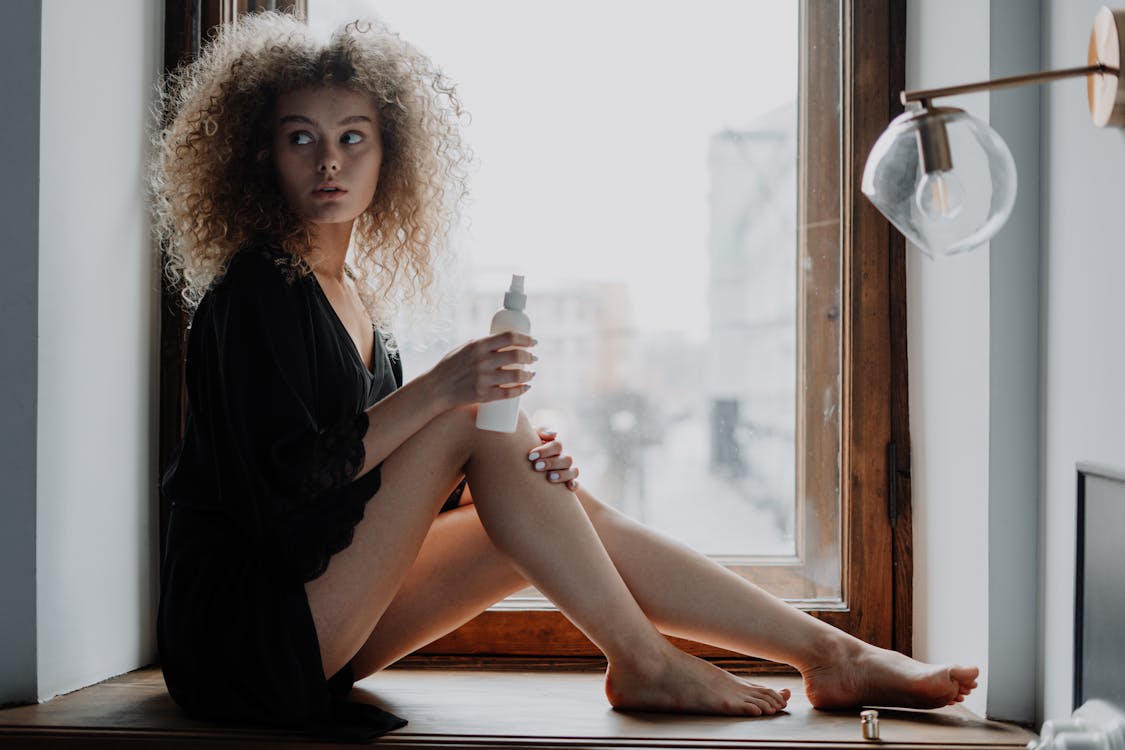 According to The Skin Cancer Foundation, using a tanning bed just once before the age of 35 increases your risk of developing life-threatening melanoma by 75 percent. One session in a tanning bed also increases your risk of the other two types of skin cancer: squamous cell carcinoma (67%) and basal cell carcinoma (29%).
The only healthy tan is a fake tan. Gone are the days of self-tanners that are blotchy and leave your skin with an orange hue. From tanning drops to self-tanners to tinted lotions and bronzers, there are a lot of safe ways to get a sun-kissed glow without the risk.
---
While we can't change the sun habits of our past, we can make skin safety a priority moving forward. Whether you're spending your summer hiking your favorite trails, hitting up Coachella or hanging with friends poolside, sunscreen is your best accessory.
Stay safe and stay shady.