After working together for a long time, coworkers tend to be more of a family than just colleagues.
Showing them your appreciation via gift-giving is always well-received. Giving those gifts in the form of fun, thoughtful AND brain stimulating items is even better because they can be utilized at work too. A fun office environment is a recipe for success on many different levels. Fun boosts staff morale and sharpens creativity skills. Friendship is even better, so sometimes it's nice to let the people who make your workday more enjoyable know you care. Below are some of gift ideas you can give to your coworkers.
---
1. Quirky Personalized Candle.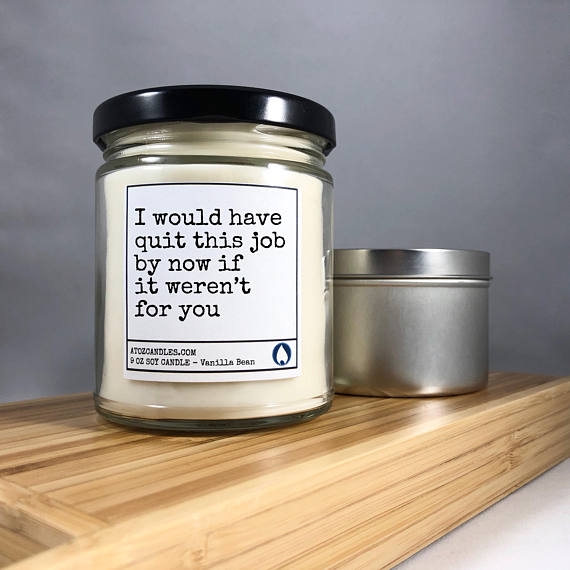 Nothing says "I am happy to have you as my coworker" like giving them a fun candle that ACTUALLY says it. There are several options on Etsy and this one above just made us laugh at how candid and true it is. 
---
2. Gift Baskets.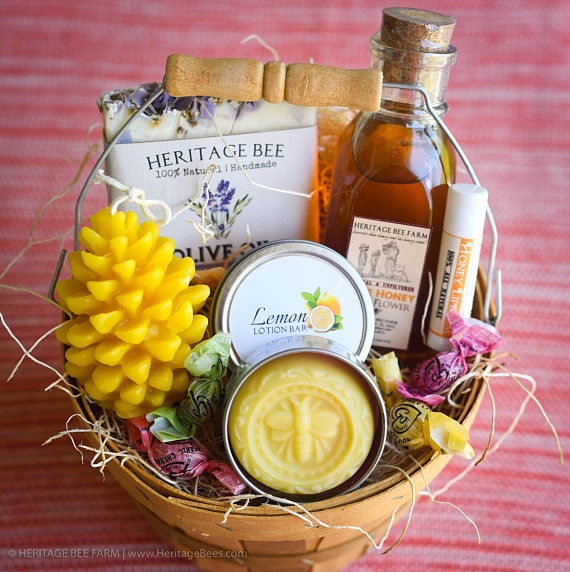 Small Gift Basket from the Hive – $34.95
A gift basket can be the perfect way to tell a friend or mentor just what you think of that person. It's also easy to customize based upon what you like, and you know that co-worker venting always results in know what each other likes and dislikes. Etsy again is a hot spot for gift baskets and you can fill them with anything from favorite snacks to favorite soaps.
---
3. Wooden Puzzle.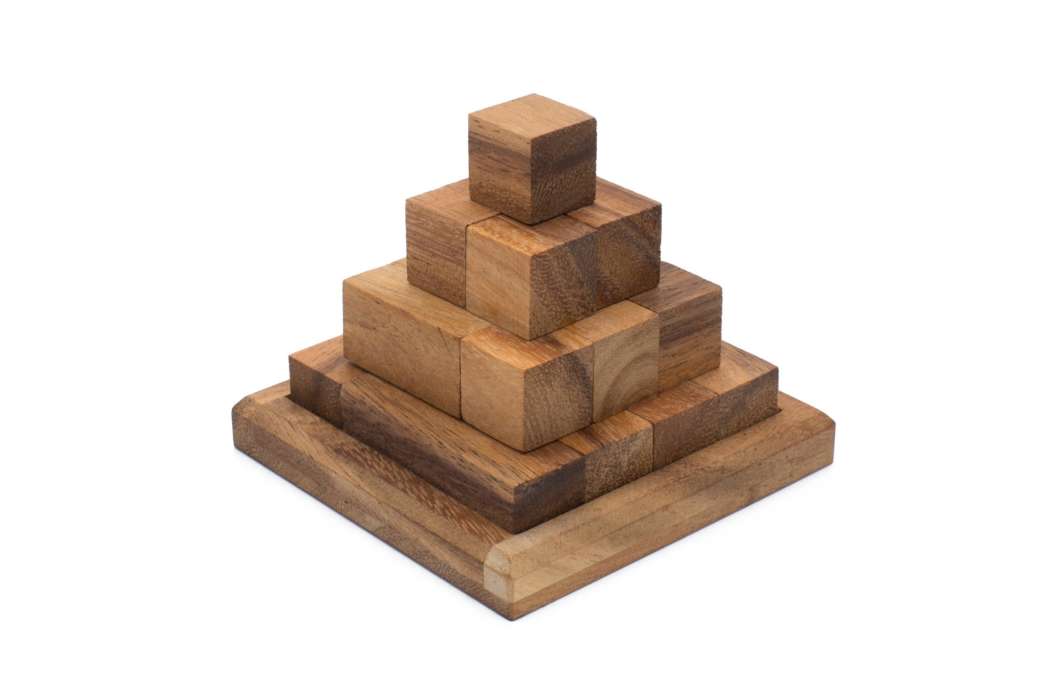 This is one of those gifts that can help with brain power too. An Eco-friendly wooden puzzle such as a pyramid puzzle is a desk toy that can help improve your fav co-worker's attentiveness and alertness when they're looking to take a break. It consists of wooden blocks which need to be assembled in a specific way to complete the final structure. This kind of puzzle helps the brain increase its reasoning skills, attentiveness and concentration spans. By playing with it for just a few minutes every day, coworkers could go a long way in becoming more productive and more resourceful. So it's the gift that just keeps on giving!
---
4. Stress Ball.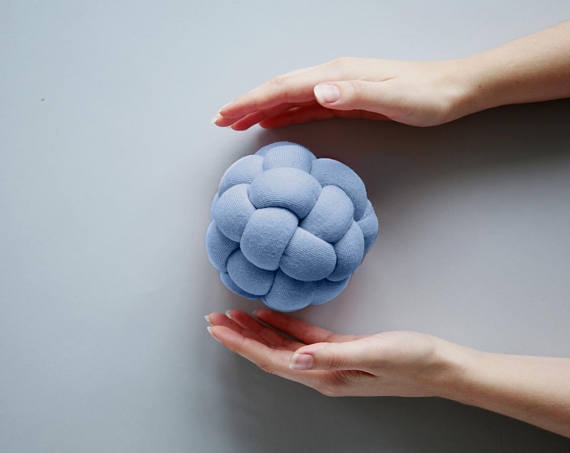 Ohhio Braid Stress Ball $19.00
All of our co-workers could use a little stress relief. A flexible rubber ball is perfect for doing just that, and the above Ohhio Braid Stress Ball is a fan favorite on Etsty. It is squishy which makes it good for squeezing to let go of all the accumulated stress, especially when trying to combat a frustrating day. 
---
5. Click Objects or Fun Pens.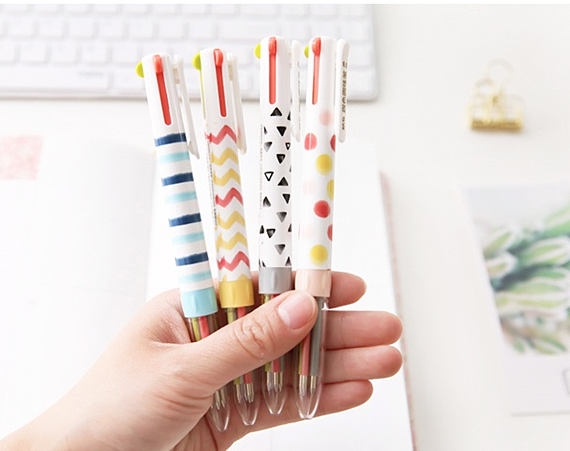 Click Pen – Multi Colored Click Pens $3.85
For a little gift for any day of the week, you can't go wrong with some fun pens. The repeated action of pressing and releasing springy objects such as click pens is good for mindless fidgeting. This action stimulates the brain to deal with problems creatively while also giving you a good distraction from a workday slump.
---
6. Fidget Spinners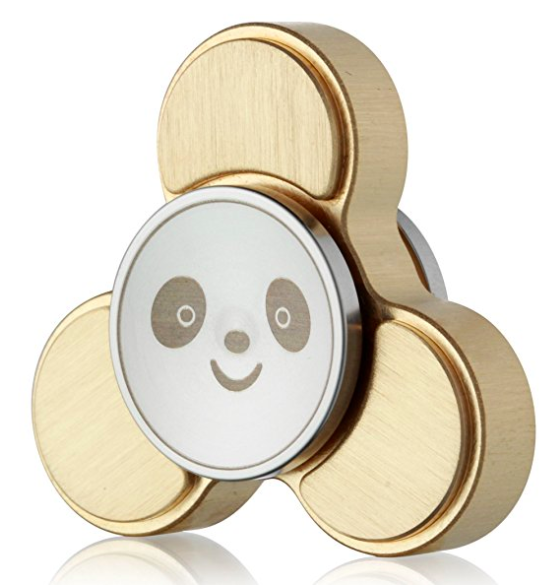 Panda Fidget Spinner Classic Stress Toy $14.78
Have a co-worker that just can't sit still? These are the perfect gift. Fidget spinners are ideal for those who have trouble concentrating. While their hands are making the object spin, their brains are free to focus on what a speaker is saying or on solving a math problem. They come in a variety of colors and are appropriate for people of all ages.
Bottom-line, taking regular breaks to play when working improves productivity. This working formula is associated with success because it helps train the mind to increase concentration, alertness and improve reasoning. Therefore, gifting your office friends with playful gifts may end up making them better in carrying out their office related tasks.
---