We only recommend products we love and that we think you will, too. We may receive a portion of sales from products purchased from this article.
With summer days long gone, and the last autumn leaves falling, the darker days are here with us, and the shift in the days is clear; Winter is here.
I love Winter for a few reasons, but one stands out; cozying up at home.
Sure, throwing snowballs and building a snowman is fun, and a good way to enjoy the season. But I've always thought retreating into the indoors away from the chilly weather remains the best part of winter.
You want your home base to feel warm, cozy, and peaceful. This year more than ever, when we all have a long season of time spent indoors ahead, you have a perfect excuse (and plenty of time) to refresh your special space.
Here are a few ways to turn your home into a winter wonderland!
(Complete with options for 'Shopping the Style' on Amazon)
---
1. Set the mood with hanging snowflakes.
Hanging snowflakes are in the season and they offer a great way to add a winter, and Christmasy vibe to your home. You can drape some at the entrance, other doorways, windows, and walls. If you'd like to make it even more extra, when it comes to the windows, you can combine your snowflakes with some dimly lit string lights. That way, your snowflakes will give off an even cozier vibe.
Snowflake decor can be channeled through many creative ways, and it doesn't have to stop with hanging them around the house. You can find snowflake decor that can also be put up on the walls in the shape of various patterns, the only limit is your imagination. The snowflake is the ultimate symbol of the winter season after all.
---
2. Layer with rugs.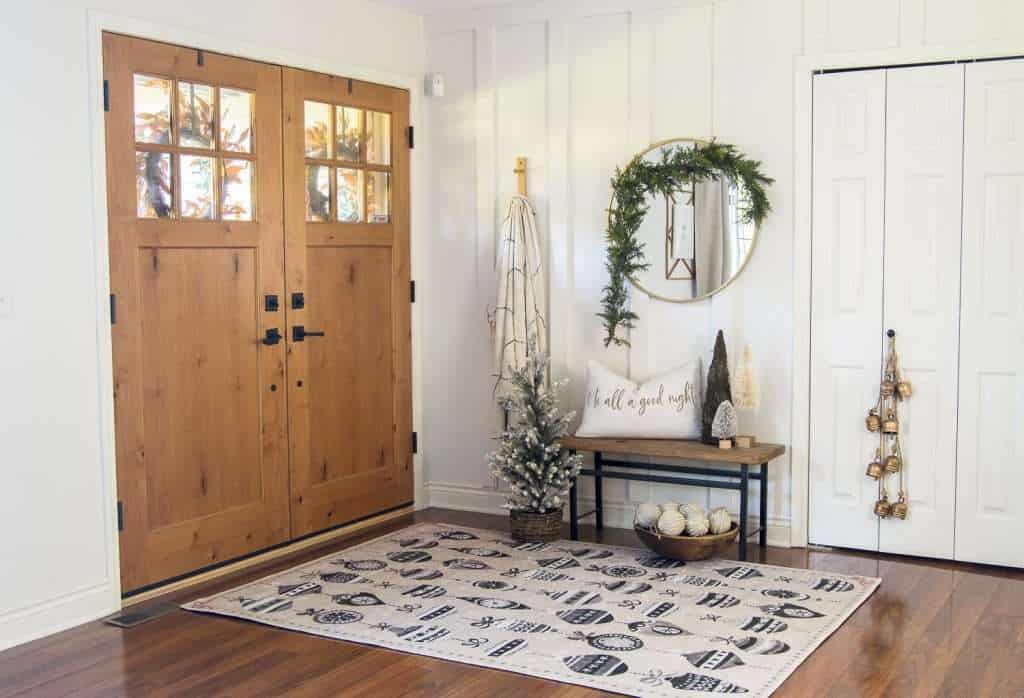 Winter is the time to add some layers not just with your wardrobe, but all around the home as well. Try some sheepskin rugs draped on top of a bench, ottoman, or the back of an armchair.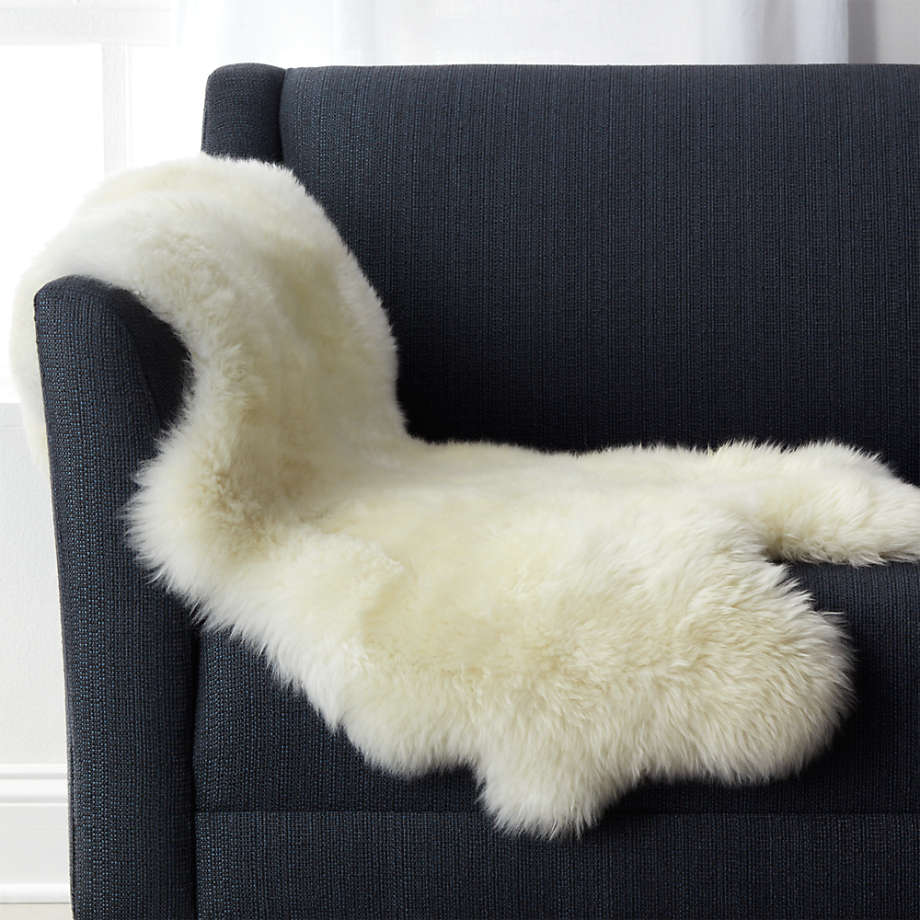 You can also add one on your bedroom floor to act as an accent rug that creates a cozy landing spot over your carpeted floor. Sheepskins rugs are cozy and a great way to make a room instantly feel warm and comforting.
---
3. Throw in some color and coziness with throws and blankets.
Don't we all love cuddling up on the sofa or in front of the fireplace when the weather becomes chilly? Well, why not make it extra cozy with some throw pillows and blankets. They add a layer of comfort while catching up with your favorite TV show or on a movie night with the family.
Besides, they allow you a simple way to throw in some winter colors such as white, green, and deep reds into your home. The red and green ones are especially necessary to set that Christmas atmosphere for the holidays.
---
4. Light it up with some candles.
Days are shorter during winter, and for most people, darkness finds them at work before they even call it a day. If you are at home in the early nightfall, you can welcome the night with an alternative lighting option – candles. Invest in some beautiful candle holders or candle lanterns. Use them to place candles outside on the porch or the walkway.
You can also bring them inside on the dining table for that romantic feel. Candles are a great way to add a sense of warmth and relaxation to any space. Choose a scent that is breathtaking to complete the feel.
---
5. Bring our home to to life with winter plants.
With the temperatures dropping, your plant duties take a hit, and as a dedicated plant mom, I know all too well you don't want to see your babies suffer. This is a perfect excuse to add more greenery to your indoors instead.
Plants are great in transforming the aesthetic feel in any room. Winter is the perfect season to add charm and warmth to your home through evergreen branches in jars and evergreen wreaths around the house.
---
6. Hang a wreath on the front door.
The front door enjoys some more attention during winter. Why not make it a lot prettier with a wreath. Let your door greet your visitor with a unique and beautiful wreath that smells as good as it looks.
The evergreen wreaths are crafted with herbs such as sage and marjoram for that wonderful smell.
---
Refreshing your home for winter doesn't have to be complicated.
You can use what you have with some tweaks here and there, but if you have run out of inspiration or have no idea where to start, you can even opt for a small home remodeling project, such as getting a coat of fresh paint to leave you loving your home during the chilly season even more.
The sky is the limit if you so choose.
The secret is to incorporate the season colors, add some warmth to your space, and enjoy time spent in your safe, cozy home.