The best way to pair martinis with appetizers is to pair it with foods that either enhance the flavor or contrast it. The tangy olive brine in a dirty martini, for example, is enhanced by the sharp flavor of cheese or the saltiness of nuts. An earthy, bland taste such as hummus with pita will contrast the martini's bold, herby notes.
Here are six incredible appetizer pairings to serve up with martinis at your next gathering.
---
1. Shrimp cocktail.
Perhaps the most well-known pairing for a classic dirty martini is the shrimp cocktail, although the flavors of the gin go well with any seafood. Both the tanginess of the cocktail sauce and the sweetness of the shrimp are enhanced by the martini.
Not only that, but this appetizer can also be served in a martini glass, complementing the rest of the stemware already in use. Put a spin on the traditional cocktail sauce by adding some cilantro.
---
2. Cheddar olives.
If you are looking for something easy to put together for your party, try cheddar olives. The olives will already compliment the martini itself. By creating a seasoned dough to wrap around the olive, you can add other salty and nutty flavors such as cheese, and even hot sauce.
The crunch that comes from baking the olives to perfection is a nice contrast to the drink itself.
---
3. Deviled eggs.
When it comes to flavors that contrast your gin martini recipe, you can't go wrong with deviled eggs. These little pillows of perfection have a smooth taste that you can sweeten up if you'd like to enhance the palate further.
They are substantial enough to help you feel satisfied without leaving you feeling heavy, as fried foods may tend to do. Deviled eggs can be customized in many different ways, opening the way for dozens of pairings with your martini.
---
4. Celery with cream cheese.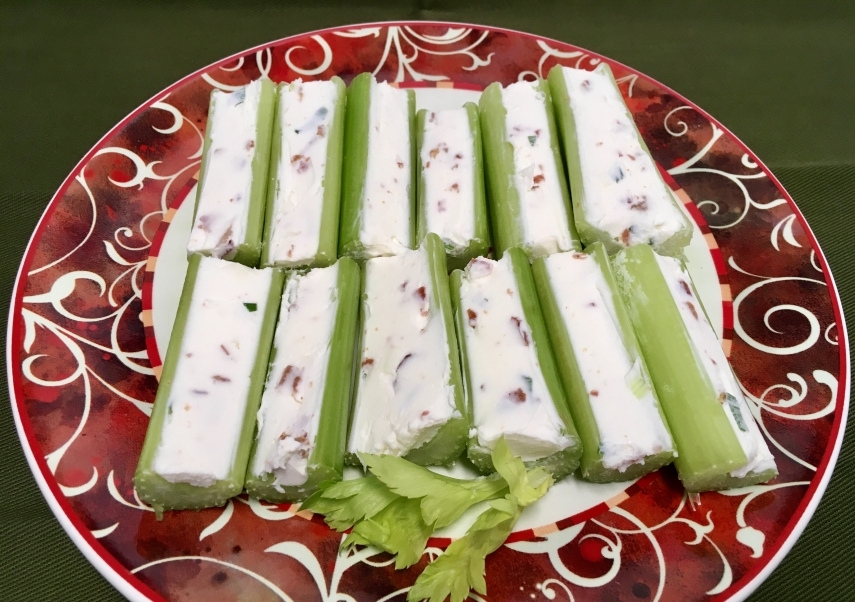 Stuff celery with plenty of cream cheese for a slightly sweet appetizer with a crunch. While celery doesn't pack a ton of flavor into the combination, the crunch is a wonderful addition to add to your martini line up. Cream cheese can be infused with an endless combination of flavors.
Feel free to create your own cream cheese concoction by mixing fresh herbs and salt and letting rest for a couple of hours before serving. This is a wonderful appetizer because you can flavor the cream cheese to include either sweet or savory notes, depending on how you'd like it to pair with your martini.
---
5. White bean crostini.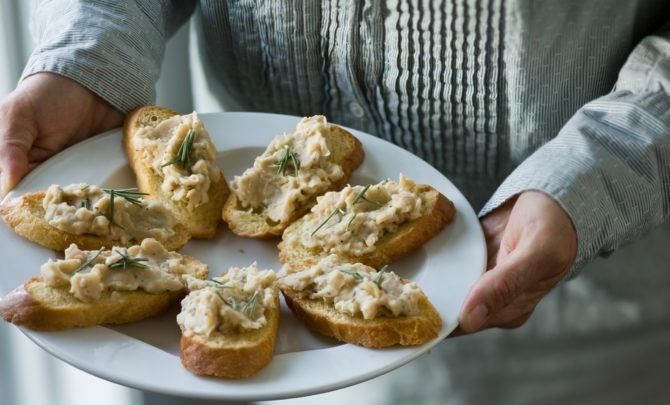 White bean dip is made in a similar fashion to hummus, but it doesn't include tahini. This eliminates the tanginess from the sesame seed paste and creates a bland but creamy texture that will contrast the stark dryness of your dirty martini.
Little toasted slices of baguette add the perfect amount of crunch to support the texture of the bean dip. If desired, you can drizzle with your favorite oil or balsamic vinegar before serving for a touch of added sweetness.
---