Most of us have experienced a season in life when money was…well, tight.
For me, it was when I first moved out on my own and was new to budgeting. I wanted to make my house feel like home, but it wasn't always that easy. It never is when you're watching what you spend.
At times like these, we often feel the need to trim the fat in our budgets, and possibly forgo a few home improvement projects. Especially when it comes to the expensive remodel spaces like the kitchen.
But despite the kitchen's expensive reputation, you can update a kitchen's look without spending a massive amount of time, energy, and money. You just have to tap into your creativity and get a little crafty.
That's what I did, and I couldn't be happier with the results of my spiffy (and budget-friendly) new space.
So without further ado, here are four ways to refresh your kitchen on a budget, and make your special space look like a million bucks.
---
1. Refurbish cabinets instead of replacing them.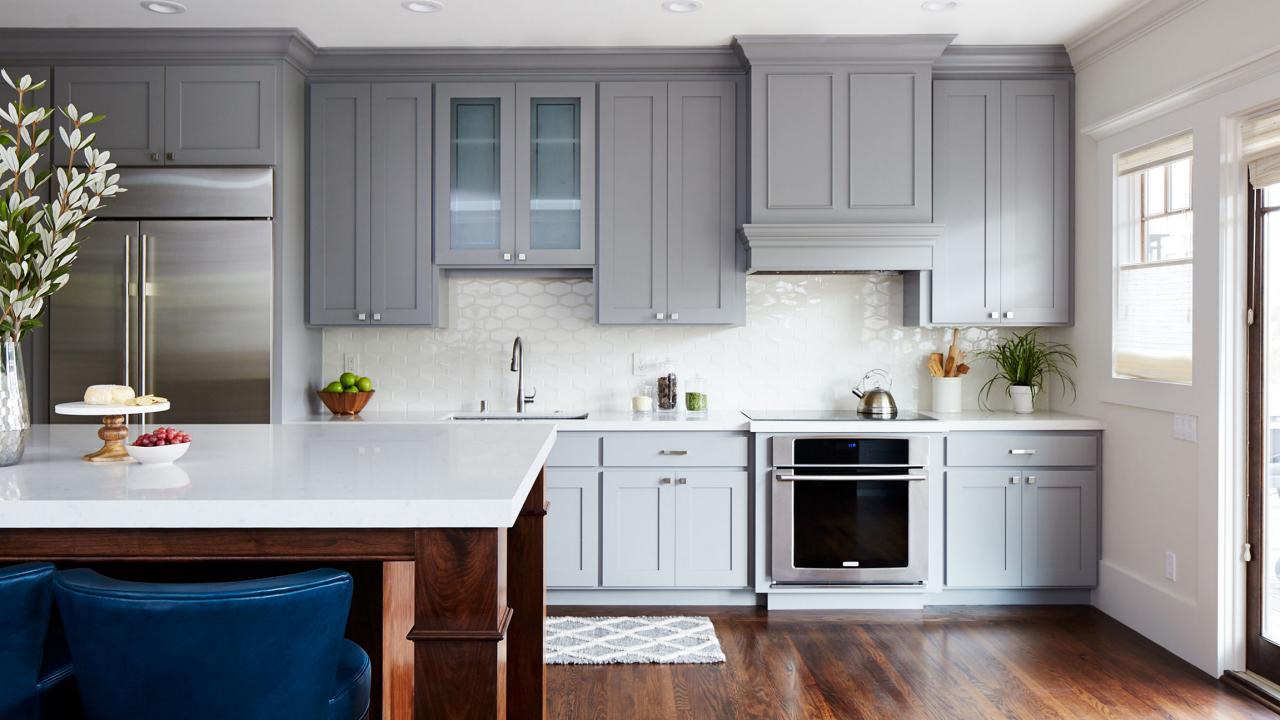 The reason so many kitchen remodels are so expensive is because of the cost of replacing old fixtures. Between countertops and flooring, it all adds up quickly.
Instead of gutting everything old in the kitchen, look for ways to make them new. For example, the price tag on new kitchen cabinets can climb to thousands of dollars. But you can give your cabinets a facelift for a fraction of the price with a coat of paint.
---
2. Try peel-and-stick shortcuts.
We all know that press-on nails can save a ton of time, money, and effort. Surprisingly, the same principle can apply to your kitchen. For instance, replacing your countertops or floors are two of the most expensive jobs in the kitchen.
But contact paper, a peel-and-stick alternative, looks the same, and you can apply it yourself with little time and effort. There are even peel-and-stick options for tile backsplashes.
---
3. Reimagine your kitchen organization.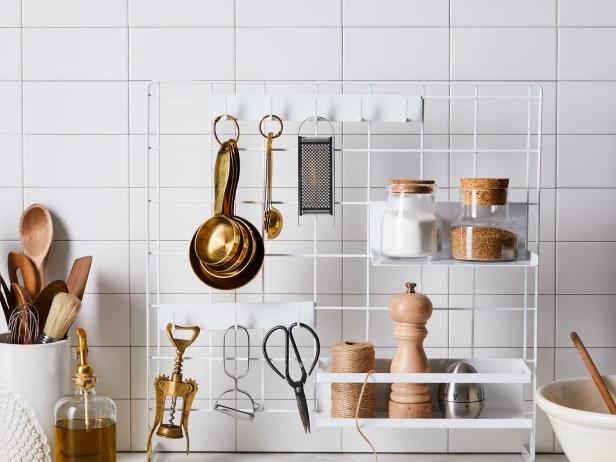 When we think of organization, we often think of it from a practical rather than aesthetic standpoint. But think about your desk or home when it's cluttered versus when it's straightened and organized. It makes a world of difference. Many kitchens are cluttered simply because there aren't enough places to store things. A few quick fixes include:
Keeping as few things as possible on the counters
Hanging pot and pan racks
Adding dividers in drawers for different tools
Keeping food in aesthetically pleasing baskets
Mounting a spice rack to the wall
Organization doubles as a way to refresh your kitchen on a budget and a way to make it easier for your family to operate in it.
---
4. Switch up your hardware.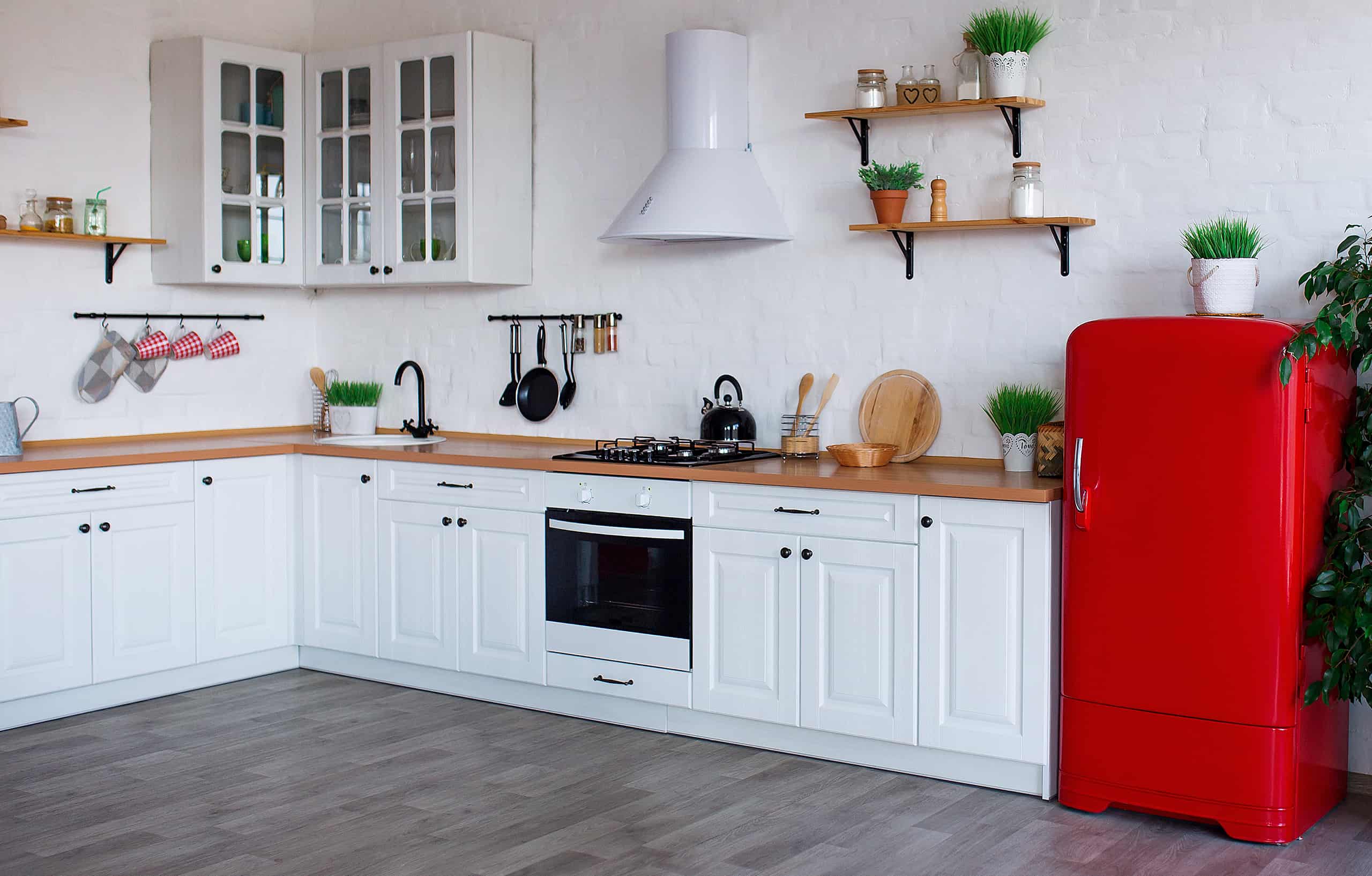 Little things make a difference in the remodeling world. We usually don't think too hard about the knobs on our cabinets and drawers. However, it's amazing how much they impact your kitchen's look.
They can immediately make a kitchen look more modern, vintage, or anything in between. They also keep your cabinets looking brand new.
---
Funds run low—we've all been there. But that doesn't mean you have to give up your dreams of revitalizing your space!
All it takes is a little extra know-how and you can have a fantastic kitchen, whatever your budget.