---
By the time we ladies have shared all of our wisdom, we will have the college years down to an exact science.
---
1. Download AnyList to share grocery lists with your roommates and keep everything straight. It will make your lives so much easier.
2. You should drive as little as possible. It will save you money, relieve stress and give you exercise. When in doubt, walk it out.
3. Buy a wristlet that you absolutely love, but also isn't too expensive. For class and also for the parties/bars, having a little companion to safely store your phone, money and ID is essential. Below are the essentials for packing it.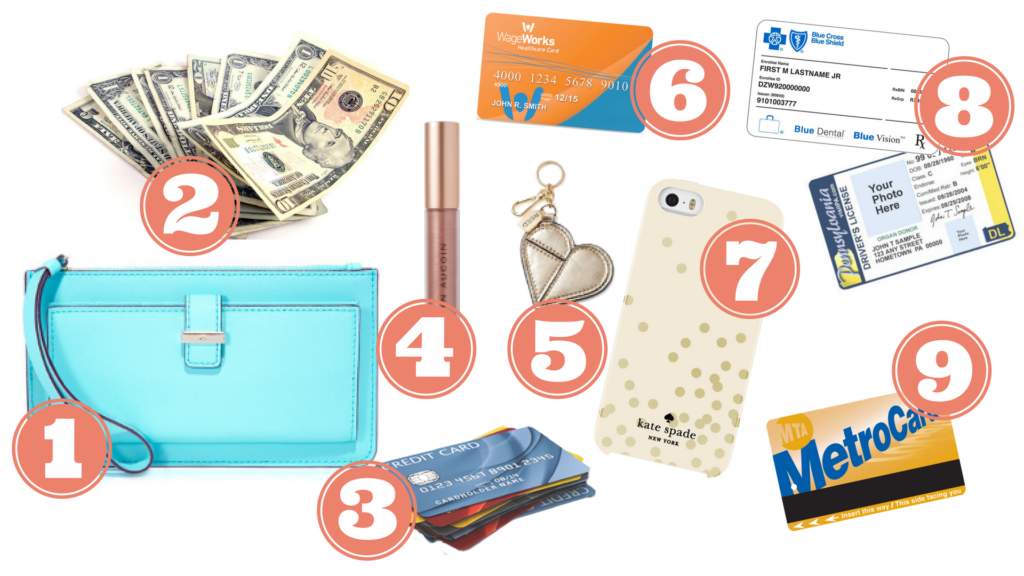 4. Use a day planner. Get a day planner app. Basically, organize your tasks if you want to retain some amount of sanity.
5. Create a junk mail email account and sign up for a bunch of different coupons and offers. The email blasts that go out often have coupons that cannot be found anywhere else and can be an incredible help to those shopping on a budget. This list of student discounts is awesome.
6. Cook giant meals and condition yourself to love leftovers because groceries are freaking expensive.
7. Rejoice in a good pair of slippers. Especially if you are living in a dorm, they are life savers.
8. Take a multivitamin. You are exposed to so many different people in college. It's a germ-fest and being sick really puts you behind.
9. Don't give your trust away easily. Some guys lie, no matter how cute they are. Some girls lie too. Protect yourself.
10. Travel as much as you possibly can. If you can study abroad, book your flight. Check out this Travel Bucket List for more ideas. 
11. Never get stuck walking home from any party or night-time event alone. No matter how safe you feel your college town is, you can honestly never be too careful. You should consider ordering this pepper spray key-chain from Amazon to be safe!
12. Actually try to do the readings from class. Yes, I know you don't always have to, but you're paying an absurd amount of money to go to school and you deserve to get the most out of your classes. Plus, you'll feel less stressed and unprepared.
13. Stop at Big Lots and the Dollar Tree before making usual grocery store or house supply runs.
14. Keep empty wine bottles because they make awesome apartment decorations like these ones.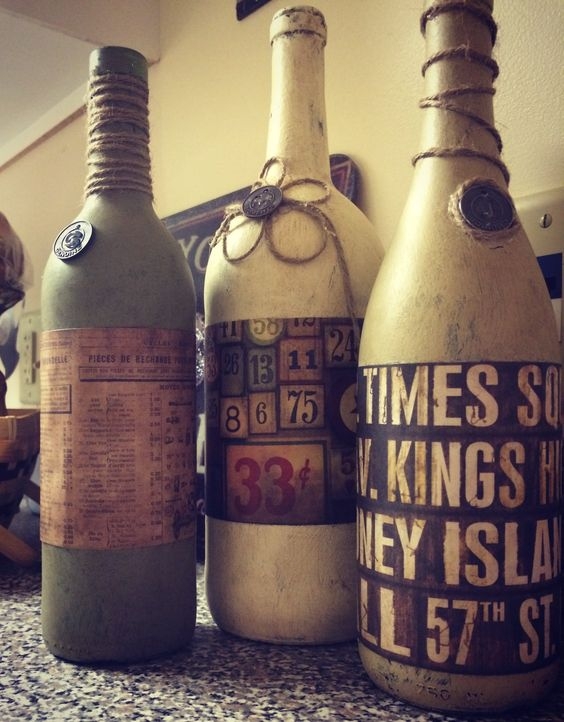 15. Build lasting friendships, not just acquaintances from parties. Find people that motivate you, teach you and make you laugh. Take the time to really discover who they are because college friends often last a lifetime.
16. Dedicate some time for exercise even if its just a long walk to the store with your roommate.
17. Go to sporting events. Join clubs. Do everything that you can only do in college while you still have the chance.
18. Set reminders in your phone for anything from exams to dinner dates with your friends.
19. Make your own coffee, don't buy it.
20. Never feel pressured to do anything that you aren't comfortable with. You don't have to make up lies or excuses, you just have to be straight forward. The people who don't respect that don't deserve you.
21. Download Venmo for a quick and easy way to exchange money with your roommates and friends.
22. Take a multitude of classes for all of your different interests.
23. There's no shame in changing your major, it's much better than a career change farther down the line.
24. Watch your drink. I know I sound like your overprotective mom right now, but seriously, even watch how much alcohol goes into what you're drinking.
25. Ask about the student discounts at the local pizza places and other restaurants because they are usually a godsend.
26. Use Pinterest for recipes, study tips and household ideas as you start to branch out into your own apartment and have no idea how your mom possibly did it all. You can follow ours below!
27. Call your mom. Call your grandma. Call anyone who thinks you're awesome, especially when you start to disagree.
28. Don't compromise your self-respect for any man.
29. Get Netflix. You can get it from a friend or even just on your computer, but you have to get it. Netflix is a stress reliever no human should ever have to suffer without.
30. Make an infinite amount of inside jokes with your girlfriends.
31. Email your professors, and make it a point to make sure you know one another if possible.
32. Try being a little crafty. When it comes to furnishing an apartment, house or even dorm on a tight budget, any kind of creativity can go a really long way. Check out more ideas below.
33. Follow your dreams, and don't let anyone tell you that they are unreachable.
34. Don't be a jerk to underclassmen girls or any girls for that matter. Empower other women. Ultimately the nicer you are to the world, the nicer the world is to you, and college is no exception. You were a freshman once too and probably that drunk girl embarrassing herself at a party once in your life before as well,  so don't be judgmental and cruel to others.
35. Make-up wipes are quick little heroes that you should stock up on.
36. Have girls nights. Seriously, you are never too old to paint your toenails and talk about your feelings.
37. If you go to parties, I suggest investing in a cheap pair of shoes that you don't mind watching get completely destroyed by muddy walks home and dingy basements.
38. Buy multiple phone chargers. I don't know what is wrong with the phone charger gods, but they literally develop some kind of issue every few months, and you need one at all times.
39. It's never too early to start building your resume. Make a Linked-In account, its a phenomenal tool.
40. It's also never too early to start looking for internships because they go fast and I know that getting an internship at a young age was one the best opportunities of my life.
41. Buy a few wall-art decals because they look much classier than posters and usually peel off pretty nicely. There are a ton of them at Target and they'll make your room look artistic and unique. Check out the below example from my own college bathroom.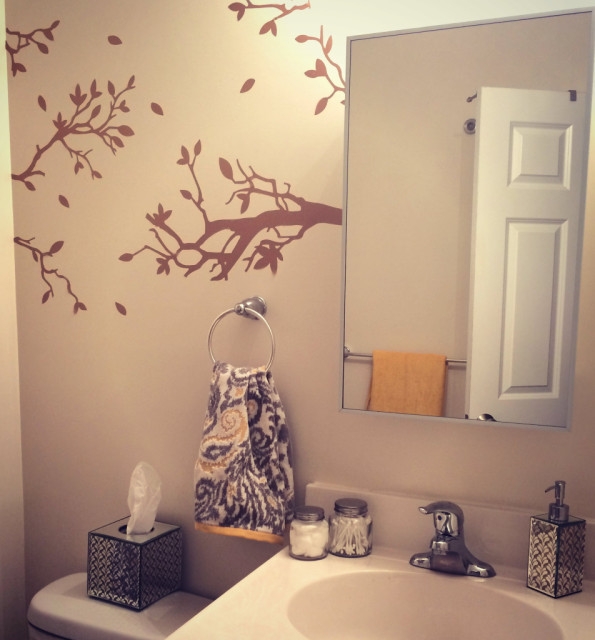 42. A winter coat is worth spending the extra money on because it will become your best friend come wintertime.
43. Stay humble enough to learn and yet confident enough to know that you can achieve anything.
44. Figure out what your best study environment is and get into a routine.
45. It's so easy to say you can do group study sessions and then end up talking to your friends the whole time without actually getting any studying done.
46. Network. Network. Network. I cannot stress enough how important maintaining relationships with professors and fellow students can be after college for your professional career.
47. Take an insane amount of photos.
48. Wait to buy your books until the first day of class. Every year a professor will casually drop the bomb that one of the books you shelled out a hundred bucks for is unneeded.
49. Keep headphones on you at all times. On those cold winter mornings when you're walking to class, listening to a little music can transform your entire mood.
50. Don't let yourself get too wrapped up in your small circle of friends. You are never too old or too cool to make new friends and meet new people.
51. Pack your backpack full of the essentials at all time. Check out the list below for your list of must-haves. 
52. Get your sleep.
53. Be open minded.
54. Check out Pinterest for workouts that are easy to do from your dorm room or apartment for those busy days when getting to the gym becomes a difficult feat.
55. Sign up for a rewards card for gas because it will actually start to make a real difference for those drives home or commutes to your internship.
56. Use Facetime or Skype. When it comes to connecting with your long distance boyfriend/friends or even just people from different schools, setting up some kind of video chat keeps the communication so much more personal and special than texting. Being away from the people that you care about can put a strain on your relationships, but the little ways you connect with each other can change everything.
57. Get a pair of roll up flats. They sell these at multiple stores, including Amazon and Tj Maxx. You just put the roll up shoes in your purse when you go out in heels, and then switch into the little flats when the time is right. Mind blown.
58. Watch what you put on social media. It can seriously make or break you in the future.
59. Do not hesitate to get a tutor. It doesn't matter how smart you are or how high your GPA is, there is no shame in doing what is best for you academically. Asking for help builds character and demonstrates a determination to succeed.
60. Be open to the possibility of falling in love, including with yourself.
---
For more college tips and advice, be sure to check out the articles below!
---
5 Things That Happen When You Take an Internship Far From Home