More than a few of us started experimenting with the ultimate test of bravery during the pandemic…
Cutting our own hair.
AND even tackling haircuts for our partners, kids, friends and more.
We are courageous, adaptable humans. I am proud of us.
Maybe, just maybe, you've decided that you actually prefer the at-home cut. Perhaps you discovered you're actually a natural talent, or maybe you just loved all the money you were saving.
Either way, you need the right tools.
Professional tools.
You've probably already been thinking about this a lot, and started the search.
You might have started to feel overwhelmed by the sheer number of different types of hairdressing scissors that are out there. Fortunately, if you want to educate yourself on the subject, you are in the right place!
In this article, you will find a list of types of scissors, ranging from offset, crane, and thinning scissors for hair to left-handed scissors.
Check it out, and after you are done reading, you should have a general idea of which hairdressing scissors will suit your needs best!
After all, you are basically a pro now, right?
---
1. Hair thinning scissors.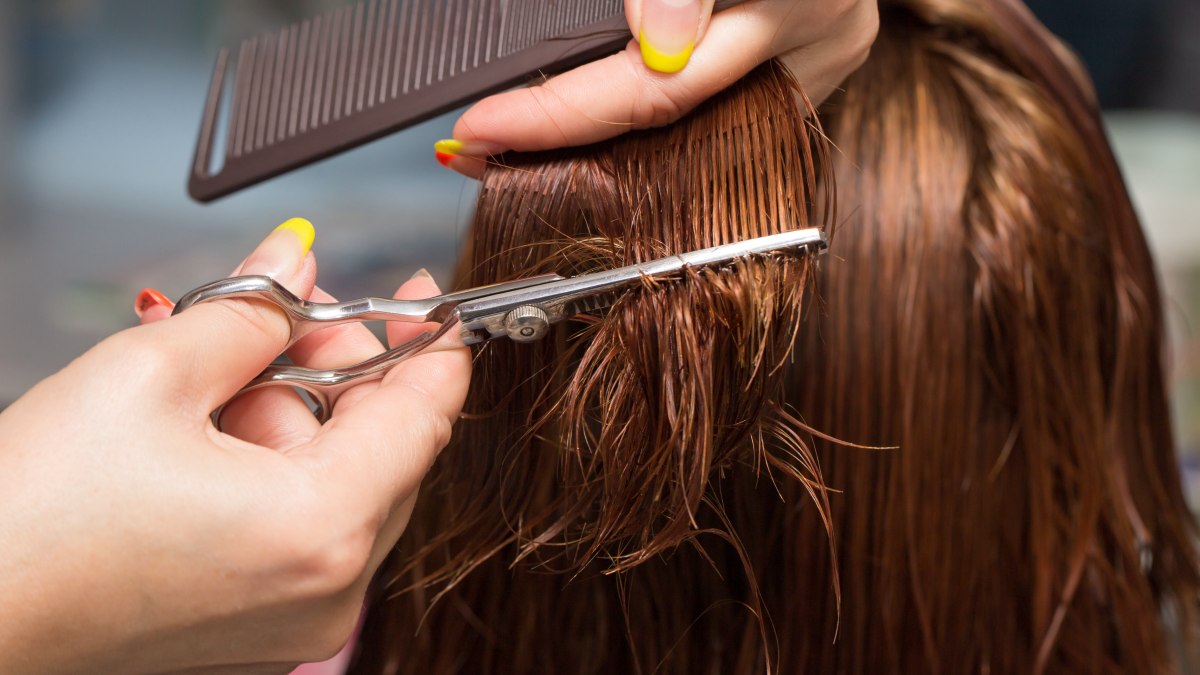 As the name suggests, hair thinning scissors are used for thinning out the hair of a client.
They are pretty different from thinning shears. Their blades are very short, which allows for cutting the hair with precision and effectiveness.
---
2. Offset scissors.
Offset scissors are meant for cutting thick hair and an excellent choice if you want to create a graduated cut.
They have a very high tolerance for torsion, and because of that, they are great for cutting curly hair, too. Thanks to that, offset scissors are especially popular among hairdressers who work in ethnic salons.
---
3. Crane Scissors.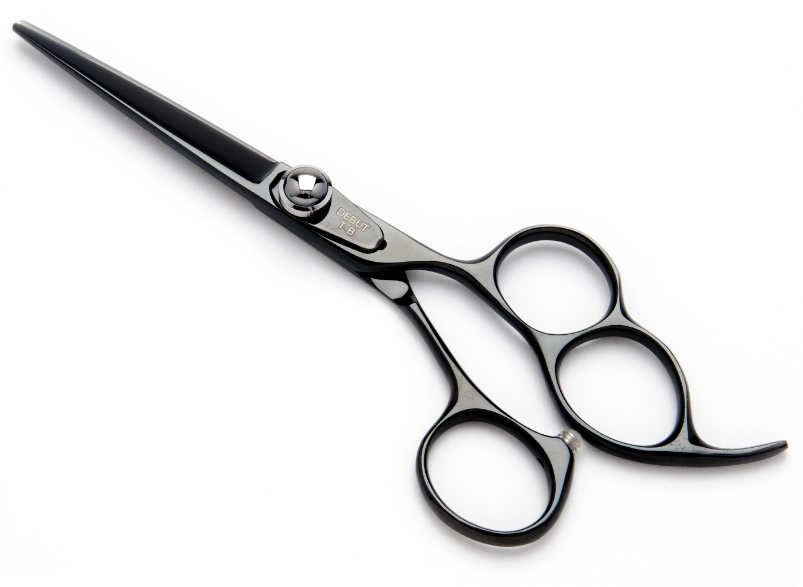 Crane scissors are known for having very ergonomic handles. In fact, their handles are the most ergonomic handles on the market. They put your hand into a much more comfortable position, which makes creating amazing haircuts a whole lot easier.
Other than that, it is worth mentioning that their thin blades can be adjusted independently, which means that you will have complete control over the amount of hair that is cut at once. Consequently, these scissors are an excellent choice if you want to create layered looks.
---
4. Long-blade cutting shears.
Long-blade shears have longer blades than normal hairdressing scissors, and longer blades put less stress on your wrist when you are using the scissors.
However, it also means that they are much bigger and heavier than regular hairdressing scissors, which is why some people might not find them comfortable to use.
---
5. Short-blade cutting shears.
Short-blade cutting shears have shorter blades than long-blade cutting shears do. In fact, the length of their blades is much smaller than the average blade length of ordinary hairdressing scissors. When it comes to their uses, these scissors are frequently used by hairdressers and barbers who have very small hands.
There are a few clear differences between the long-blade shears and the short-blade shears. Most importantly, short-blade cutting shears can be manipulated more easily than long-blade shears, which is why many people choose to go for short-blade shears instead.
---
6. Blending / texturizing scissors.
If you are thinning out hair with a pair of regular haircutting scissors, going overboard and cutting more hair than you originally intended to cut is incredibly easy. In order to prevent that from happening, you should add a pair of texturizing scissors to your hairdressing kit.
Thanks to a large number of teeth, they will thin out the hair very slowly and without taking off too much hair at once. As a result, they will provide you with better precision and control whenever you end up texturizing fine hair.
---
7. Left-handed scissors.
The left-handed scissors are designed for people who have difficulty using regular scissors because they are left-handed. As you can imagine, left-handed scissors look just like regular hairdressing scissors. However, their blades are set at an angle that is different from the one that is typical for right-handed hairdressing scissors. 
---
But which scissors should you choose?
If you still feel confused when it comes to which type of scissors you need, there are quite a few things that you can consider to make that choice easier.
Firstly, think about the size. If your hands are very small, you might end up having trouble with using long-blade scissors.
Next, think about the handle. If you are left-handed and want to feel comfortable while using your scissors, you should definitely go for left-handed scissors. Other than that, you should go for ergonomic handles if you find yourself suffering from wrist pain on a regular basis.
Lastly, think about the material that the scissors are made out of. Regular steel should do just fine, but if you want to go for something more durable and high-end, molybdenum and cobalt scissors are always a viable option!
---
As you can see, there are quite a few types of scissors out there, and for a great reason. Each pair is meant to suit the needs of different hairdressers, such as the ones with small hands and the ones that are left-handed. On top of that, a few pairs are meant for cutting very specific types of hair or for creating very specific types of haircuts.
If you still have no idea which type of scissors is right for you, consider getting in touch with an online store that sells scissors. Their customer service representative should be able to answer any and all questions that you might have with ease! 
Good luck, you beauty expert, you.