Ah, winter.
It can be a lovely season, but also one that's harder on our mental health.
The shorter days and longer nights really can get to me. I can feel a long winter coming, filled with remote work, quick dinners and quiet evenings at home. The stress and isolation can be overwhelming at times, especially if you don't know how to combat it.
We all know how to improve our physical health; we've been hearing about the importance of exercise and diet since we were children. But lessons on mental health and how to dedicate time and energy to those healthy habits, wasn't as common.
Just like we need to care for our bodies through the winter months at home, we also have to care for our minds and prioritize mental health in all that we do.
Here's how you can improve your mental health at home–keep stress low and spirits high during the upcoming winter months.
---
1. Sleep more.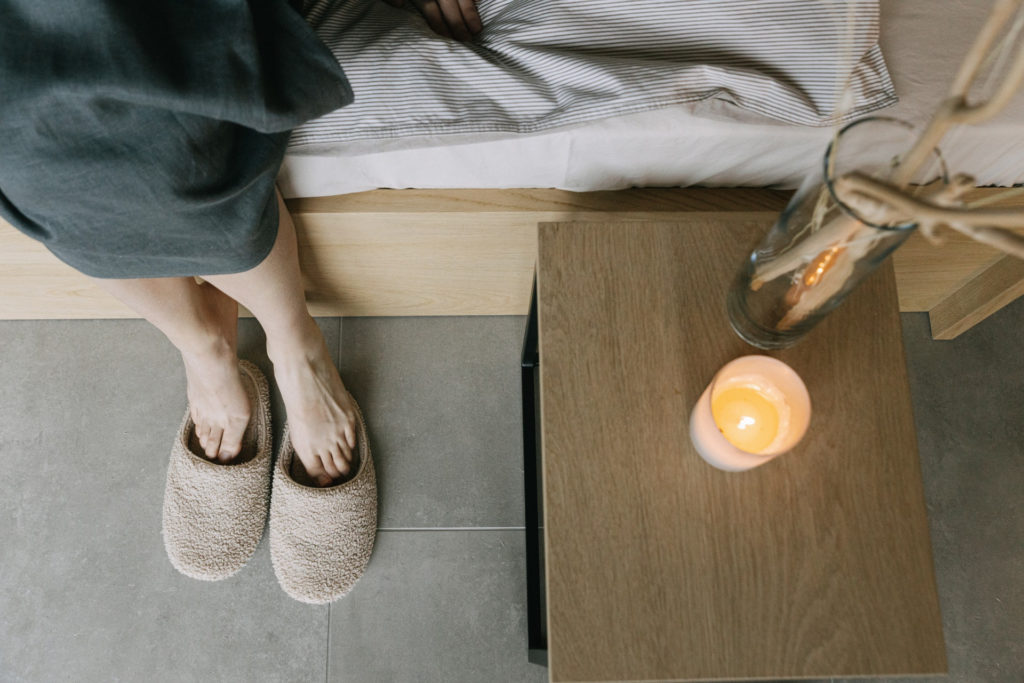 Sleep impacts all aspects of your health, but especially your mental health. Brain function is important for sustaining and even improving your mental health. Aim to get around 7 to 8 hours of sleep every night. If you have trouble falling asleep and can't seem to get the right amount of sleep, consider the following:
Turn off the television 30 minutes before you hit the sheets
Listen to relaxing music
Do light yoga
Make your home colder
Use a sleep mask
---
2. Take breaks to go outside.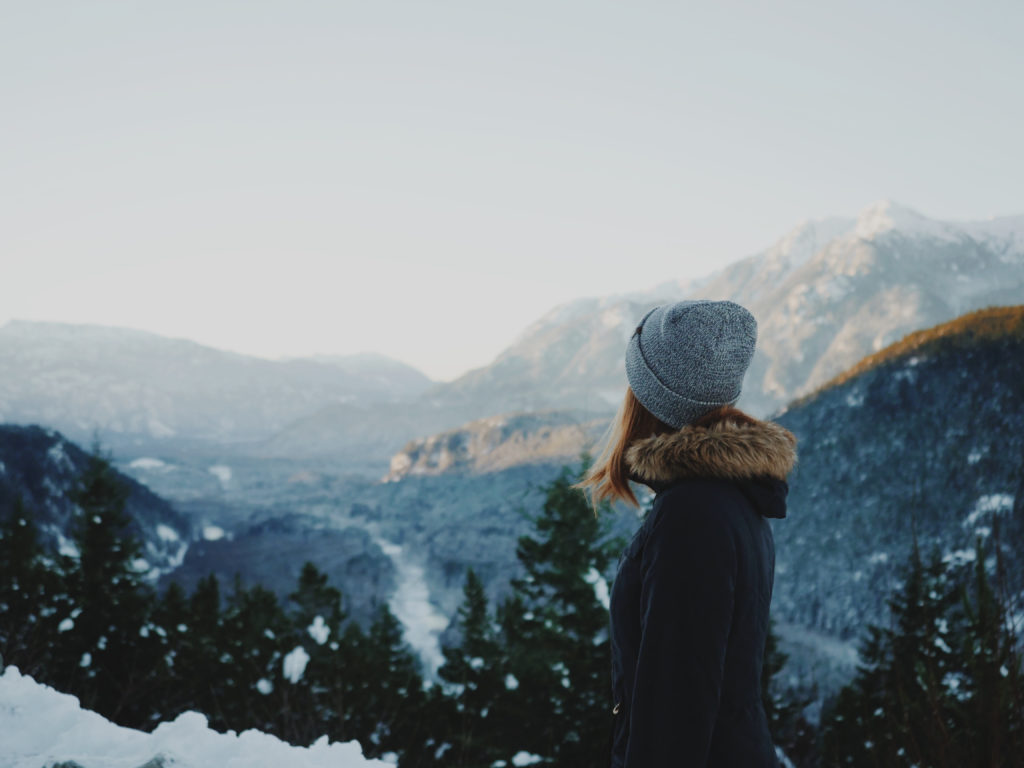 Getting natural light can help you feel more awake and alert, but it can also boost your mood. Try to get at least 30 minutes of natural sunlight every day. You can do just about anything to get some sun- from spending time outside with the family to walking your dog in the morning.
Sit by the window if you're working from home. Take breaks.
If you like winter sports like skiing and snowboarding, or even a crisp winter hike, schedule these activities on the calendar.
Get outside. Get fresh air. Get some sun.
---
3. Spend time with loved ones.
Being around other people can help you feel better when you're feeling down. Consider hanging out with friends or family and talking about any issues that might be bothering you.
Go for a walk with your best friend. Grab dinner with your mom. Have a movie night with your partner.
Even a quick Facetime or phone call can go a long way. Don't underestimate the power of human connection!
---
4. Eat better.
You already know that eating well can improve your physical health and keep your weight in check, but did you know it can also improve your mental health? Eating protein-rich foods can keep your blood sugar stable so you don't put any stress on your body, which can translate to less anxiety.
You should also try to eat more fish since it's rich in fatty acids that can improve your mood. And, of course, you should make sure you're getting enough fruits and vegetables that contain all of the minerals you need to stay healthy.
---
5. Practice mindfulness and gratitude.
Practicing mindfulness allows you to focus on what's happening right now instead of staying in your head and worrying all the time. When you focus on what's right in front of you, you'll feel happier and less worried.
Practicing gratitude is a type of mindfulness. By practicing gratitude, you focus on all of the good things in your life. Consider creating a gratitude journal that you write in every night before bed so you can remind yourself of what you're happy about, even on the most stressful days.
Shop journals and notebooks:
---
6. Get moving.
Exercise makes people happy, simple as that.
While you may dread the thought of jumping on the elliptical at 5 in the morning, it can improve your mood all day long. Exercise helps regulate your hormones while putting oxygen in your bloodstream. Essentially, the more oxygen your brain has, the better you feel.
The good news is you don't need a lot of exercise to boost your mood. Aim to be active for at least 30 minutes a day to get the benefits of exercise for your body and mind.
---
7. Know when to see a doctor for support.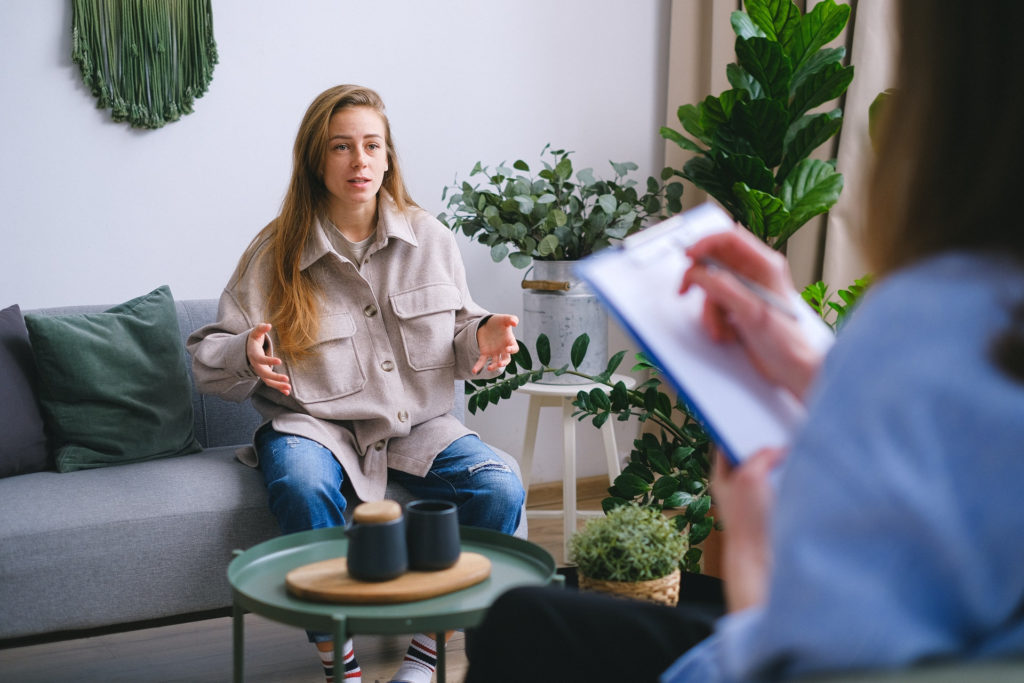 Improving your mental health might be out of your control. Ultimately, mental health problems can't always be prevented at home, but you can treat your symptoms by seeing a therapist, counselor, or online psychiatrist.
Pay attention to how you feel daily to determine whether or not talking to a professional is right for you. Therapy has helped many people deal with trauma, anxiety, and stress. At the very least, a professional can help you find creative outlets for your stress so you don't feel overwhelmed anymore.
Read more here: Best Online Therapy Services
---
8. Take a break from social media.
You don't have to deactivate your social media profiles, but try staying off of them for a while and see how you feel. Social media has a way of making people compare themselves to others, which can negatively impact your mood. Instead of worrying about how your friend from third grade has a nice house, and you live in an apartment, try focusing on what you do have, and stop comparing yourself to others.
Scrolling through social media can be a mindless task. Instead, you could be using that time to do something healthy for your body and mind, like going on a hike in the woods.
---
9. Consider adopting a furry friend.
Getting a pet allows you to care for something other than yourself. While self-care is great, taking care of something you love unconditionally can give you a sense of purpose that taking care of yourself cannot. For example, your dog can give you a reason to get out of bed every morning because they need to go on a walk. Pets can be motivating, but they can also help you relax after a long day of work.
There's no better feeling than spending some quality time with your dog or cat who couldn't wait for you to come home and give them some affection.
However, getting a pet is a big responsibility, and many people aren't ready for it. Make sure you consider whether or not you have the ability to care for an animal before you bring one home.
---
10. Do what you can to manage your stress levels.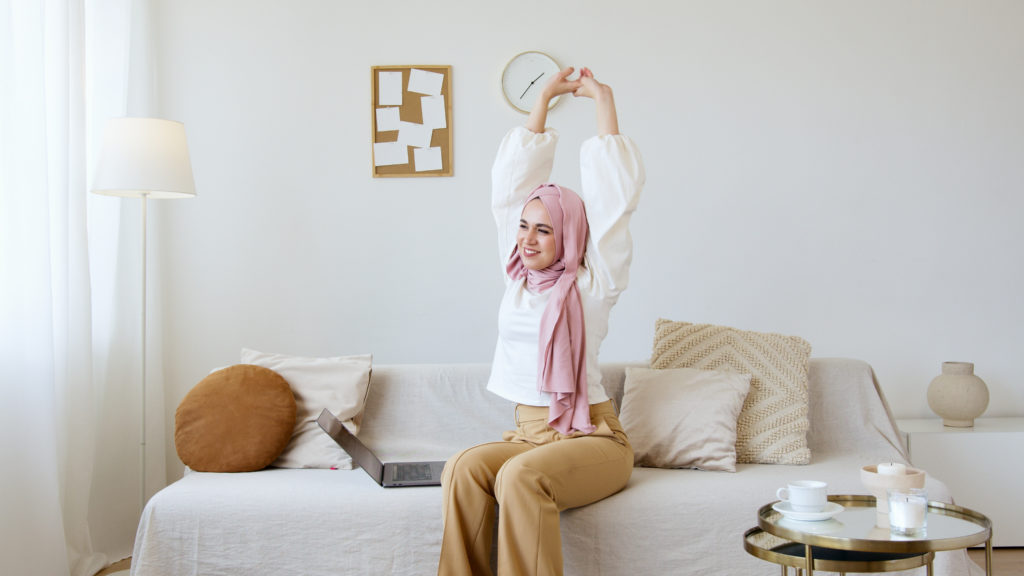 Stress can make you physically and mentally unhealthy. Too much stress with no way to manage it can make you feel isolated, anxious, and even depressed. Instead of letting stress affect your mood, find ways to manage your stress. You can try something like yoga or meditation to help you breathe through periods of stress.
Unfortunately, you can't always avoid stress. Things happen, so you must find a way to deal with everything going on around you.
---
Above all, listen to yourself.
Seasonal depression is no joke, and your normal stress relief strategies may be more challenging in the winter months.
Remember that how you feel is important, and you deserve to feel good.
Take care of yourself, always.
D