I love the holidays.
And I love the holiday food just as much.
In the past, I've always used the holiday season as an excuse to over-indulge because…well, if I'm being honest, I just wanted to. I enjoyed being able to try both my aunt's pecan AND pumpkin pie on Thanksgiving. I didn't want to turn down the festive cookies that made their way into the office break room. Turn down the extra helping of Thanksgiving stuffing? Not me!
But is there such a thing as too much of a good thing?
As much as it pains me to admit it, yes. There can be, especially if it sets you back from the fitness and nutrition goals you have been striving so diligently to maintain.
BUT it is possible to indulge without overindulging.
It's true, I promise!
It's also easy to incorporate a few small habits into your holiday season that will let you enjoy without falling too far off track.
---
1. Keep up with healthy meals when you're not celebrating.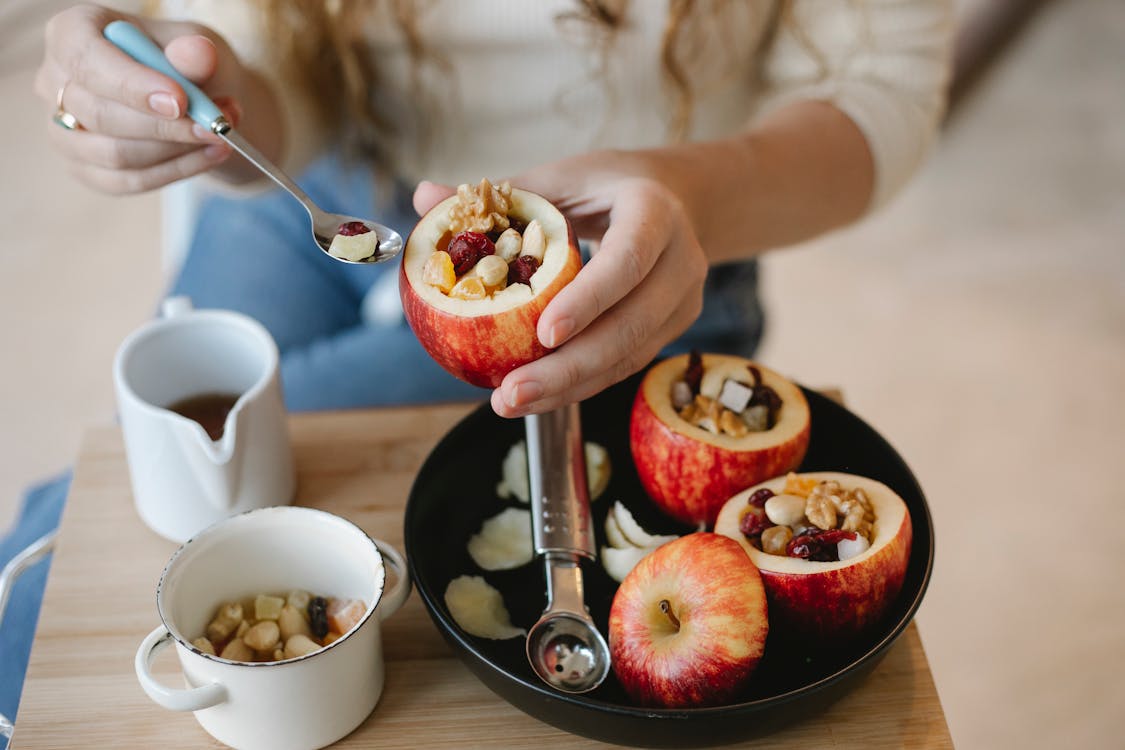 This has been one of the hardest things for me in the past. I am the first to admit I have an all-or-nothing personality and this goes double for eating healthy. Take Thanksgiving for example: I know I'm not going to be eating the healthiest meal for lunch or dinner and I used to let that influence my breakfast choices too.
I would fall into the trap of thinking that my breakfast might as well be unhealthy if the rest of my day will be too.
Why eat eggs and vegetables for breakfast if I'm going to eat stuffing and gravy all afternoon?
But that stuffing and gravy is exactly why we should eat the proteins and greens for breakfast.
Starting the day with healthy fats and some vegetables means that your body will still be getting the nutrients it needs, even if you do eat that extra helping of stuffing. (Spoiler alert, I always eat the extra helping of stuffing.) I'm going to let you in on a little secret: the day after-effects aren't as strong when you make sure to get those nutrients in too.
Speaking of nutrients…
---
2. Taste the rainbow.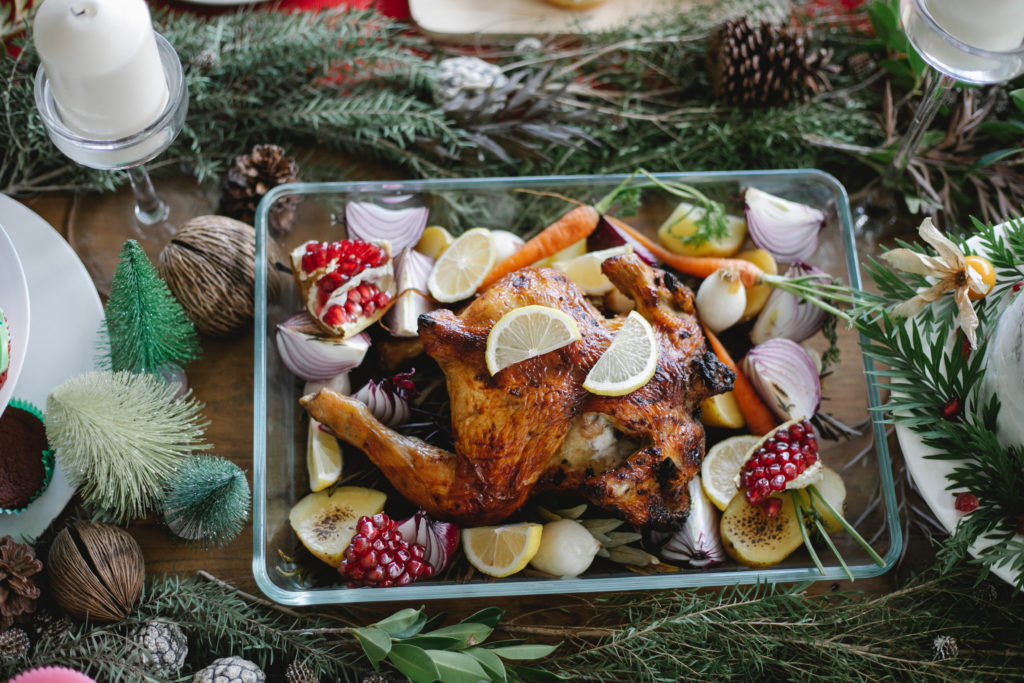 I don't mean Skittles either. One of the easiest ways to get the nutrients our bodies need is by eating a variety of colors in our diet. Natural colors. Mountain Dew, candy canes and frosting don't count.
Take a green salad for example: leafy greens like lettuce, spinach and kale are full of antioxidants. But if you add some anti-inflammatory tomatoes, detoxifying cucumbers, immune-boosting peppers and protein-rich almond slivers, that salad will taste better, fuel your body longer and keep you feeling good.
---
3. Set realistic goals.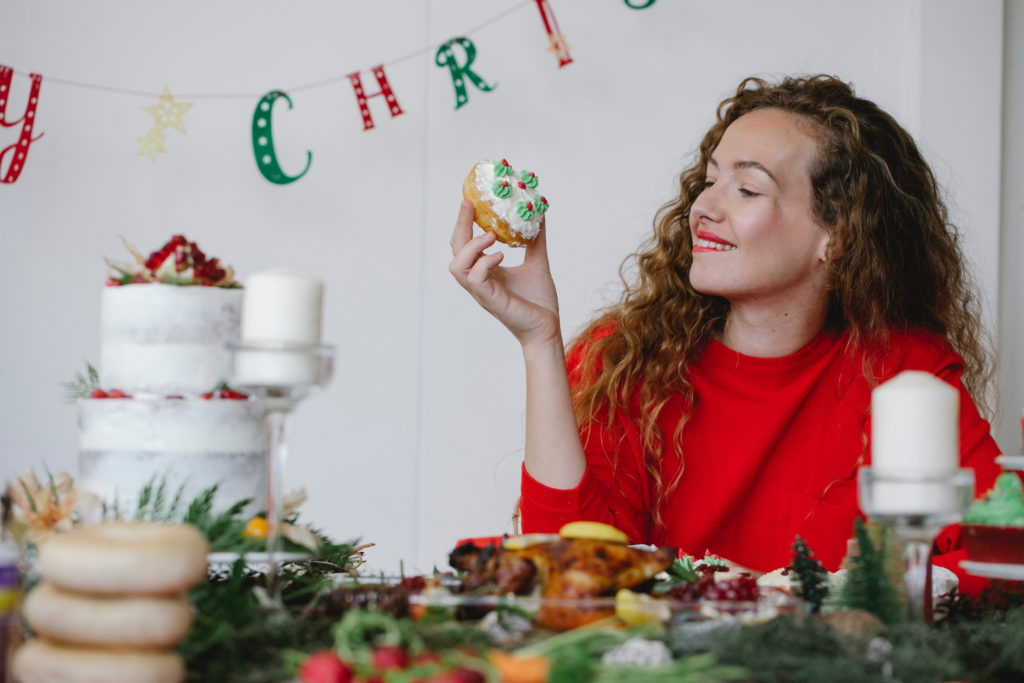 What happens when someone tells you that you can't have something. You want it more, right? The same is true when we restrict ourselves.
This is why I finally broke off the most toxic relationship I'd ever been in: harsh dieting.
Diet culture is strict, restrictive and unrealistic. It teaches us to eat the things we "should" and give up the things that are "bad." Pizza is one of my all-time favorite foods. It might not be the healthiest food out there but it's not the worst either. It's also completely unrealistic that I could give up pizza forever. The second I told myself I "can't" have it, it's all I'm going to think about and I'll be ordering Domino's online by dinnertime. 
For me, a realistic goal is an 80/20 or 90/10 lifestyle. 80 to 90% of the time, I eat lean proteins, load up on veggies and drink mostly water. This allows me to order dessert on special occasions, go wine tasting with my friends on the weekend or sample the Christmas cookies I'm baking. I eat nutrient-rich, colorful meals most of the time so I can splurge the other 10% (or 20%). To some people, this might look like a cheat meal once a week. For others, it might mean splitting a meal so you can split a dessert after too. 
This is a good way to view the holidays as well. Set the bar at an achievable place so you aren't tempted to throw healthy habits out altogether.
---
4. Double-down on your other healthy habits.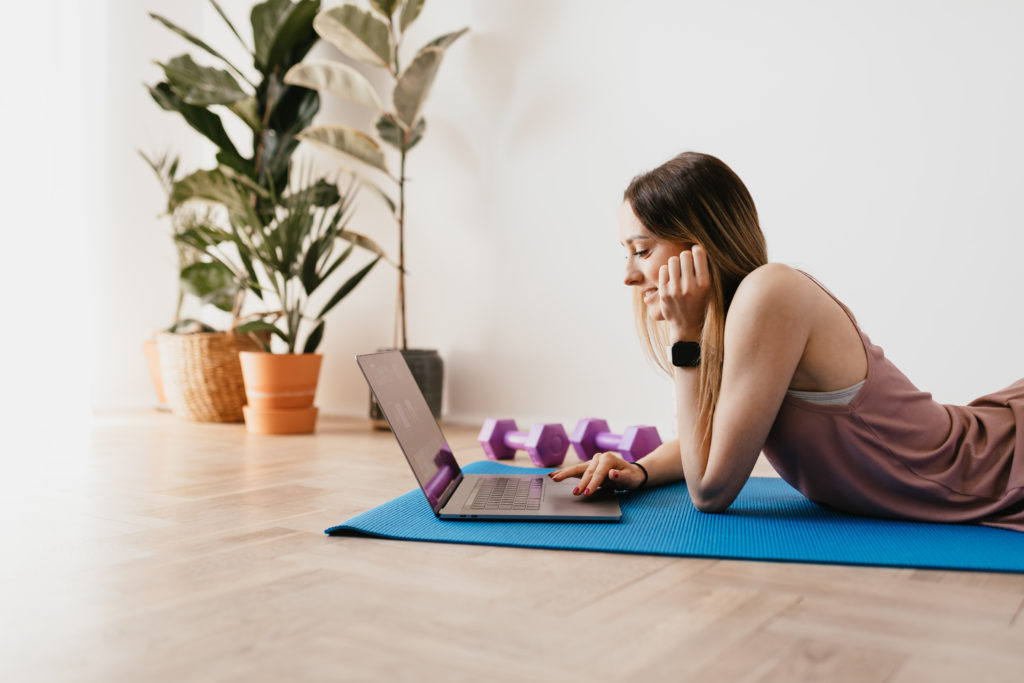 The holidays are one of the busiest times of the year so I often find myself making excuses to slack off on my other habits as well, like hitting the gym, taking my vitamins and buying healthy groceries.
I set my alarm with the best of intentions but daylight savings usually gets the best of me. There's a direct correlation between how late it gets light out and how many times I hit the snooze button. I also live in Minnesota so it's cold, like my face hurts it's so cold. We close schools because the wind chill is negative fifty degrees–cold.
This means I'm a big fan of grocery delivery, curbside pickup and parking as close to the entrance as humanly possible without getting a parking ticket. It makes it easier to want to skip the gym and hang out on the couch for the holidays.
This year I'm trying, really trying, to park a little further away to get some extra steps in, shop in-store versus ordering online and keep up with my workout regime. No matter how cold it is or how much I'd rather snuggle up and watch Christmas movies instead.
Probiotics are also part of my daily routine but during the holiday season, I will often double up on days when I'm eating a little more sugar and a lot less fruits and veggies. Not only do these simple things allow me to maintain a routine, they also help my body recover and feel better faster from holiday bloat and sluggishness.
So I'm maintaining that habit this year. Simple as that.
Keep up with the choices you already make and it makes the holidays so much healthier.
---
5. Get creative in the kitchen.
We are what we eat. You've probably heard that saying a million times but when it comes to nutrition, it's very true.
If you eat a plant-based diet, you're taking in the nutrients absorbed by your food from the soil it was planted in. If you're a meat-eater, you're getting the same nutrients from the meat that the animal absorbed from whatever food it consumed.
This is why what we put in our body is so much more important to our health than even our body's output (exercise). If you don't believe me, Google how long you would have to run to burn off a McDonald's cheeseburger. What we eat matters. A lot.
Instead of restricting yourself this holiday season (or ever), try incorporating cleaner ingredients into your favorite foods.
Swap out honey or maple syrup instead of sugar. Use brown rice flour instead of white flour. Use locally sourced ingredients so they are fresher and need less (or no) added preservatives. Add extra veggies to your favorite dishes. I am not a cook by any stretch of the imagination but thanks to Pinterest and Google, I have been able to find healthy swaps for some of my favorite meals that taste as good (or even better!) than the original recipe!
Last but not least…
---
6. Remember that joy is a nutrient too.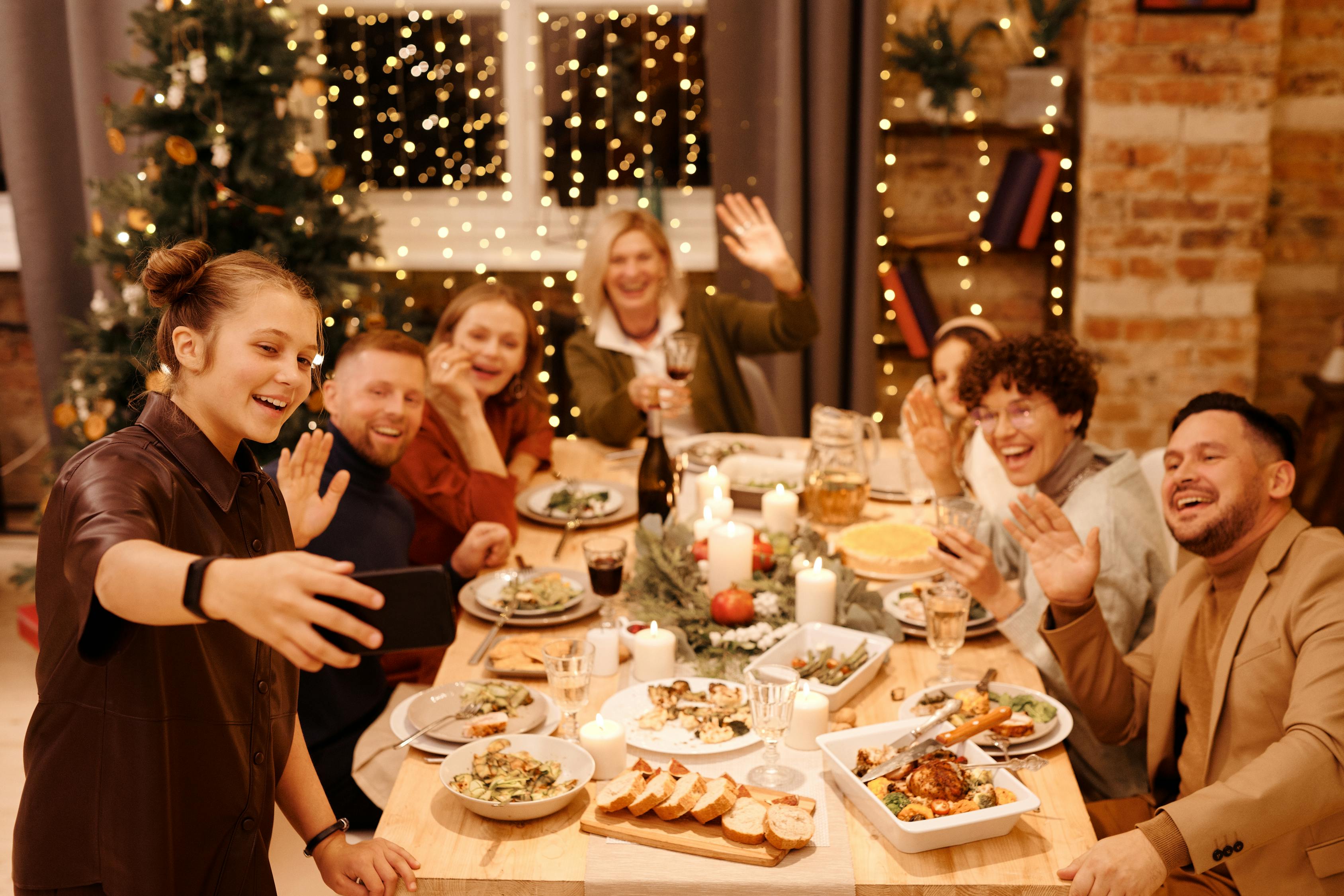 ---
We need joy just as much as we need vitamins and minerals, maybe even more.
We've learned more than every these past two years how precious time with friends and family is, sharing amazing food, laughing at funny stories and enjoying each other's company.
The holidays are the most magical time of year so have fun incorporating healthy habits while indulging in old traditions. 
Happy holiday eating to all!