For many of us, our New Year's resolutions include taking better care of our bodies. One way you can do that is by incorporating weight and strength training into your routine. 
Weight training provides an assortment of health and wellness benefits and helps to build and tone your muscles. If not having a gym membership is what's keeping you from lifting weights, we have great news for you.
It's easy to create an at-home gym without investing in costly dumbbells or weights. We'll let you in on a little secret: You have items in your home that can double as weights.
So what are you waiting for? Put on your favorite workout leggings, lace up your tennis shoes, and let's get started.
---
7 Benefits of weight training:
While it's obvious that weight and strength training can help you build muscle, the benefits don't stop there. Here are a few more reasons why you may want to prioritize weight training within your workout routine:
1. Protects bone and muscle mass: As we age, our bones grow more fragile and are more susceptible to breaks and fractures. Studies have shown that strength training can help slow bone loss and strengthen bones, especially bones more prone to breakages like wrists, hips, and spines.
2. Improves mental health: Strength training can also help improve the symptoms of depression and anxiety. Endorphins caused by exercise likely play a role, but strength training can also help a person overcome obstacles and increase mental resilience.
3. Assists with weight loss: Building muscle also helps us burn more calories. Strength training also accelerates your resting metabolic rate (RMR), which accounts for 60 to 70% of your daily caloric burn.
4. Boosts mood: Strength training releases endorphins, which can help you manage stress, ward off worry, and boost your mood.
5. Sharpens memory: Regular exercise can also boost memory and the ability to learn new things. This is because exercise increases the production of cells in the hippocampus that control memory and learning.
6. Improves gut health: A recent study found that exercise can promote the growth of bacteria that produce butyrate. This fatty acid helps repair the lining of the gut and reduce inflammation, which can lead to improved gut health.
7. Helps maintain a healthy heart: Having good circulation is a great way to look out for your heart. Weight training helps you target which areas of the body you want to focus on. For example, when you're doing a superman exercise, you're working on the circulation in your back.
---
How you can use everyday objects as weights:
While it would be great to have a full gym in our home outfitted with all the weight machines you'd find at your local gym, not all of us have that luxury (or that amount of space!). But dumbbells and weight machines aren't the only way to get an effective strength training session in.
In fact, you can build your strength with just a few items you're sure to have around your home.
---
Milk jugs: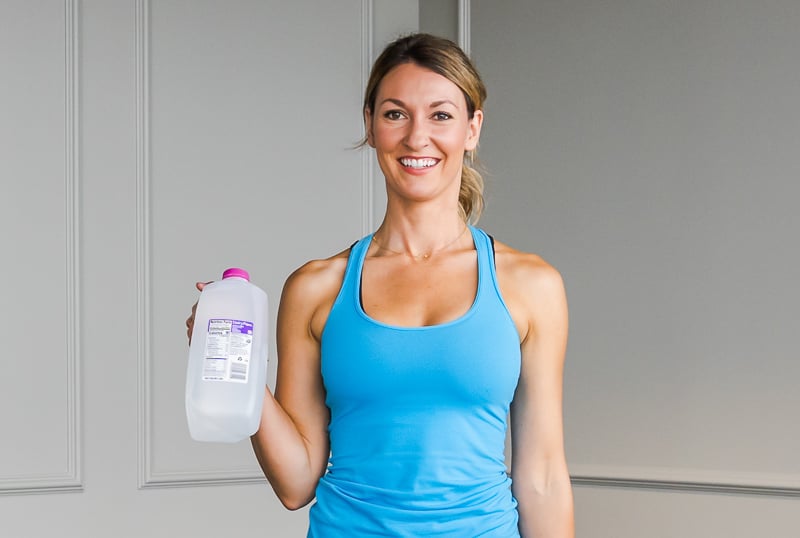 A milk jug is all you need for an effective upper body workout. You can use your milk jug or carton with milk inside or save an old jug and fill it with water or sand to make it a bit heavier.
Use for: Bicep curls, bent over rows
---
Canned goods:
Your pantry is probably housing quite a few effective arm weights. Whether you want to opt for smaller cans or larger 28 oz cans, both can be great for building strength in your arms and shoulders.
Use for: Overhead press, chest press
---
Books: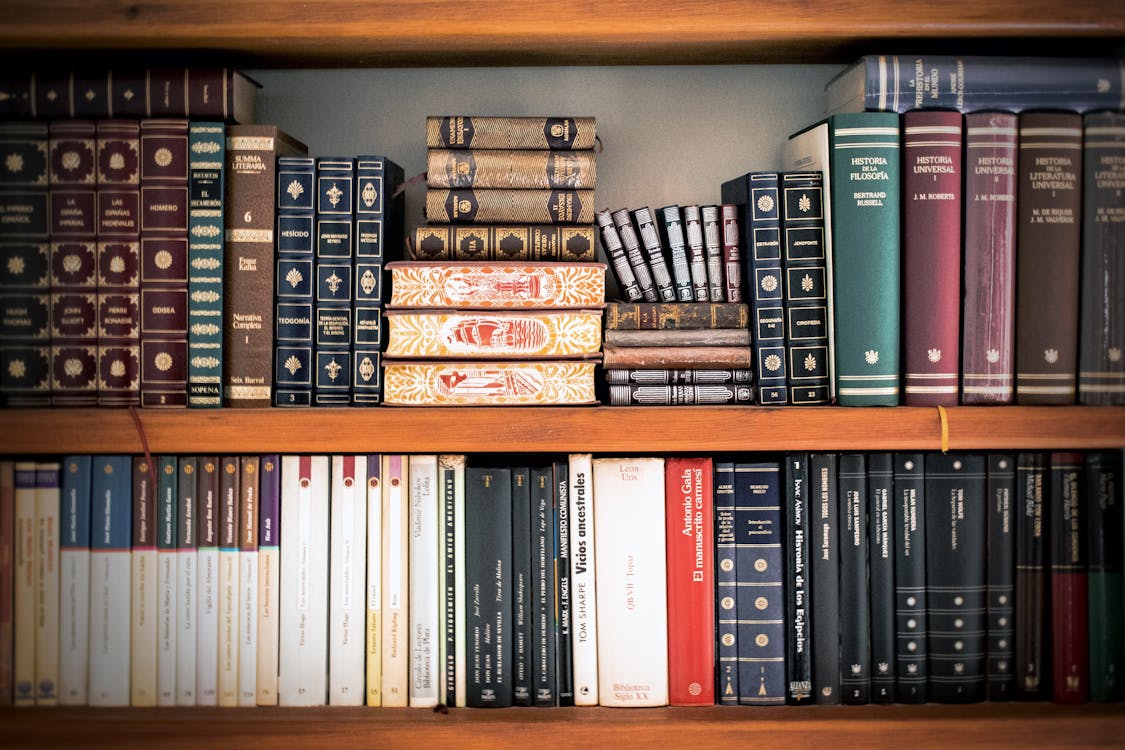 Your books also prove to be great workout equipment. Smaller novels and coffee table books both provide great options for upper body workouts.
Use for: Bicep curls, skull crusher press
---
Laundry detergent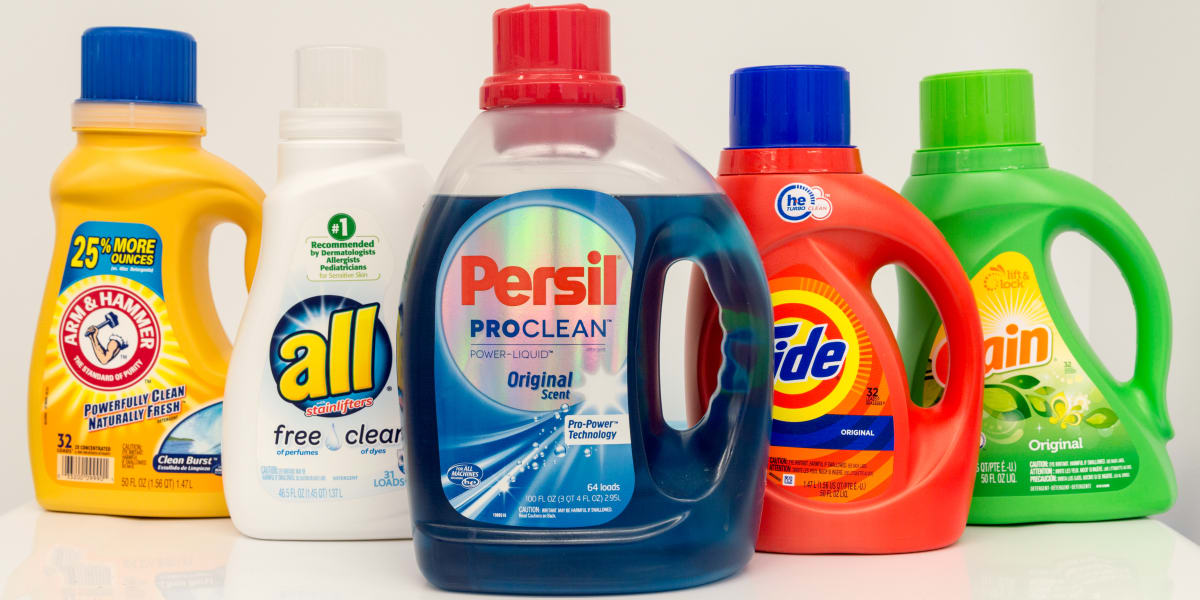 Similar to a milk jug, you can use a laundry detergent bottle in a variety of ways.
Use for: Bulgarian split squat, weighted step up
---
Cast iron skillet
These heavy pans are great for exercises where you want a little more of a challenge.
Use for: Squats
---
How to prevent injuries while working out from home
I think all of this sounds great! A subtopic I would add is how to prevent an injury while working out at-home? If this is a workout guide, I think adding a topic about encouraging people to weight train safely would be so helpful! Especially since you're wanting to add a little more.
No matter if you're new to weight training or you've been doing it for years, injuries can happen if you're not being careful. Here are a few tips to keep in mind as you strength train from home:
Warm-up and cool down during each workout session. This includes stretching before and after your workout and also giving your heart rate a chance to warm up and cool down.
Practice proper posture and form. You can reference YouTube videos and move a mirror into your workout space to watch and adjust your form as you go.
Wear proper workout gear. Loose and flowy clothing may get caught on your at-home weights and improper footwear could lead to inflammation or stress on your feet.
Use a yoga mat to prevent slipping. For pre and post-workout stretching and squats, it can be helpful to have a no-slip surface that also provides a bit more cushion.
Listen to your body. If you're feeling very sore after a few strength training sessions, go easy on your body. Try adding in a yoga session or lower impact workout before your next strength training workout to give your muscles a chance to recover.
For even more ideas of how to use everyday items as weights, our friends at Adidas have created this helpful infographic outlining some surprising statistics about weight lifting and offers tips for how to stay active while working from home.