The winter season stirs up quite a mixed response from the public. For kids, it's a time to play around, build snowmen, drink hot chocolate and go sledding. But for adults, it can bring on a large number of worries; such as how to stay comfortable at home while budgeting the heating bill, how to get to work safely, how to get the kids to school, etc.
Having a safe home that is prepared for the winter is important. To help you out, we made an easy tip list to help you prepare for the brutally cold season.
---
1. Keep your winter tools ready.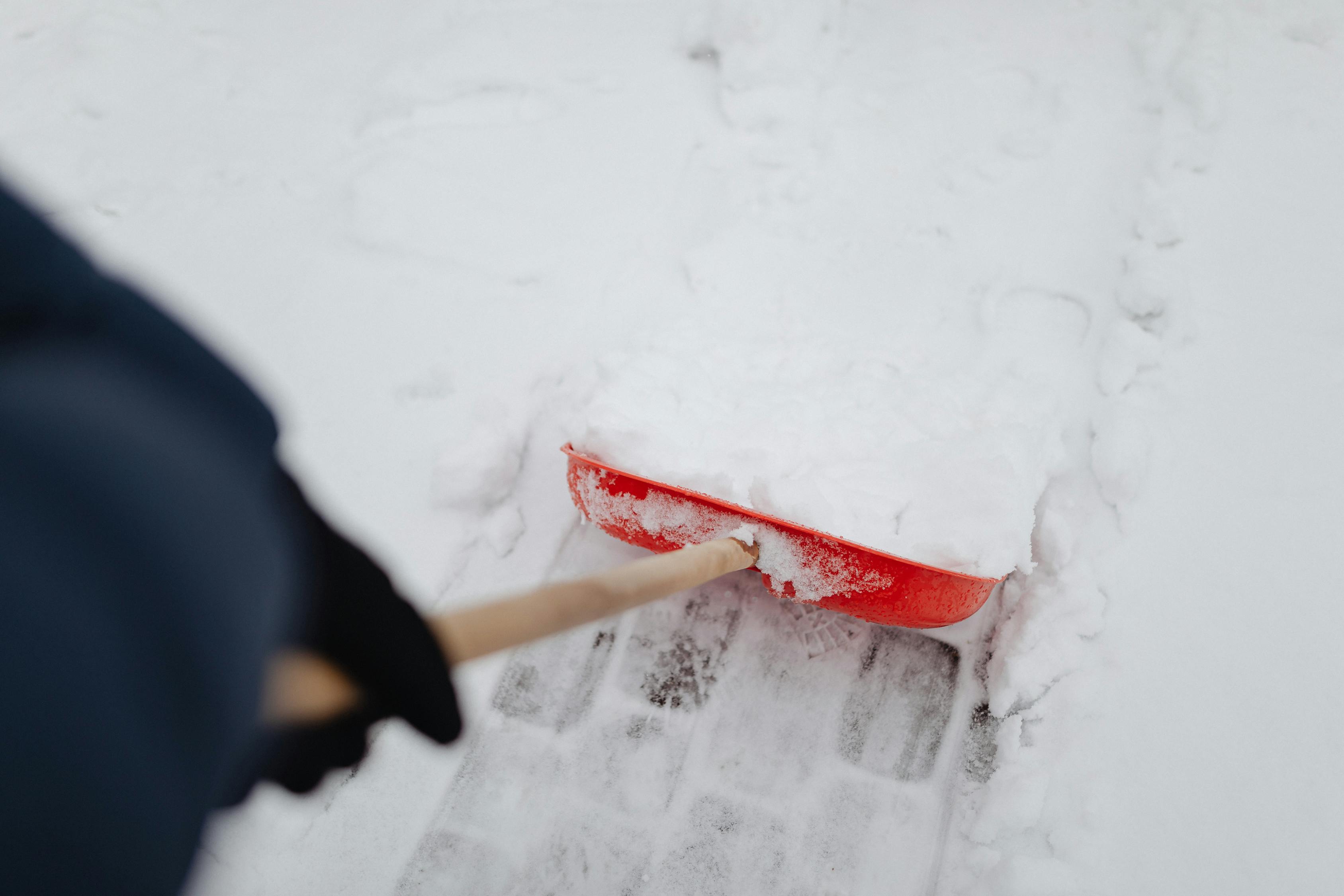 Every home needs to have its winter tools in place to help them out during this season. Most importantly, you must have these:
Roof rake- ensures that you can access the roof without using a ladder
Snow shovel- helps to easily scoop and throw accumulated snow from your driveway and sidewalk
Snowblower- it's much faster, and it helps clear amassed snow from your driveway, sidewalk, and grass 
Ice scraper or snow brush- made from plastic blades, and they help remove snow from your car and windows
Generator- helps ensure a continuous supply of electricity to keep you comfortable in your house during a blackout.
---
2. Check your home's heating and piping systems.
One of the essential things during this season is to ensure that all your home's heating systems are functioning appropriately and SAFELY. You may not want to have to handle it on your own, so consider calling in a professional plumber to do the necessary inspections to ensure everything is working as it should. 
A qualified technician should inspect the thermostat, furnace, HVAC, hot water radiators, air filters, heating vents, check for carbon monoxide leaks, exhaust vents, piping, and drainage system. If they identify any weak links that cause severe breakdowns, they will address them early enough. At times, all they need is cleaning, and these plumbing experts will ensure that it's done fast and efficiently and everything is restored to its original state.
---
3. Clean/prepare to your fireplace. If you don't have one, consider setting up a modern ventless fireplace.
Not all homes have a chimney to pass the smoke from a traditional wood-burning fireplace. Your home needs all the warmth it can get in during the winter, so a modern ventless fireplace would undoubtedly be the best option for you.
In those instances when the cold outside is unbearable, you can still enjoy the season sitting around the hearth. Indoor fireplaces are safer since most of them are manufactured to shut off if high carbon-monoxide levels are detected automatically.
---
4. Make room for indoor workouts.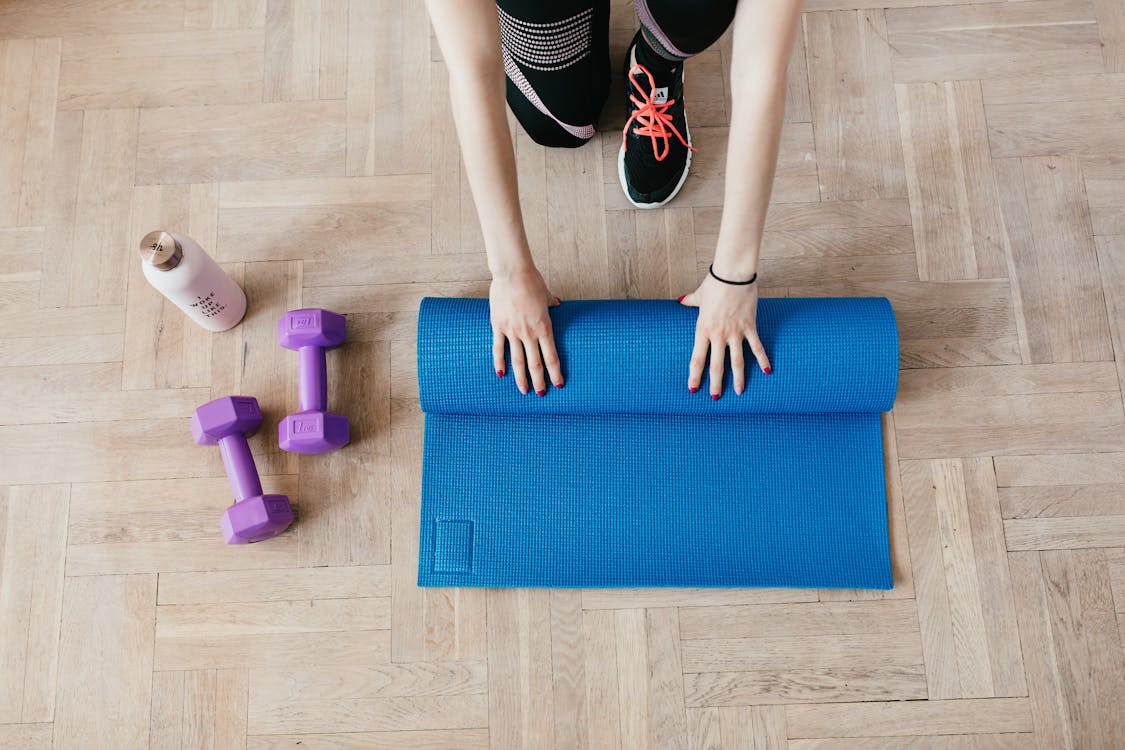 It can be hard to maintain an active lifestyle during the winter. Even traveling to a gym is hard when the cold weather makes you want to stay snuggled up indoors. You need to find ways to stay healthy and active. Luckily, the internet is a wellspring for exercise content. It is easy to find indoor fitness programs online like dancing, yoga, kickboxing, and more.
You may also want to designate a workout space. Using your living room or bedroom might lead to you laying down and stopping your workout before you finish. The basement may not be the prettiest room in your home, but as long as you have your equipment and a good connection, it can do the trick as a home gym.
Read more: https://hertrack.com/2022/02/06/make-a-diy-gym-your-guide-to-at-home-weight-training/
---
5. Patch the cracks.
It may be hard to spot the gaps in your home, but the amount of cold air passing through them is undeniable. The best places to look for cracks are areas prone to water damage; kitchen, bathroom, windows, and doors. Call a professional caulking company to help identify the gaps and seal them up, preferably with silicone caulk.
Doing so will keep out the cold air and help you save much more on your utility bills.
Trust me, I learned this one first-hand.
---
6. Improve your lighting.
The choice of lighting in your home certainly goes a long way in determining how warm and well-lit a room will be. Besides using candles to add extra warmth, bright but soft-lit bulbs would be a great addition.
The winter can be difficult for many people because the shorter days and longer nights leave them feeling depressed. Sun lamps are growing in popularity to simulate natural sunlight and boost moods during the darker months. 
---
We can't control what these seasons bring, but we can readjust our homes and lifestyles to stay comfortable through them all.
Don't forget to keep warm in the winter and remember all the good things it has to offer. Take advantage of the indoor stays to bond more with your family, cozy up for movie nights at home and read a few extra books.