I am not sure about you guys, but something about being cooped up in my house (for what feels like forever) has me wanting to HGTV the heck out of the place.
I see projects everywhere. A little paint here. A new update there. The ideas and opportunities are endless.
But sadly, the funds are not endless.
Maybe you can relate.
Whether you're looking to do a major renovation or want to spruce up a room or two, the cost can add up quickly.
SO quickly.
And if you're already strapped for cash, it might seem impossible/daunting/terrifying to make the changes you know you want to in your home.
The good news is, there are ways to breathe new life into your home without draining your savings account, and we have a few of those below.
---
1. First and foremost, make a budget. Assess your finances. Set priorities for the major projects you want to accomplish.
This is the less-fun tip but one that's so important. No matter how crafty and thrifty you can be, it's important to have a roadmap for your expenses.
Budgeting will allow you to have insight before you start spending at all, so you'll know how much you may need for those MUST update projects and the ones that would just be nice to have.
Before you get into any of the smaller ways you can update your home, think about the big ones first, and what that cost might be.
Let's say, for example, you're determined to redo your cabinets. They're outdated and worn out and you know it will breathe the life into your kitchen you've been dying to have. This is a big-ticket update, and you will need to budget for that. Since the cost depends on the type of cabinetry, quality and labor costs, it's important to lay out all the information from the start and plan. Then fit on the other pieces afterward.
So maybe the fresh paint in the living room is the second priority, followed by decor items with the remaining budget. Whatever priorities you set, make sure you also have a good grasp on your finances overall.
For tips on budgeting and financing overall:
When it comes to budgeting/reviewing my finances, this is what I have found to be the most important:
-Review your monthly bills and spending.
-Cut down on subscriptions.
-Identify areas of excess spending.
-Check-in on your loans or credit. Make sure you're getting the best rates you can. Remember you can still get a loan without credit history, but it's better after you build your credit. And you may be eligable for a better rate after some time has passed.
-If it's a high-interest credit card, you can try and negotiate a lower rate with your lender or consolidate the debt into a lower-interest private loan.
-If it's your student loans, refinancing is also an option (and a good one in my experience). You can always work with a private lender to understand your options. Private lenders can help lower the amount of interest you pay monthly and also over the life of the loan.
–-Lastly, see what you have in your savings and what you can comfortably invest in a renovation. It's important to make sure you feel confident and excited about the changes you want to make in your home, and not overly stressed about finances!
Now, for the ~fun~ tips–
---
2. Don't underestimate the value of de-cluttering and organization.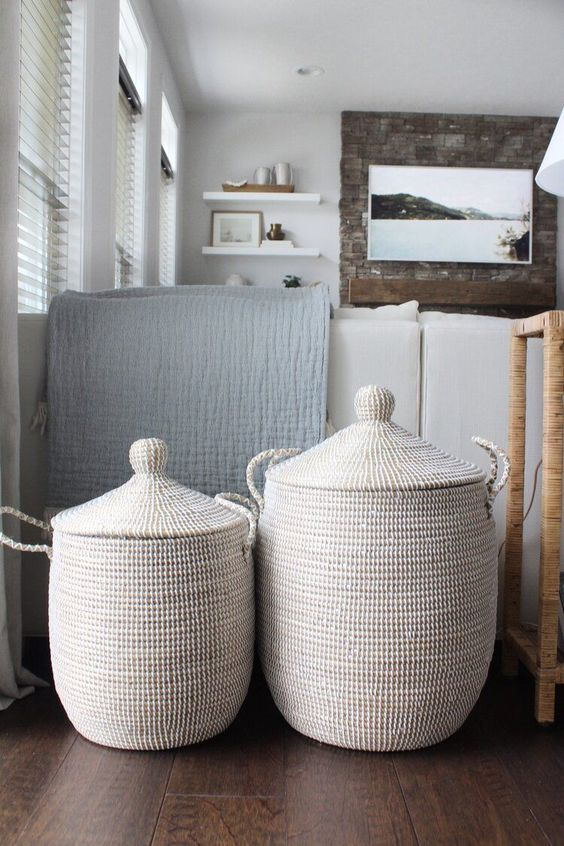 Organization is a free and easy way to give your home the fresh feeling you're looking for. Without spending a dime!
It seems simple, but it's so true.
Donate. Throw things away. Clean some of that random clutter off of the counter and end tables that naturally accumulates over time.
Clean out the garage. Cleanse your closets.
If you do want to get a few fresh pieces, look for organization helpers. Add in some cute baskets or storage containers that hide and store some of the items you don't necessarily need sitting around– like toys, magazines, spare blankets, etc.,
This can all go a long way towards giving a fresher feeling to your home, before adding more 'stuff' into the mix.
---
3. Refresh your throws: throw rugs, throw blankets and throw pillows.
If you love the look of new carpet but can't really afford it, throw rugs are the next best thing. This is a great way to add character to your home. They're cozy, colorful and pull a whole room together.
The same goes for throw blankets and throw pillows. They can instantly bring a new color, pattern or feeling into any room, reinventing your couches and beds.
TIP: You don't always need fully new throw pillows either. You can shop for new pillow covers, and just swap out the covers on your current throw pillows for much cheaper.
We have a bunch of these at Her Track, with some found below!
---
4. Hang new shelves.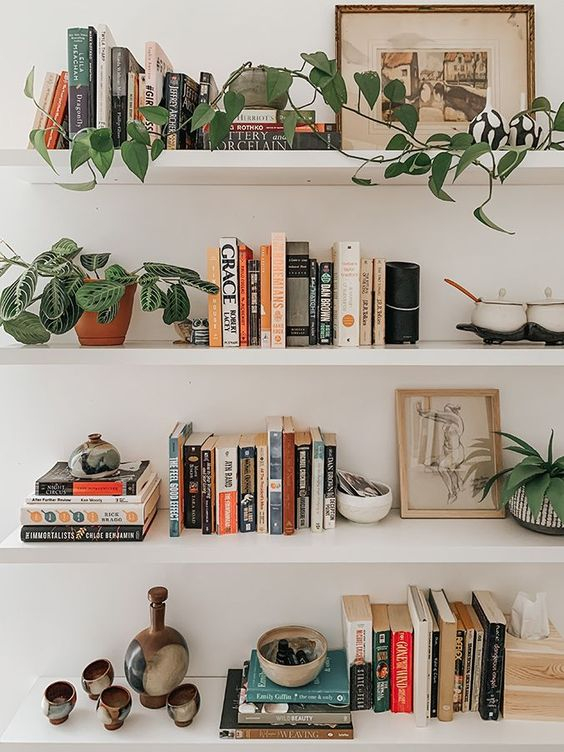 Similar to the storage bins and baskets, shelves add an extra layer of organization and symmetry to your home.
If you have a laundry room or mudroom, extra shelving can house baskets and bins that otherwise would clutter your closets and countertops. They're also great in other practical locations like behind the toilet, in the kitchen pantry, or in the garage.
If you have house plants, framed photos, books or minimalist decor that you want to display but don't have the room for, simple floating shelves really bring a room together and are a beautiful home for those items.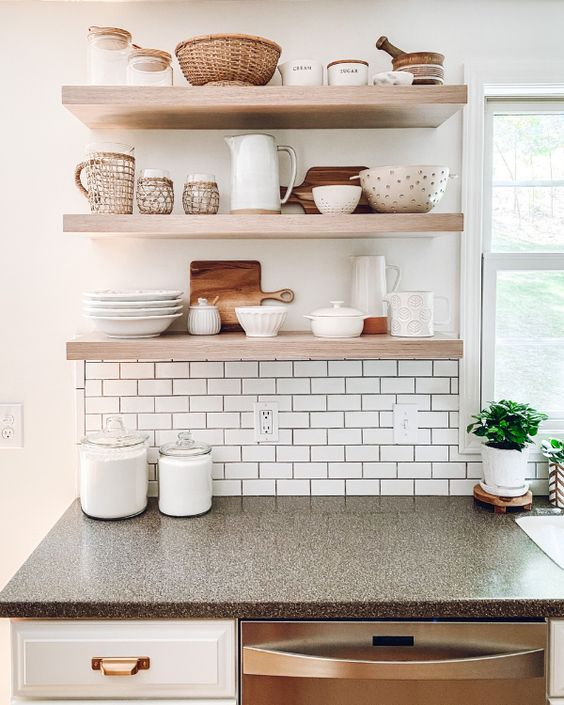 They're also a great alternative to new cabinetry if that's not quite on the table yet for budgeting reasons. Shelves can be used to store dishes and kitchenware as well.
---
5. Give those walls a fresh coat of paint.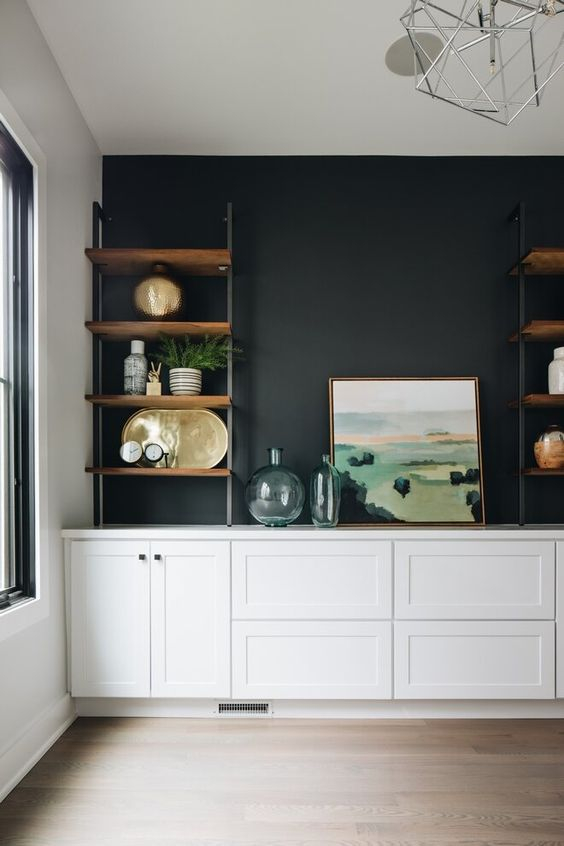 A fresh coat of paint can transform an otherwise dated room. As a matter of fact, even painting just one wall can breathe new life into a room.
The power of an accent wall!
Choose the largest wall in the room to repaint. If the room is small, it's best to stay away from dark hues. In larger spaces, you can choose an accent wall and paint it in a rich hue that demands attention. That wall will then become the focus of the room.
---
6. Don't be afraid to try peel-and-stick wallpaper AND tile.
I will admit, I was skeptical at first too.
But peel-and-stick wallpaper and even the tile can do wonders to fix up a room without the insane cost or need for professional help/labor costs.
They have so many awesome options, and each one brings a unique style and sense of personality to a room. Plus, they're insanely easy to install, and if you change your mind later, they're also easy to remove and swap.
---
7. Stop by the thrift store for unique decor and furniture.
Thrift shopping is the best.
It's not only a way to recycle and repurpose all kinds of things, but also an excellent tool for finding ways to enhance your home on a budget. There are plenty of stores where you can buy vintage pieces of furniture and artwork, as well as unique decor. Don't forget to stop here before you give into the pull of online shopping or name-brand decor! You may be surprised what special items you're able to find.
---
---
8. Add unique wall art.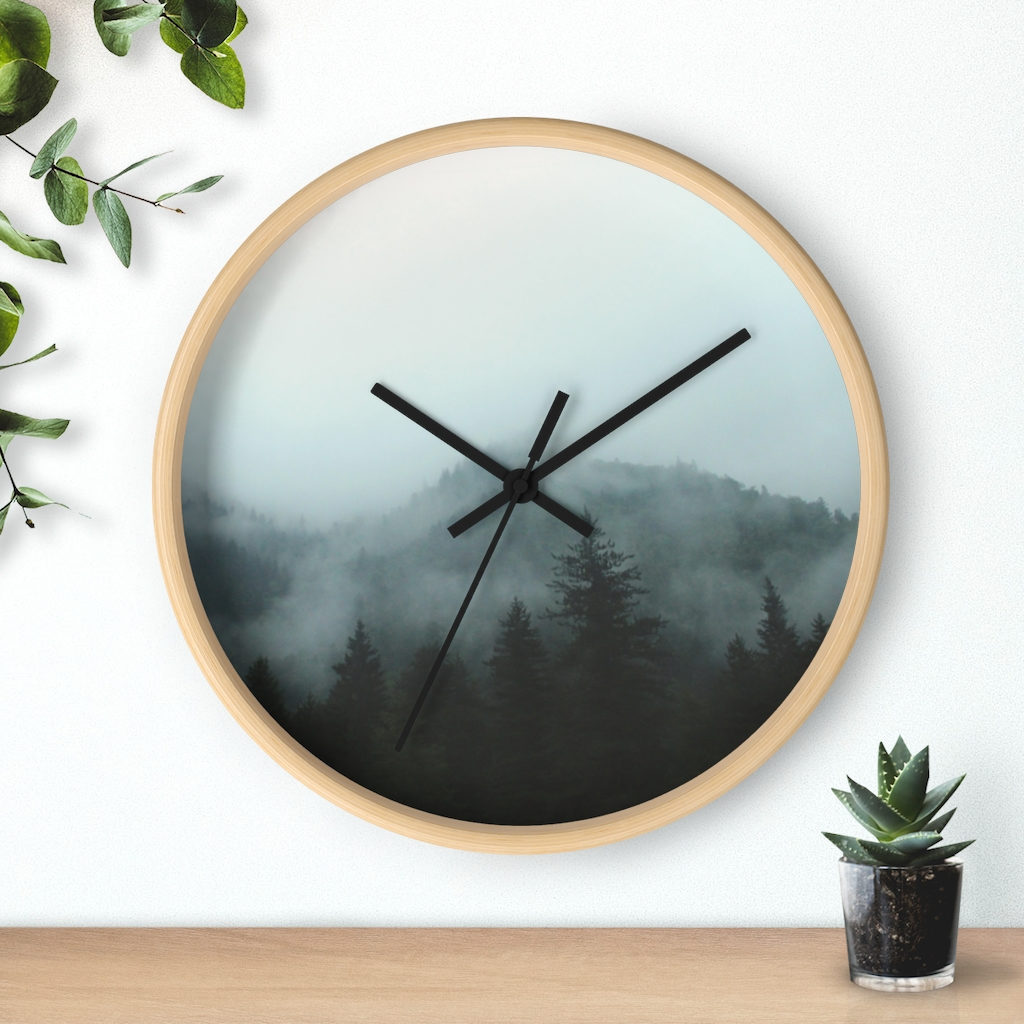 Our walls really can talk, and bring so much personality to a room.
Hanging a few new pieces can do wonders for making your home feel fresh, personal and expressive.
We have some great wall art at Her Track as well, found below!
8. Breathe some life into your home with fresh house plants.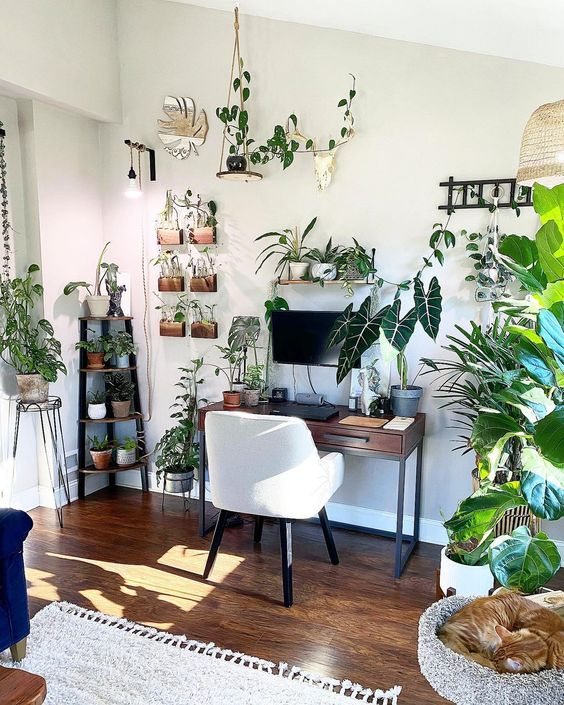 A little greenery can go a long way.
Especially when you are trying to achieve a new feeling in a familiar space.
Look for hearty plants that don't need a lot of maintenance. Ferns, Olive trees, potted palms and rubber trees are all excellent choices. They add just enough color to a space and can be put in beautiful decorative planters.
---
Happy home-decorating, you crafty, thrifty genius!