These days, we could all use a bit more centering and time spent alone with our thoughts—I certainly can, anyway.
Mindfulness and meditation may seem like concepts exclusively for yogis and experts, but with the right tips, anyone can master the practices. It's all about figuring out what mindfulness means to you and setting a routine that works.
Having a small space to meditate is one way to help you avoid distractions and feel more confident in creating a mindful routine. Creating a meditation room, or even just a small corner of dedicated space, can jumpstart your practice and encourage you to engage with your thoughts.
Once you've picked a spot, there are a few things you can do to make it more conducive to mindfulness. Making it comfortable is the key – add some soft pillows or blankets, and set up some calming music or candles if you like.
Essential oils can also help set the mood. Consider adding amethyst or fire agate to your space if you're into crystals. Amethyst is associated with tranquillity and peace while Fire Agate meaning is connected with strength and courage_qualities that can help overcome any challenges during meditation
With the right dedication, you can listen to your body and mind to take control of your morning and nighttime mindfulness practices.
If you're unsure where to start but you could really use some new direction in finding your way to your thoughts, here are some tips on how to focus on mindfulness in the morning and at night, and to spruce up your meditation space at home.
Plus, we have printables for practicing these activities on paper!
---
1. Morning mindfulness.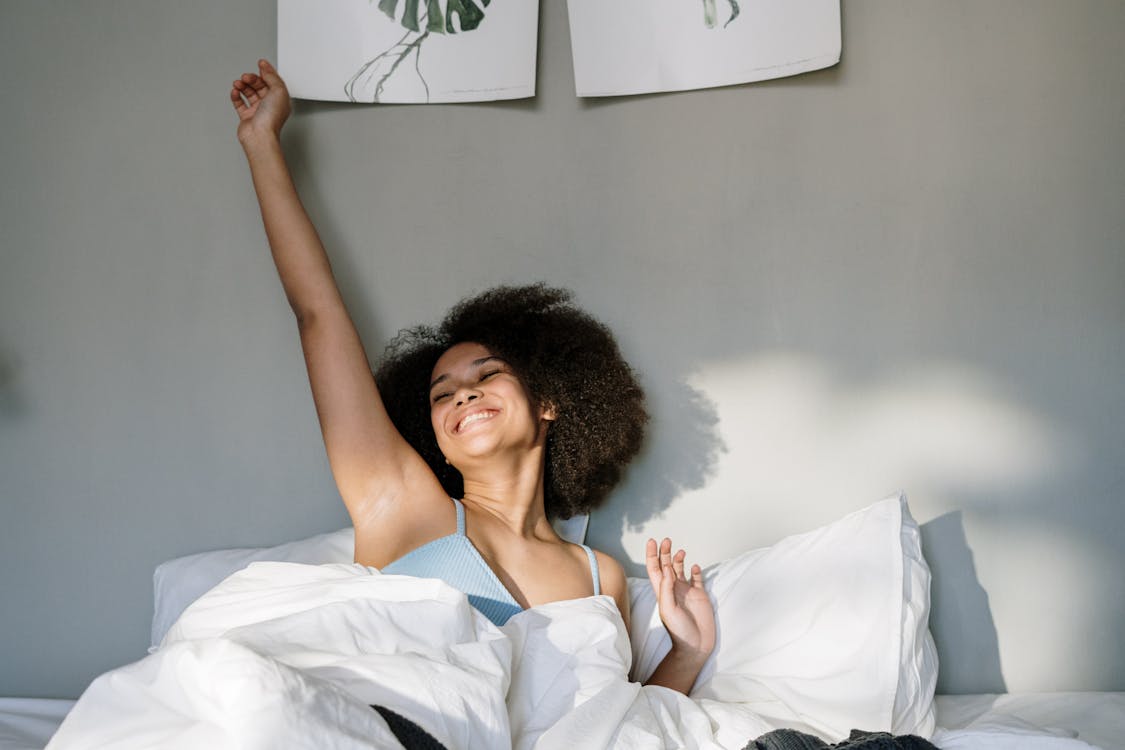 Starting your day off with mindfulness is starting your day off right. There are lots of great opportunities to practice mindfulness the moment you wake up. For me, mindfulness in the morning looks like doing a simple stretching routine and washing my face. I try to never skip breakfast—I find it so important to nourish my body in the morning.
Then, I mentally set my intentions for the day. I often write down what I want to accomplish in a planner before getting started on work, chores, or errands. 
Here are other ideas that could help you begin your day with relaxation and calmness:
–Drinking refreshing water and tea
–Taking daily supplements
–Doing your skincare routine
–Practicing deep breathing
–Think about what you are grateful for
–Thinking about what you are looking forward to
–Setting goals for the day
–Think positive thoughts about tasks that require energy and concentration
Practicing simple breathing exercises can be another excellent way to begin your day with intention. To start, here's a simple, printable breathing exercise guide to follow.
Download: Breathing Activities Exercise
---
2. Nighttime reflections.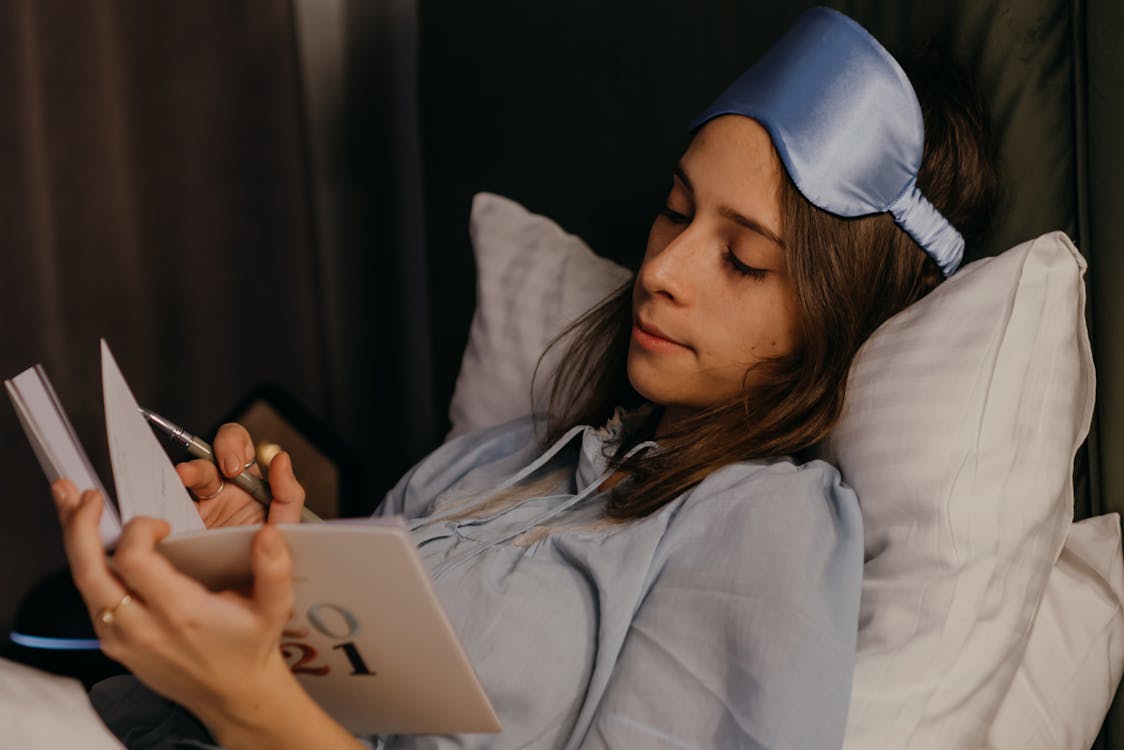 Reflecting on a long day is important to feel accomplished and satisfied. Having felt as though you made progress toward your goals will allow you to carry on your motivation for days to come. With the right guidance to reflect on your day, you will feel much more calm and relaxed.
Personally, I love to take a moment to journal before bed. What I write doesn't have to be a clearly structured reflection on the day. I simply relax and let my thoughts flow out in a stream of consciousness. Sometimes I describe how I'm feeling, and sometimes I write down a story idea or fleeting thought. It doesn't have to be polished writing. It's just a jumble of my thoughts that need untangling before I head to bed.
Journaling is the way I like to practice nightly mindfulness, but some other ideas to help relax and reflect on your day are:
–Taking long, deep breaths
–Reading part of a book
–Practicing gratitude
–Recounting the day's challenges
–Thinking about something you are excited about
–Recalling your emotions of the day
–Decide what the day's biggest takeaway was
If you need some guidance in your routine, you can print out these morning and evening reflection pages guide for journal prompts that will help you instill tranquility throughout your day.
Download: Reflection and Goals Exercises
---
3. Creating a mindful space.
To hone in on practicing mindfulness and achieving your goals, create a relaxing space to meditate in your home. Whether you choose scents to help you focus or repaint the walls in a calming shade of blue, you can engage with creative decor ideas to optimize your space for wellness.
Personally, I use what I have the room for: a humble meditation corner. I sink into my comfy desk chair, near my bookshelf and houseplants, and sometimes light a sweet-smelling candle. I listen to calming music and hone in on my thoughts as I get to journaling or thinking. It's not a huge space, but it provides me all I need to get in the reflective and motivational mood.
Some other helpful objects you can include in your meditation room or corner are:
–Soft string lights
–Himalayan salt lamp
–Essential oil diffusers
–Houseplants
–Small crystals or stones
–Meditation pillows
–Decorative wall art
To create an even more relaxing mood, you can download this aesthetic printable to hang on your wall and remind yourself to take deep breaths.
Download: Printable wall art.
---
With these tips, you'll hone in on the mindfulness routine that works for you and bring a meditation space to life in your home.
---
For an incredible guide (and step-by-step guide) on how to transform an area of your home into the perfect relaxing space, check out this infographic by Homeadvisor: