Pregnancy can be one of the happiest times in life.
After all, you're carrying a new life, and the baby will allow your family to grow. It may be something you've waited a long time for too.
But even though there are many beautiful things about pregnancy, it can also be incredibly tiring and challenging. The emotions can be downright overwhelming, and the physical drain and changes can be tough to change. Not to mention the mental burden–fear, anxiety and uncertainty are all totally normal and common emotions to feel, mixed with the excitement and joy, of course!
All of the preperation can also be a massive task, and it can be difficult to look after your mental health. Luckily, there are things that you can do to make your mind feel better, because you are still such an important priority at this time. Here is how to protect your mental health during pregnancy.
---
1. Keep a balanced diet.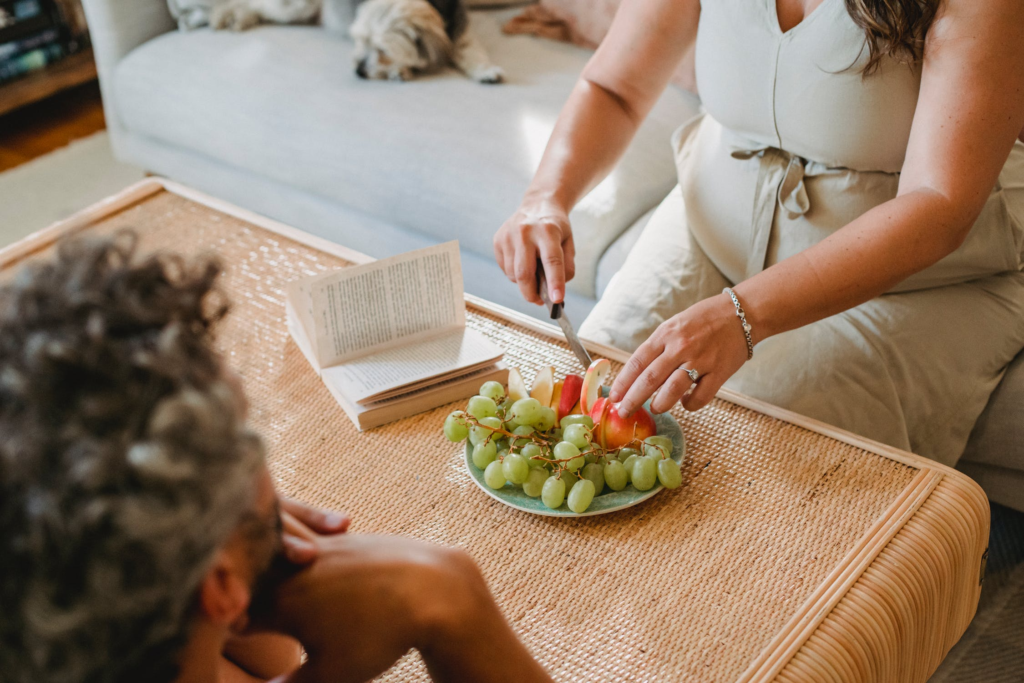 Your physical and mental health are closely connected. And one way of protecting your overall well-being is looking after your diet. Of course, you will have pregnancy cravings which are completely normal. But you should also try to avoid foods that contain a high amount of sugar or salt.
Fill your diet with plenty of fruit, vegetables, whole grains, and foods rich in protein. Most importantly, you should follow any recommendations that you get from the doctor. Then, you'll be able to rest assured that your baby is safe throughout the pregnancy. And when you start eating healthy meals, you might start feeling less tired and improve your mood.
---
2. Don't feel guilty about making changes in your social life.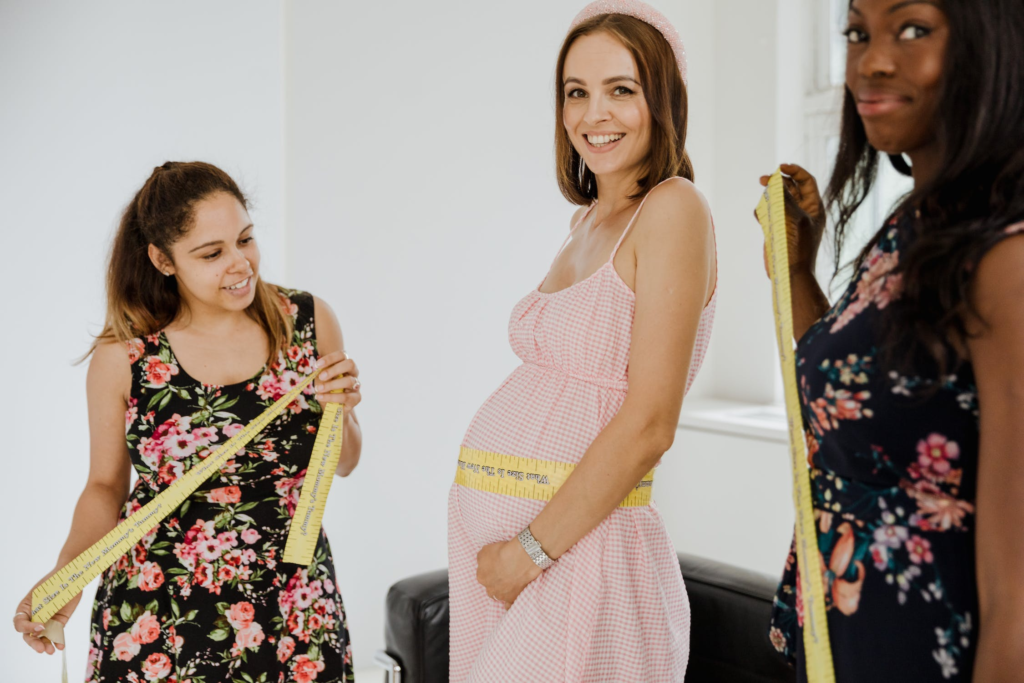 It's 100% normal to change your priorities during pregnancy, and the people who really love you will understand that.
It's common for pregnant woman to scale back on social events for a number of completely valid reasons. You aren't drinking, you're more fatigued, you're more physically uncomfortable and you're more high-risk if you are exposed to illness.
A major tactic for protecting your mental health is feeling empowered to say no to events you may have normally said yes to, or suggest options that make you feel better.
On the other side of that coin are feelings of isolation and lonliness because you feel left out of events or circles that you used to play a different role in. This is also quite common, and it's important to remind yourself that is not your fault.
Hone in on the relationships that serve you, and the people that are willing to be there when you need them, and understand when you need space and rest!
---
3. Include physical activity In your day, if possible.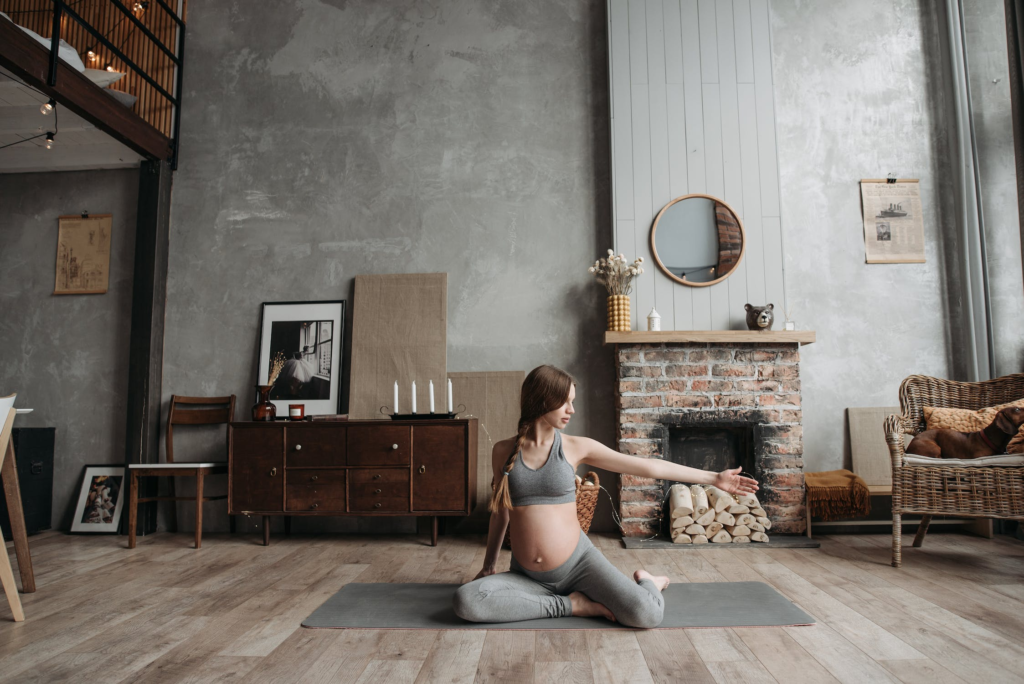 Most exercises should be safe during pregnancy. In fact, including physical activity in your day might even help you to avoid difficulties in the later months. However, you should consult any exercises with your doctor to see if they're safe for you and the baby. If you don't feel too tired throughout the day, it might be a good idea to go for a walk instead of driving a car.
If you're looking for a slower exercise that will allow you to relax, you might like trying yoga. More specifically, prenatal yoga might help you sleep better and relieve your back pain. You might also be able to strengthen some of the muscles that are important when giving birth. So, if you feel up for it, you should consider keeping up with your exercise for as long as you can during the pregnancy.
For more pregnancy exercise inspiration: https://www.marchofdimes.org/find-support/topics/pregnancy/exercise-during-pregnancy
---
4. Lean into gratitude for comfort and calm.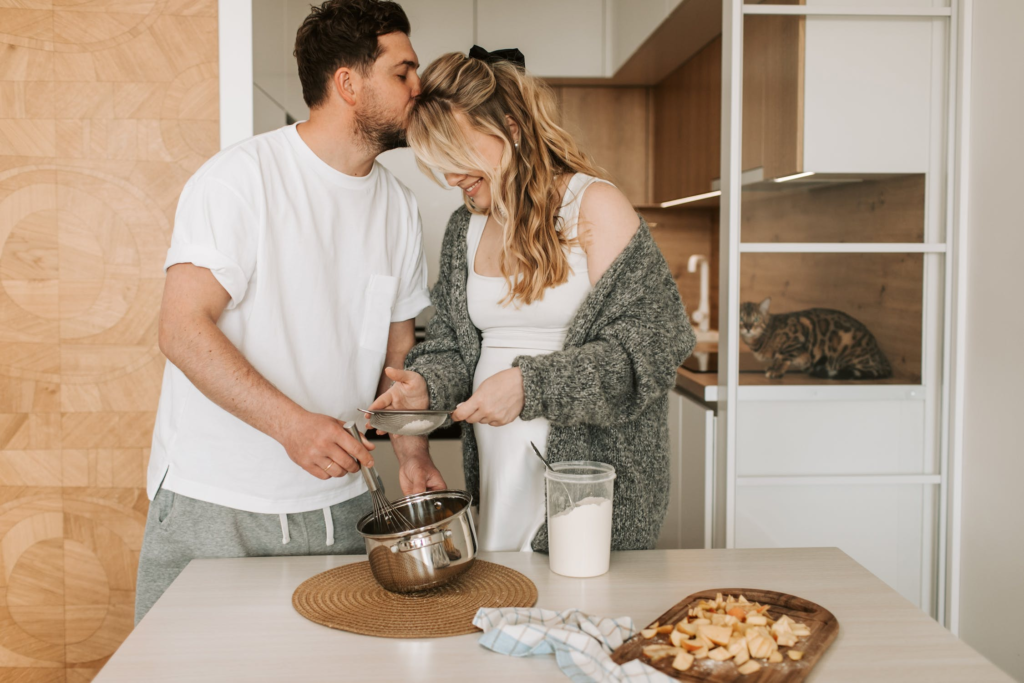 With the completely normal and natural hormone fluctuations of pregnancy, also comes a whole avalanche of varying emotions.
One tactic for bringing yourself back to center is focusing on gratitude.
"There's a growing body of research on the benefits of gratitude. Studies have found that giving thanks and counting blessings can help people sleep better, lower stress and improve interpersonal relationships…." Learn more from If You Feel Thankful, Write It Down. It's Good For Your Health (NPR)
Expressing gratitude can make you feel happier. But at the same time, it can also have a positive impact on your overall well-being. When you tell others how grateful you are, it might help you to build stronger relationships. And if you're not sure where to start, you can say thank you to those who attended your baby shower.
Something about sitting down to write those cards can give you a calming sense–it reminds you of how many people you have in you and your baby's corner. It's comforting on the tough days.
You can also lead a journal where you write what you are grateful for. It can be anything from your partner, the new life growing inside you, or the beautiful sunrise you've witnessed earlier in the morning. Even such a small thing as acknowledging things that make you happy and grateful can impact your mental health significantly.
---
5. Share your feelings with others.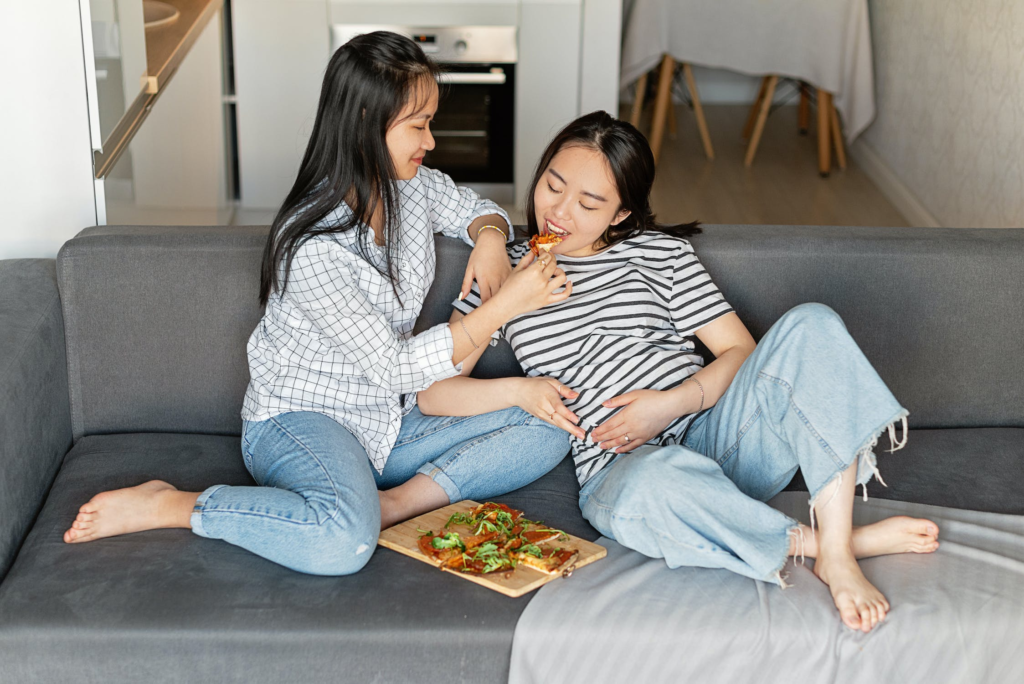 When you're pregnant, you might experience a whirlwind of emotions. Sometimes you might feel extremely happy. But at other moments, you might feel nervous and worried. If you're expecting your first baby, then you might feel like you're facing a big unknown. You need to remember that you're not alone when you're met with such feelings and thoughts.
Often the burden falls so heavily on the expecting mom, but remember you have so many other people in your corner that want to support you and listen to you.
Talk to your partner or get in touch with your friends or family. Sharing your worries with someone might make you feel better and lift some weight off your shoulders. And if that doesn't feel enough or you need more support, then you might want to get in touch with a professional.
Pregnancy can be beautiful and difficult at the same time, and there's no shame in asking for help. When you talk to a professional, you might be able to get a different perspective and find a solution that might make you feel better.
---
6. Go easy on yourself.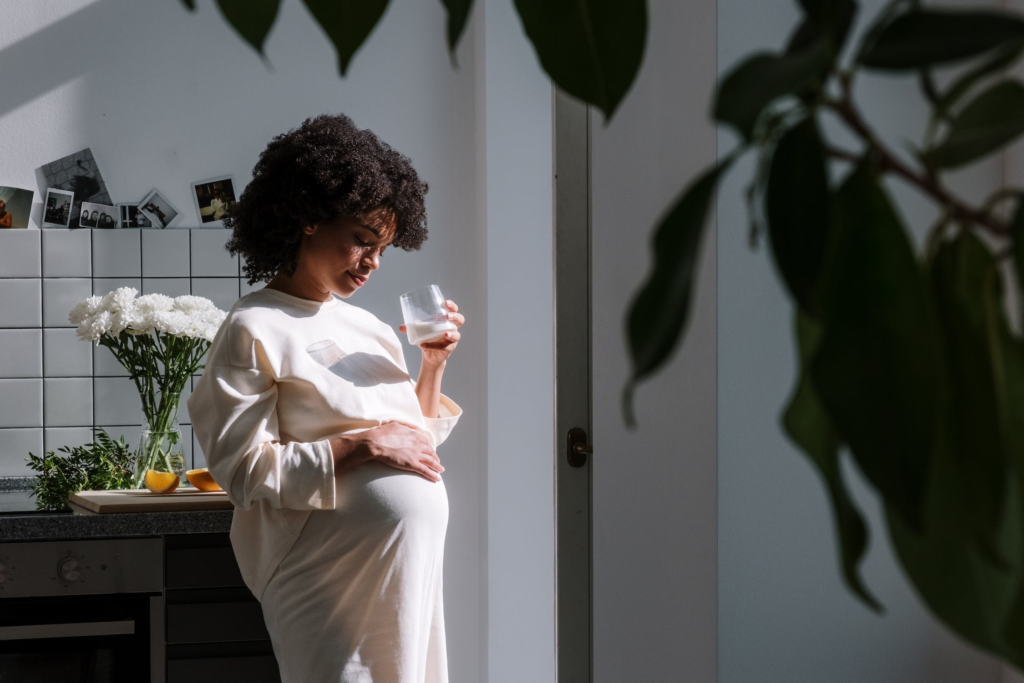 The most important thing you need to remember when it gets hard during pregnancy is to go easy on yourself. Don't set too high expectations for yourself, and follow the signals that your body gives you. Sometimes, it might be difficult to do things you've been used to. So, when you need help, don't be afraid to ask for it. Your loved ones will be ready to support you and more than happy to give you a hand when you need it the most.
You might also want to consider getting to know other expecting parents!
After all, they might be going through a similar experience, and you might be able to support each other throughout the process. In the end, you might be able to make friends for life. And when something doesn't feel right, or you need some clarification, get in touch with a doctor who might be able to help.
At the end of the day, remind yourself that you are strong.
You are powerful. You are capable. You are extraordinary.
Your body is creating another human being. That's an unfathomable task, and any and all ways your mental health is impacted by it are valid.
Care for yourself at this time, you deserve it.