I love trends and new fashions just as much as the next gal, but sometimes they're a pain. They can be expensive, uncomfortable and a challenge to pull off if you have to do normal human activities…like walk around, sit down, eat a sandwich, etc. So every girl with the laziness to fulfill a Saturday to Sunday TV marathon, but the drive to (try to) maintain her style when she ventures out– knows the comfortable and easy trends that actually make her heart sing. Here are the 8 comfy fashion trends I've been loving lately, inspired by Pinterest images and trends.
---
1. Chunky Heels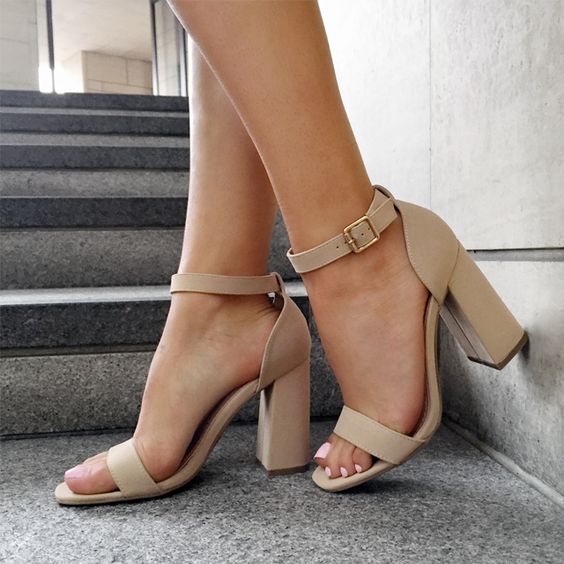 I live in a city and walk EVERYWHERE, so comfort is key when I'm thinking about shoes. I totally embrace flats and combat boots mostly every day, but I'm loving this chunky heel trend. I can look nice for work and not kill my feet while doing so. I can go out dancing without having to take off my pair of 6 inch pumps an hour into the night! Chunky heels are the lazy girl's way of dressing up. It's wonderful.

---
2. Big Glasses.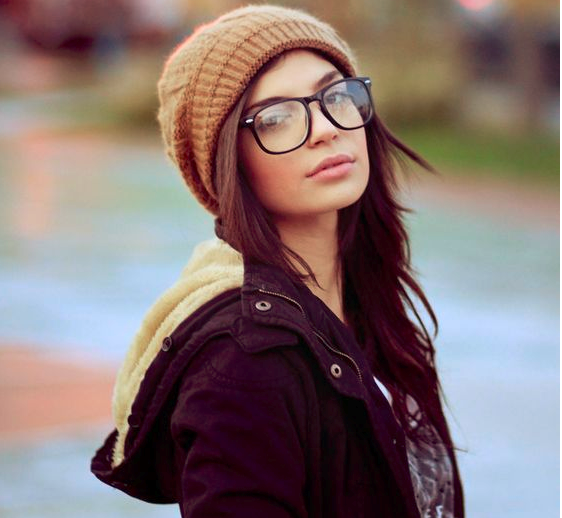 As someone who has terrible eyesight and has worn contacts for a decade, I'm psyched that glasses are back in style. I don't have to worry about getting dry eyes, putting in drops every hour, and taking contacts out before I go to sleep. I love waking up and putting on my glasses and starting my day. And sometimes they totally MAKE my outfit.

---
 3. Swing Dresses.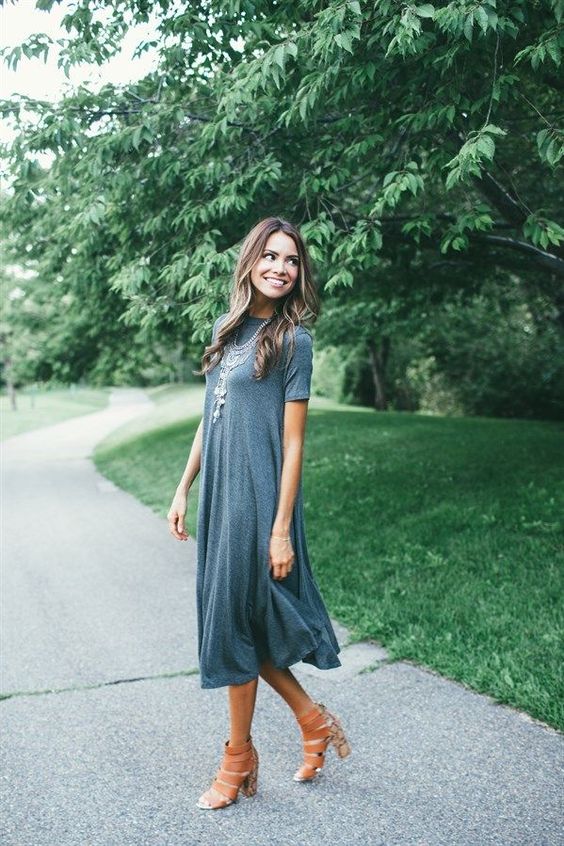 All hail the best style of dress that exists: the swing dress! Just fitted enough to not look like a sack, the swing dress is the ultimate comfy outfit for every lazy girl. You can just throw it on and go, not fussy zippers or worries about matching tops and bottoms. Seriously, put on a swing dress, a pair of chunky heels, and a cardigan and you're ready for work, class, errands or whatever your day may bring. And you will totally look put together without even trying.
---
4. Leggings.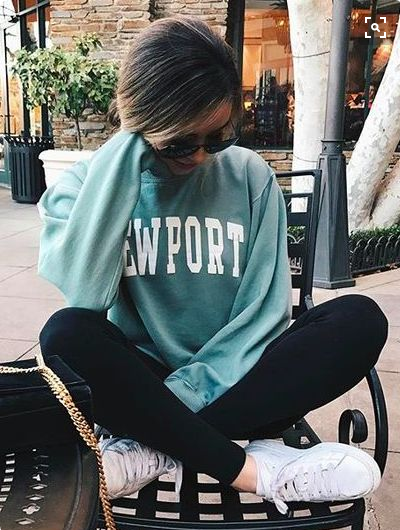 If you haven't jumped on the leggings train you're doing something wrong. With the rise of LuLaRoe (the most buttery soft brand of leggings that exists), leggings are BIG. I have totally switched out my normal weekend wear of jeans and a t-shirt for leggings and a tunic or over-sized sweater (more on that later…). I have a whole drawer dedicated just to my leggings at this point, with every pattern you could imagine: Cats! Geometric! Paisley! Stripes!
---
5. Over-sized Everything.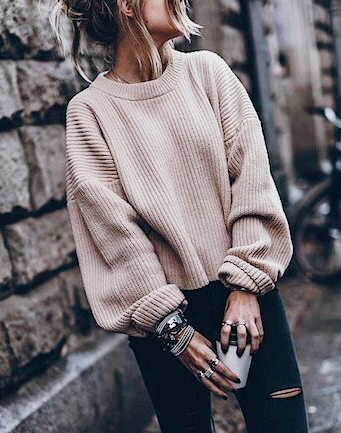 Perfect to wear with leggings! No longer will I worry about buying something that is too big, because over-sized is totally in. Once in college I stole a sweater from my dad and wore it around my dorm all the time. I was definitely ahead of the trend on that one. I've started buying some shirts in a size larger than normal just so I can wear them over-sized.
---
6. Wristlets.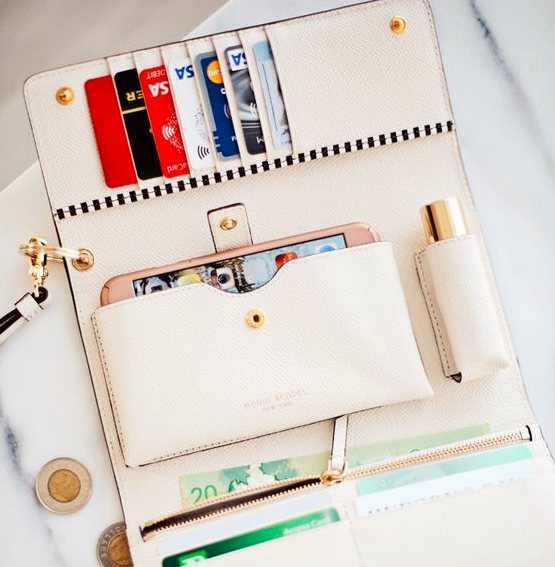 Gone are the days of carrying around huge over-sized totes with nothing in them. A tiny cross body bag is perfect for the essentials (wallet, keys, chapstick, sunglasses) without weighing you down. Plus, now that it's summer there's no reason to carry around all those extra winter accessories. Long live the easy tiny purse!  
---
7. Minimalist Makeup.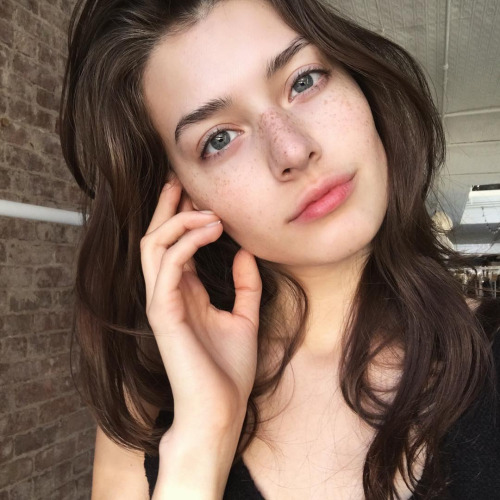 Alicia Keys is totally onto something with her no makeup commitment. Although I still like to wear makeup every day, going minimal is totally in. Stock up on that BB cream and swipe on a layer of mascara and you're set for the day! I also NEVER used to leave the house without makeup on, but lately I'm finding myself taking a day or two per week to let my face breathe. Au natural is the way to go this summer!

---
8. Statement Jewelry.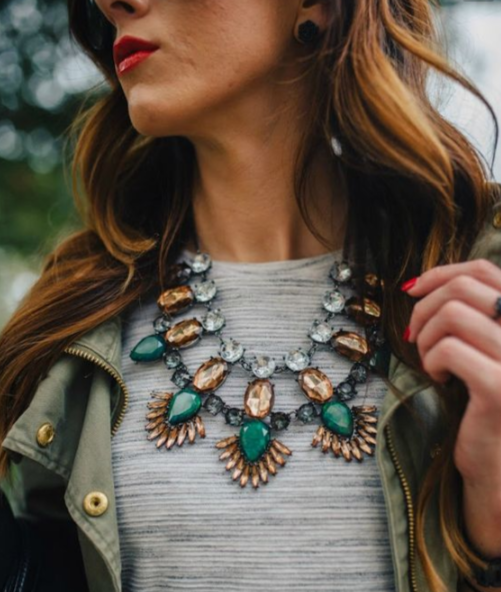 Jewelry always pulls outfits together, but sometimes it's so hard to plan out matching earrings, necklaces, bracelets, etc. Statement jewelry makes it so easy for lazy girls like me to just throw on a big necklace and call it a day! My favorite statement piece is a long fringey necklace that literally goes with every outfit I own. It makes it seem like I'm trying even when I oversleep and have 15 minutes to get ready for work.
I love that easy fashion is IN right now.
Cheers to more comfy clothes and simple outfits for everyone! What are your favorite lazy girl trends right now?
---
Thanks for reading! You can also follow us on Pinterest for more outfit inspiration, and check out the links below for exclusive promo codes and deals for our readers!
---
Exclusive Deals & Promo Codes:
Shop Forever 21: Back to School Deals Starting at $8!
Shop Forever 21: Extra 40% Off Sale Items! Use promo code EXTRA40.(8/10-8/13)
Get Free Shipping & Free Returns on all Aerie bras at Aerie.com!
Limited Time Only! Free Shipping & Returns on AEO denim at AE.com!
Shop our most popular New arrivals at Tobi.com. Use code TOBI50 at checkout.
---