After working as a bridal stylist, there was a lot that I learned about finding your dream wedding gown. Believe it or not, there are a lot of do's and donts' when it comes to the process of finding your dream dress, and I would love to share them with you!
---
1. DO
make an appointment.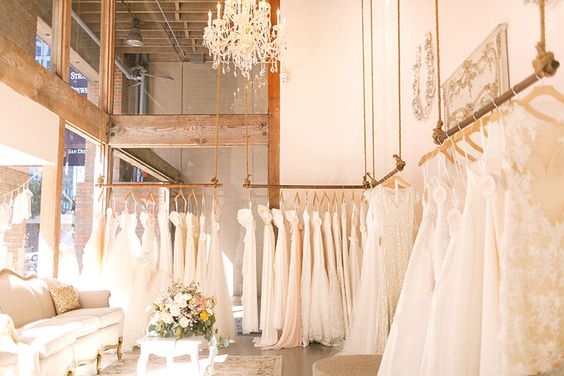 Don't expect to walk into a bridal salon that you've had your eye on and have a full-service appointment. Stylists that work at the salon are usually scheduled based on the amount of appointments they have that day. If you make an appointment, all of the attention of the stylist will be on you, and you will have a more personal and memorable experience!
---
2. DO
research different silhouettes, sleeve options, dress styles and fabrics before your appointment.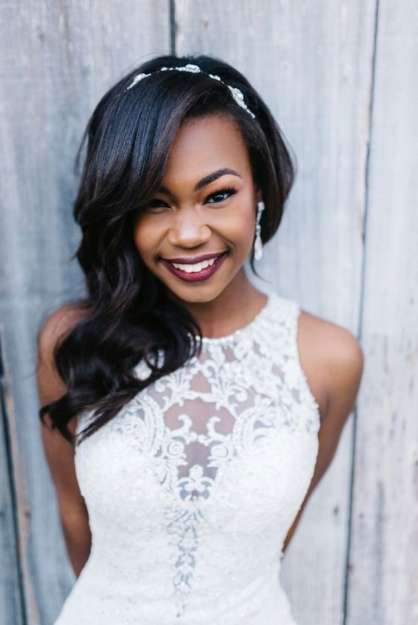 This will help you get an idea of what you're looking for when it comes to your dream dress. Even if you still have no idea of what you really want, that's what the stylist at the bridal salon is for! You have to start somewhere, so try to do any research you can beforehand.
---
3. DON'T
bring more than three people to your dress appointment.
I've seen so many brides pass on a dress that they feel beautiful in because of the opinions of their entourage. The less people you have at your appointment, the less conflicting opinions you will have to deal with. Remember, YOU are the one who's wearing the dress, and YOU are the one getting married. Which brings me to number four of this list . . .
---
4. DON'T
give in to everyone's opinion.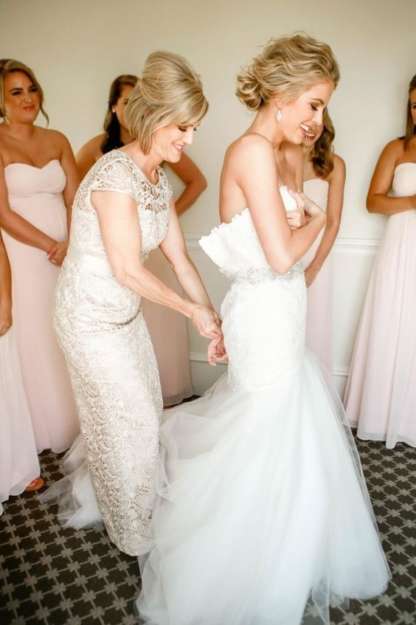 If you really love the dress you're wearing, and not everyone is on board, ask the stylist to see it with a veil. The veil is what seals the deal and gives everyone a better idea of what you'll look like on your wedding day! And again, it's YOUR wedding day.
---
5. DO
keep in mind a parent or family member's opinion on your dress if they are paying for it, because that can cause conflict.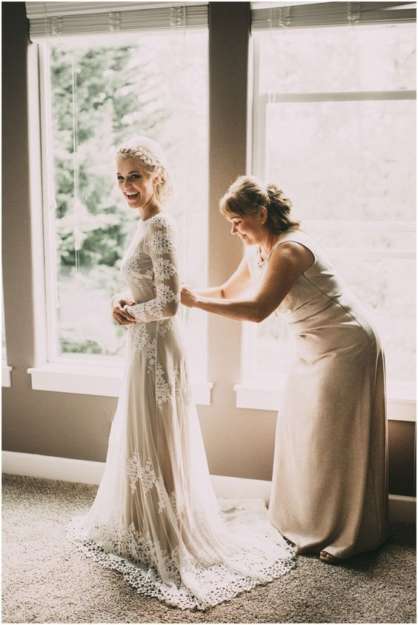 If you want a sexy, modern dress but your parents aren't completely sold on the idea, try compromising. Sexy and modern dresses do exist that are still traditional. For example, if you love a body hugging mermaid style dress that is strapless, but your mom doesn't, try adding straps or longer sleeves. You may have to meet in the middle with them, so just be prepared for that.
---
6. DO
try on at least one or two styles that you don't think you would be interested in.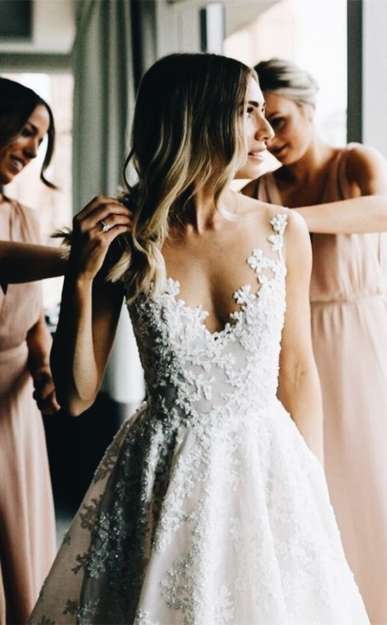 I've had so many brides try on dresses that they never thought they would try on, but that dress ended up being THE ONE!
---
7. DON'T
try on a dress that is over your budget unless you are willing to and can afford the difference.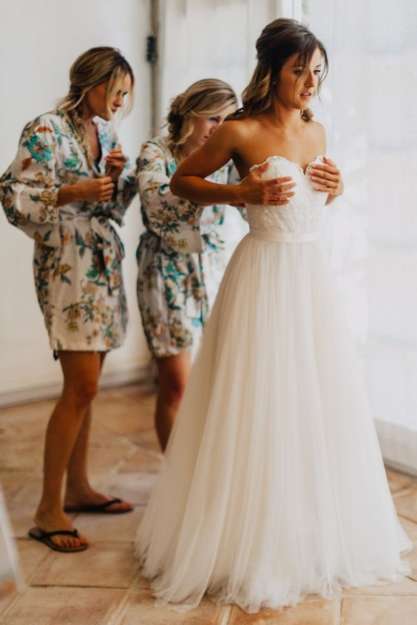 So many brides have insisted on trying on a dress that is well over their budget, and leave empty handed and disappointed when they can't find the funds to pay for it.

---
8. DO
check out trunk sales and yearly dress sales.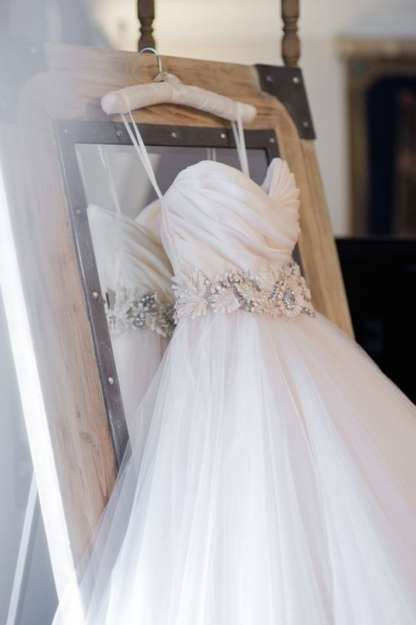 Dresses at trunk sales are usually reduced by 10%. Also, a lot of dresses are marked down during yearly sales are usually half of the original price.
---
9. DO
try on at least a couple veils, even if you don't think you'll be wearing one.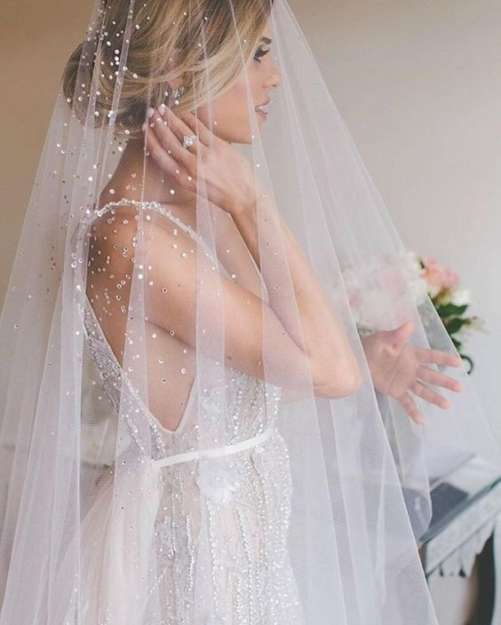 This can give you and the entourage the whole vision if everyone has different opinions about a dress. I've had brides try on a dress that they know is the one, and have had their mother turn it down, but as soon as I put a veil on the bride, it completely changed their mother's mind. Remember brides, your mom, grandmother, or whoever has been dreaming of this day too, they need to see the whole vision and that can make all the impact.

---
10. DON'T
worry about your weight while trying on dresses.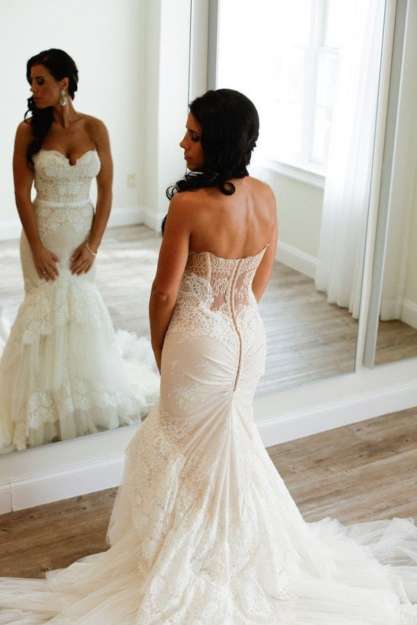 Dress salons usually only carry a handful of sizes for each dress they have in their showroom. They have seen so many brides of so many sizes. They aren't going to judge you, and if you feel uncomfortable in a dress they will make sure you aren't in it for much longer. The stylists are there to support YOU!

---
11. DO
make sure that the stylist writes down the dress designer, style number and color of a dress that you love, but can't make a decision on.
This way if you end up coming back, the stylist will know exactly what dresses to pull if you'd like to try them on again, and which dress style to order if you've found the one!
---
12. DO
take pictures AND video if the salon allows you to.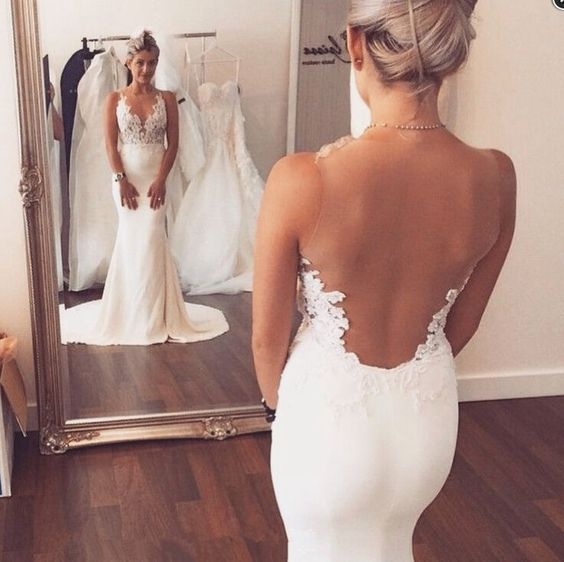 Take pictures so you can remember how great a dress looked on you. Take videos so you can remember exactly how the dress moves with you.

---
13. DO
ask about your payment options when it comes to purchasing a dress.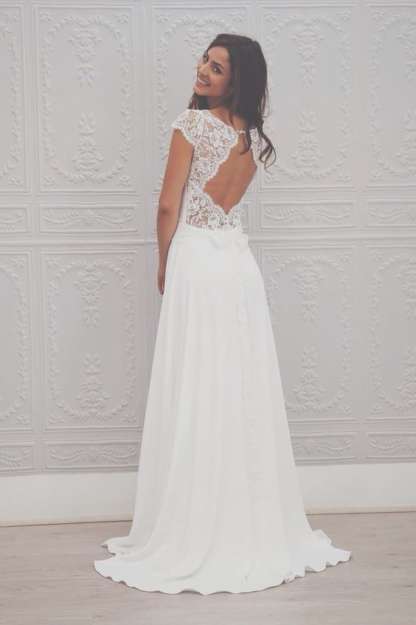 If you're worried about being able to afford a dress, ask if the salon has layaway options, or the option to apply for credit. Make sure you ask if any alterations or other appointments are included with your dress contract. Some salons will charge extra for bringing up the hem of a dress, and others will include it for free.

---
14. DON'T
feel pressured to buy a dress.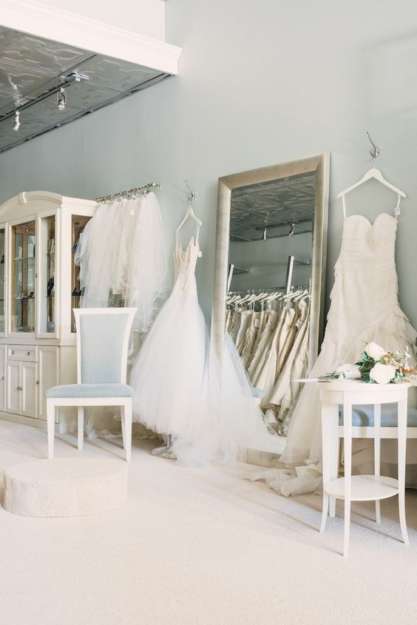 If you aren't completely sure about a dress, and can't try on any more gowns that day, sleep on it. You don't want to be stuck with a dress that you hate or don't feel 110% beautiful in. The majority of salons don't accept returns or exchanges either.

---
15. DO
order your dress AT LEAST 10 months in advance. NO LESS!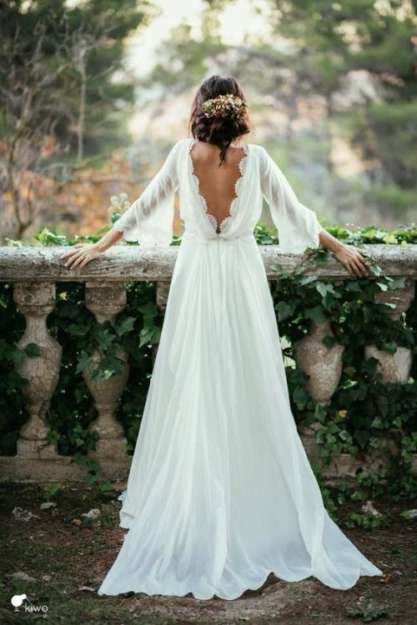 It usually takes several months for an ordered wedding dress to come in. Plus you have to factor in the time it will take for alterations and at least 2 dress fittings! I've had a couple brides wait until the last minute to search for a dress, and they ended up walking out extremely sad and empty handed.

---
16. DO HAVE FUN!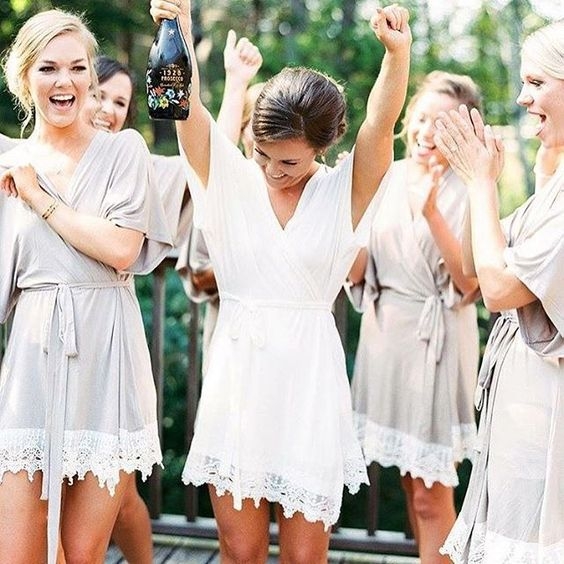 This is supposed to be one of the most memorable and cherished events of the wedding planning process. You have dreamed of this moment since you were a little girl! Have fun with it!
---
Hopefully these tips will help all of you brides find the dress of your dreams. This is a very memorable time in your lives that you really will remember forever. Have fun. I wish all of you the best in your dress shopping adventures!
---
For more wedding content, check out our articles below!