Want more from your employer, but your company isn't handing out pay raises? There are many ways you can be rewarded at work in place of a paycheck.
After the last year and a half especially, it's no surprise pay raises are on the mind of hardworking employees. Of course, they are, and that's deserving. But sometimes, for one reason or another, you may find yourself in a circumstance with your current company where a raise isn't on the table. At least not in the short term.
This situation is difficult and frustrating for a number of reasons, but it isn't the end. If you love your job and want to stay at your current company longer, there is more you can ask for outside of salary negotiation.
In this article, we explore how you can leverage incentives like flexible working hours and generous travel arrangements to improve your work-life balance and help extract maximum value from your current company.
---
1. Ask about flexible working hours.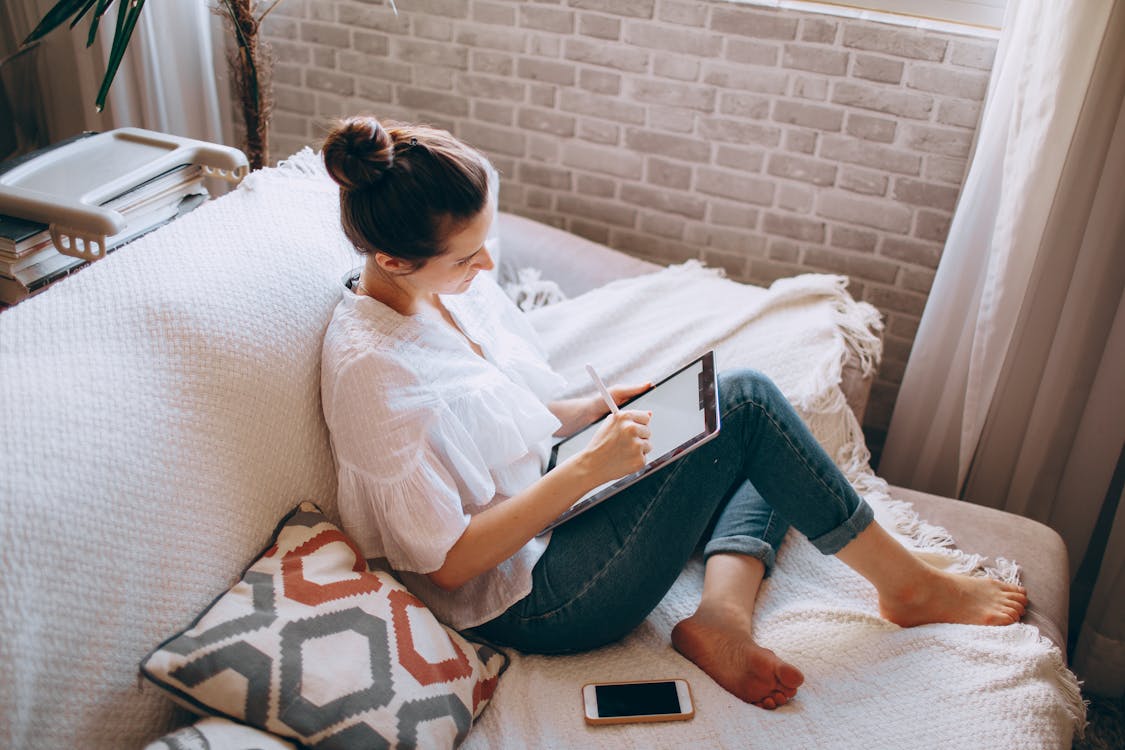 The pandemic has changed how we work and view our professional roles.
For a long time, flexible working has been a highly desired perk among employees, but only now, as 46% of companies plan to permanently allow employees to operate from home, can we see the positive impact greater control of the day has on our work-life balance.
While working from home you've likely experienced the pressure of balancing work alongside other equally important responsibilities, such as:
Homeschooling
Maintaining a healthy diet and exercise routine
Caring for pets and children
Asking for more flexible hours — and perhaps even negotiating a day-off in the week — is a good trade-off for pay because it alleviates the stress of work and allows for personal flexibility that can't be measured by a dollar amount.
Moreover, working on your own time also helps you target tasks to more productive parts of your day. After all, we each have our own personal opinions on when our brains are most active and ready for work.
---
2. Request travel incentives.
Travel is a physical and financial burden that contributes to burnout at work and likely makes a sizable dent in your income, yet it remains a necessity for employees across the world.
Some people are expected to commute over long distances every day; others rely on vehicles to carry out their roles. Either way, requesting assistance and making favorable travel arrangements with your employer is a great way to get more from work, whilst also easing travel costs.
We all travel to and from work in different ways, but luckily there are also many ways your business can accommodate your preferred mode of transportation. Here are some common (and popular) examples:
Vehicle leasing schemes: ask your business about leasing company cars to support your travel requirements. Having the business supply your vehicle covers legal obligations such as insurance and tax, plus other general costs via fuel cards (like the Shell fuel card reviewed here by iCompario) — this takes away financial worry while also letting you show off a brand new car on your way to work.
Cycle to work programs: observe a more eco-friendly approach to travel by asking your employer for a reimbursement when cycling to work. For example, the Subsidy Benefit Programme (introduced by the U.S. Department of the Interior) makes high-end cycles and e-bikes more affordable by allowing you to reclaim costs instead of adding to your salary — this is particularly helpful for those who don't drive or want to help the environment.
Alternatively, you can ask about public transport allowances and grants towards an electric car. The options are endless and all serve to ease your commute and save your salary for use on the more important things in life (whatever that might mean for you).
---
3. Negotiate more paid time off.
Some businesses allow their employees to negotiate additional holiday time in place of traditional pay raises and salary increases.
Others will allow you to take vacation time for specific purposes like professional or personal development, and even volunteering. Ask what your company is willing to offer you to grow and flourish as an individual, outside of the office, and see that time as additional compensation for your value!
---
4. Ask for opportunities to attend industry conferences.
Education plays a vital role in your career progression.
After all, the more you learn about your industry, the better equipped you are to handle new challenges. With this in mind, conferences are a fantastic experience you don't want to miss out on — and the best companies should be championing their employees to attend.
Ask your manager if you can start to research and register for industry events and conferences. You can even work towards speaking or being a panelist at these events, something that can and usually eventually does pay you in cold hard cash. So, it's a win win.
---
5. Discuss education reimbursement.
Many companies give employees access to an education reimbursement program, which means you're reimbursed for some (or all) costs upon the completion of an employer-approved training course.
This can be HUGE for your professional trajectory, and directly set you up for higher-paying and more senior leadership positions. Many companies will reimburse a portion of tuition, offer to pay for online courses and even send you to all-day workshops. Don't forget to see education as a direct benefit of the working relationship you have with a company, and get the most out of that as possible.
---
At the end of the day: Know your value (and professional worth) 
Work benefits come in all shapes and sizes — so getting more value from your employer is all about finding one that works for you, be this through education or more vacation time to spend with friends and family.
While the company you work for might not be handing out pay raise left, right, and center, that's not to say you should allow yourself to be knowingly underpaid. It's one thing to accept incentives in lieu of extra pay; it's a whole other to allow employers to undermine the value of a fair and competitive wage.
There is nothing wrong with asking for a raise if you put in the work and know the wage you receive is lower than the professional average. After all, a pay rise could be the difference between buying and renting a home — or simply supporting your family and paying the bills.
Check out the article below for a full guide on asking for a raise:
To better define your professional value you can also use a salary calculator to discover your current worth on the job market, which helps you find out if you're being paid fairly. Salary calculators like this one by leading careers site Glassdoor take data such as your job title location, and experience to provide a custom salary estimate in comparison to similar roles. 
From requesting travel incentives to asking about flexible working hours, getting a better deal is about improving your work-life balance and keeping your mind open to logical options.
Equally, you shouldn't allow employers to sell you short and undermine the value of a competitive wage — it's all about finding a happy medium that extracts maximum value from your career and reflects your professional worth!