Have I changed?
A simple question.
A common question.
A kick-in-the-belly, pull-at-the-soul, keeps-you-up-at-night, kind of question.
I've asked myself this many times throughout my life, but especially lately.
Call it age. Call it time. Call it a global pandemic.
Whatever the reason, I find myself standing at the proverbial crossroad of self-exploration that leads you to ask yourself what direction you're headed, not just externally, but internally.
The internal shift is always the most difficult to reconcile.
On the outside, I can process and understand change. It's tangible. It's labeled cardboard boxes and moving trucks. It's new faces and voices. A new key that opens a new door. A new smell in the air that becomes familiar before you even notice it.
It's known. It's indisputable.
You changed jobs. You changed cities. You changed relationships. You changed homes. You aren't doing what you used to do. Got it. Understood. I can process that.
But what if it's more than that?
Change on the inside gets muffled by the noise of the change on the outside. So much so, that it's hard to realize when the inside is shifting on its axis–when something deeper changes.
Your values. Your priorities. Your standards. Your beliefs. They can change too. The compass of your heart will lead you differently as you grow.
I know this. I've always known this. But it's never made it any easier to process. Maybe you feel the same.
It's been sticking with me.
There's this quiet dissonance, something soft and intimate, knawing at the back of my brain.
"Have you changed? Is that what others think, too? Is that ok?"
The answer is yes— to all three.
And I'm OK with that.
I find the change inside myself to be warm and welcoming, not near as harsh as past changes have been. I don't feel the chilly disconnect of shifting into someone I'm not. I don't find myself buried under the weight of inauthenticity.
That's not what's bothering me. Not this time.
It's that I've never taken the time to pause, reflect, and mourn the bittersweet transitions of my past selves. I've charged through them, letting shattered pieces fly behind me in the rubble, forgetting to breathe. Forgetting that there is respect to be shared and acknowledged between me, and them.
---
If I stop for a moment to feel the difference, I can recognize the parts of myself that have changed.
Maybe some things have changed in you too.
Maybe you're also wondering if it's ok / right / what you really want.
Maybe you've been too wrapped up in the noise of the outside to process the growing pains on the inside.
Let's take a moment now, together, to listen.
How are you not the same person you once were? What inside of you has shifted or evolved?
Because for me, it's this:
---
1. My view on friendship and popularity changed.
For a long time, I measured love in quantity.
What can I say, I'm a data-nerd at heart. I've always been a big fan of big numbers.
More is always better, right?
More people at your party. More followers on social media. More friends to invite you to go stand in a loud bar where you can't hear each other speak.
Even from childhood, I always wanted to be voted into any role I could–from team captain to class office to homecoming court, I thought the numbers, the sheer volume of people circling my name on a ballot, meant I was wanted.
That's what it means to be loved, isn't it?
I don't think so, not anymore.
I'm still an extrovert to the utmost degree. I'll always love new people and spending time with others. I'll always be welcoming and energetic with big groups. I'll always seek some level of community and belonging, I think that's just human nature to some degree. That hasn't changed.
But the way I view friendship and popularity at its core has changed.
I want quality over quantity.
I realize that genuine time spent with others–sharing, connecting and being present, is more meaningful than chasing after circumstantial friendship or surface-level affection from the masses.
As I've gotten older, I realize I want something real. Something honest and intentional.
I want relationships with people who are going to love me as hard as I will love them.
I want people who will go to bat for me, who will hold my hand and push me forward in one sweeping motion. Who stand up for what they believe in even if it's not popular. Who seek to understand others–I mean really see them, not just stand beside them.
Life is too short not to seek out, cherish and cultivate meaningful connections.
That is, at its core, the true meaning of friendship and community.
---
2. I spend my time differently, and the way I actually want to.
Life is really just about the way you spend your time.
I've spent late nights on swanky rooftops in Manhattan sipping salty martinis. I've spent them in jam-packed Philly bars where a group of dudes starts the Eagles chant and the whole place erupts into mayhem with raised beers. I've spent them in random, bonfire-lit cornfields.
I've spent them on planes and in libraries and at the office busting my ass while someone vacuums around my desk and I say hello clutching my burnt coffee.
And what I've really learned is that there is no right way to spend your time, it's all about choices.
When I was younger, I was pretty focused on what the 'cool' thing was to do with your time. What's the most fun or most productive or most exciting, as defined by…the general population? I'm really not sure.
Needless to say that never worked.
Because what I actually like to do, has changed and shifted and evolved. And that's ok.
For example, I think somewhere along the way I started to lose my affinity for the loud, insanely crowded bar stacked with people—the one that somehow still felt empty.
Don't get me wrong, there are still occasions where a sea of unknown humans brings me anonymous and collective comfort, particularly if there's live music or goofy dancing involved. Sometimes I crave that feeling of surrender.
But overall? I'd take a campfire and close friends over a crowd of sweaty strangers spilling beer on me any day.
I don't feel guilty about that anymore. Or guilty for the nights I chose to go out dancing over staying in. The trips I turned down or the ones I went on that I probably couldn't afford. The cheesy, dorky times I've spent just having fun and enjoying myself. I don't feel guilty about any of it, because it's what I wanted.
It's ok to like what you like. It's also ok to say, ya know what, that's not for me.
We are all different, it doesn't make you less cool or less responsible or less fun, it just makes you, you.
Time is limited. Own yours, and don't worry about how that relates to others.
---
3. I'm more willing to walk away from relationships that no longer serve me.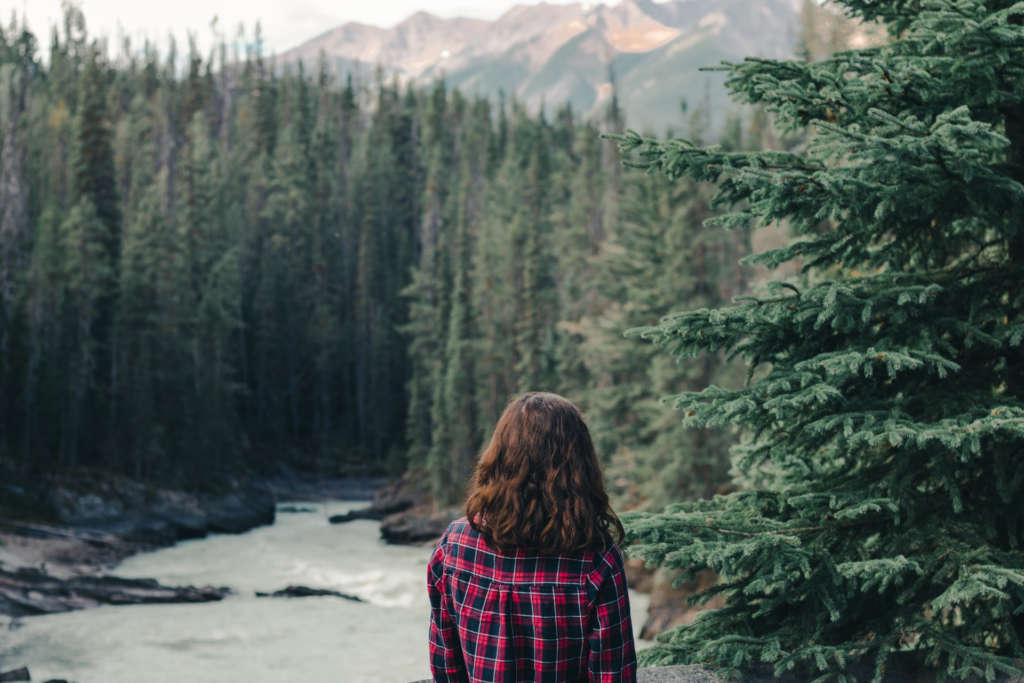 Loss has always hit close to home for me.
I don't want to lose anyone. It hurts me deep in my soul when I do.
That hasn't changed. I don't think it ever will.
But as I've grown, I find the woman standing before me knows better what she deserves from others. I realize she's stronger and has a deeper understanding of her worth than she once did.
It's not about being jaded or cold, but rather stronger and self-posessed. Aware.
I'm more willing to create distance or walk away completely when someone is hurting me or doesn't value me. There was a time when I'd have never done that. That's changed and for the better.
That's a change I hope for everyone.
---
4. I don't feel the need to prove myself as defined by others anymore.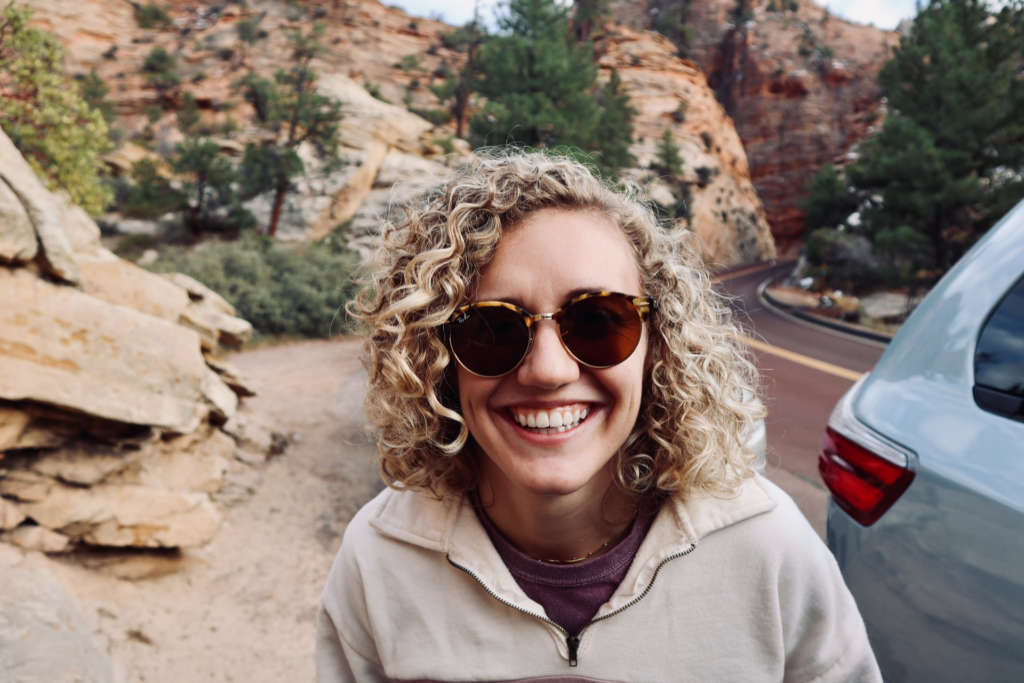 I used to experience this constant, relentless need to prove to others that I was worthy.
I needed to prove I was smart and talented. That I was a good person. That I could make it on my own. That I could do difficult things.
That I could be fearless and triumphant and fun.
That I was enough.
Maybe it's the time that's passed or the notches on my belt of life, but that addiction has slowly dissipated.
Here's an important lesson: It's doesn't really matter what you achieve, people are always going to judge your worthiness by their own set of standards.
Country folk thought my city life was stressful and uselessly expensive.
City folk thought the idea of country life was boring and slow.
I've lived a few places and met a lot of people, and it's really all the same.
Jersey people couldn't stand New York, Philly people couldn't stand Jersey, New York people couldn't stand anywhere else. And all of them had different standards and criticisms of the other group's way of life.
Seriously, it's an endless cycle that has me laughing out loud as I type this.
It's people. People will always be people.
Success and happiness are standards that need to be defined by YOU, and only you, and it's ok to change those definitions as you grow.
It's absolutely exhausting to try to satisfy someone ELSE's version of success.
I've learned that I know myself better than anyone else ever could.
I know what I need and when I need it. Deep down, I think I always have. I just didn't trust my judgment as much in the past as I do today.
Even now, I don't live in any of those places. I'm back in PA for the next year, working out of a home office and spending my weekends hanging out with my loved ones.
Last weekend, I carved pumpkins with my boyfriend, best friend, parents, cousin, and grandparents at the family cabin, did a corn maze and fed goats from my hand.
Then the next day, I gave a virtual presentation to over fifty people about six different industries in the financial sector. Crushed it, without changing out of my slippers, baby.
You get to define your life however you want! It doesn't have to make sense to anyone else. It doesn't have to fit in a box. It's your story to write.
It's all-too liberating to realize that, and see it alive and well in the way you live your life.
---
5. I want to be loved for who I am, not just what I can do.
This one hits so close to home for me and is a thread throughout so many of my past relationships–particularly of the romantic variety.
I remember I had a long-term boyfriend who was so consistent in his praise of me. He'd brag about me to people all the time– tell them about my achievements and aspirations, all the cool things I did and how talented I was. I loved it. It was like crack to me, a people-pleasing over-achiever, to hear my partner gush over how great I was to others. I remember thinking, "This is what it means to be loved."
It wasn't until much later, after the relationship unravelled, that I understood the deep problem with that dynamic.
It wasn't until much later, after I found myself in a healthy relationship, that I understood love is about so much more.
The praise was only ever focused on external achievement– what looked the most impressive. He liked that I was shiny and outgoing at parties, outstanding on paper– a hell of an addition to his resume of life.
He wasn't the only one. Many have seen me this way. And not exclusively to their fault, but to mine as well. It was easier, safer, to have people focused on evaluating my worth that way. It meant they didn't have to dive any deeper. It meant that they didn't have to see anything ugly. They could focus on the external, and I would be safe.
But that's not what it means to be loved, really loved, and appreciated for who you are.
That requires vulnerability and bravery. It requires a very intentional effort to be more. It requires you to live openly with all the parts of yourself that make you, you. The pain you've overcome. The mistakes you've made. The fears and doubts you live with. The will you have each day to press on, to be someone, to do something.
That's all worthy of love, too.
I see that now.
In my current relationship, I find that I'm cherished for different reasons. He tells me that he loves me for my kindness, generosity, strength and thoughtfulness. He values and encourages my creative work just as much as my professional achievements. He is sustained by nights alone at home in pajamas playing music or watching movies or just staying up all night talking. Ordering takeout and having heart-to-hearts. Having game nights with family and friends. Laughing on a road trip to a cabin weekend, just the two of us. Drinking coffee in bed. It's never been about flash or appearance with him.
It's always been something more–something real. I'd be lying if I said his presence in my life hasn't shifted my perspective on relationships in general. He constantly (and relentlessly because I still struggle to believe it) reminds me out-loud of something very important:
Real love is not meant to be earned by achievements.
It's not a grade point average or high-earning salary or gold trophy to be won. It's not social media followers or personal/professsional clout.
Love is based on the contents of your heart– the most impressive quality of all.
It's the kind of person you are when no one is watching.
It's the way you make others feel understood and heard.
It's the strength you show in times of struggle.
It's the sound of your voice when you first wake up in the morning, the songs you sing in the shower, the books you carry with you as you move from place to place.
Real love is the good stuff, the quiet, honest moments where someone else sees you, really sees you, and tells you that you are more than enough.
That all versions of you are beautiful.
That through time and space, your heart will always be beautiful to them.
---
Change is good–even change that comes from inside of you.
It can be scary and unfamiliar, but once you pause to reflect and name that change you may find you're evolving into the person you were meant to be, and building the relationships around you to mirror that same growth.
I've changed. I'm not the woman I was the last time I wrote an article about change. I'm not the woman I was the last time I lived in this little town. I'm not the woman I was last year.
And for that, I couldn't be more grateful.
It's a gift to grow.
Remember that, and again, remember that through time and space, all versions of you are beautiful.