Being a mom is a full-time job, that's for certain. So is being a stay-at-home-mom.
There are plenty of demands and expectations from you as a mother. Time, devotion and love. Resources, commitment and energy. Motherhood challenges you and changes you in all of the best ways.
But you're still you.
Your goals for personal and professional growth still exist after you become a mama. It isn't selfish to want more for yourself and your life– rather, it sets an example for your children (especially your daughters). It shows them to always aspire and inspire in life–to fight not just for those they love, but also for themselves. To push to learn, grow and thrive in all they do.
Many women today are working professionals and mothers at the same time–AKA real-life superheroes.
Many women also choose to take some time off from work to spend with their babies and young children—also superheroes.
It's also OK to do both. You can still get back in the professional or creative game, even if you'd been playing a different kind of game for a while at home with your family.
The first step to going back to work is usually training or education.
If you are planning to finish your education or renew your career with additional training, there are a few tips and steps to consider.
We've got you covered.
---
1. Pause, reflect and set your goals.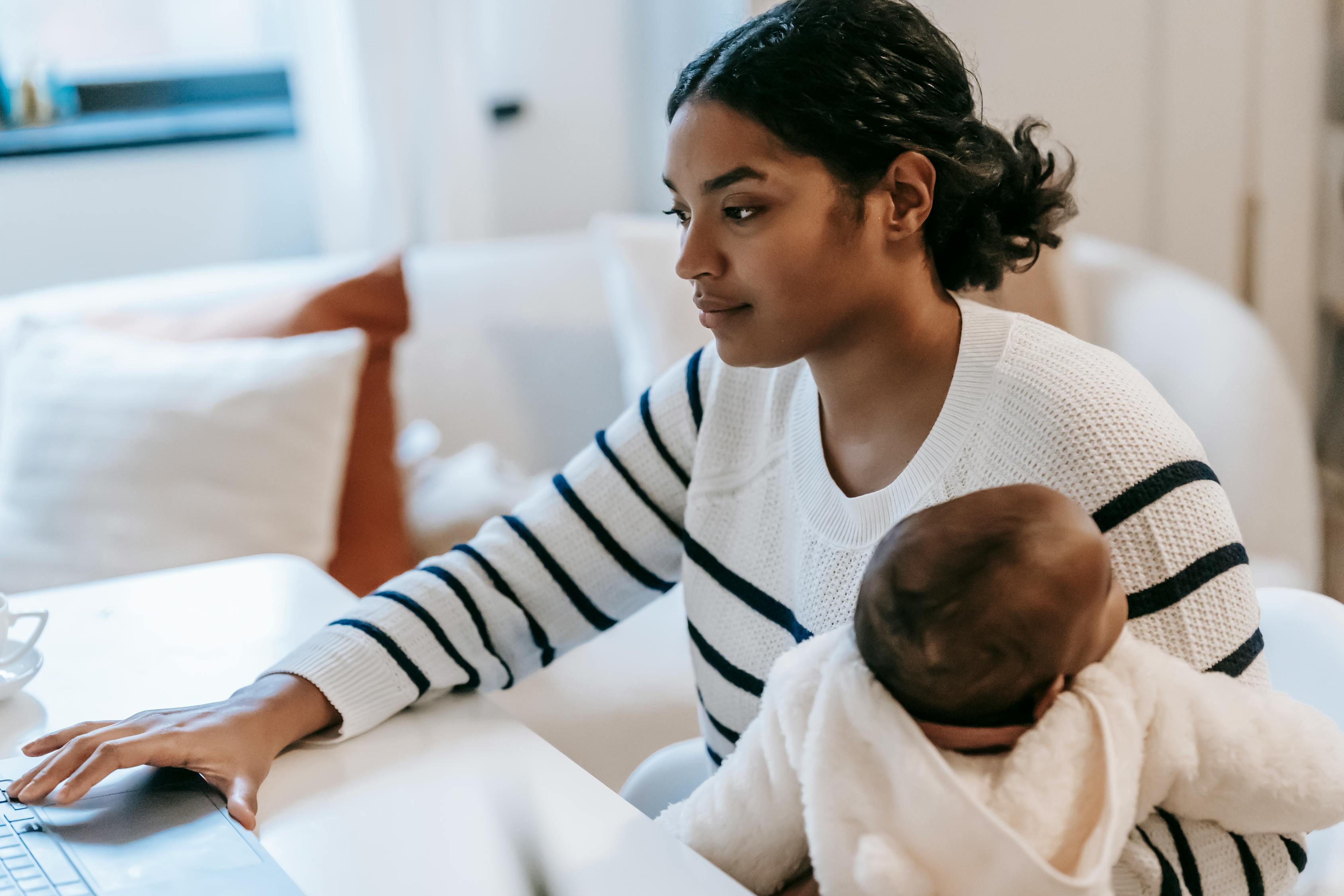 Before jumping into the process, it helps to pause and take a moment to understand what you ultimately want to achieve! You may already be thinking "Ok, I want to go back to school," but first answer the question, "Why?"
What do you want out of a new degree or career? A greater source of income? An opportunity to lead, learn, help people, be creative or use your skills? Think about the end game, and that helps outline the path to get there. 
It also keeps you moving towards a north star–a sense of direction you'll really need for late nights and juggling the life of a student again with the never-ending list of mama duties. Know what you're working for, and why.
Read more: Considering a Career Change? 7 Questions to Ask Yourself First
---
2. Collaborate with your partner.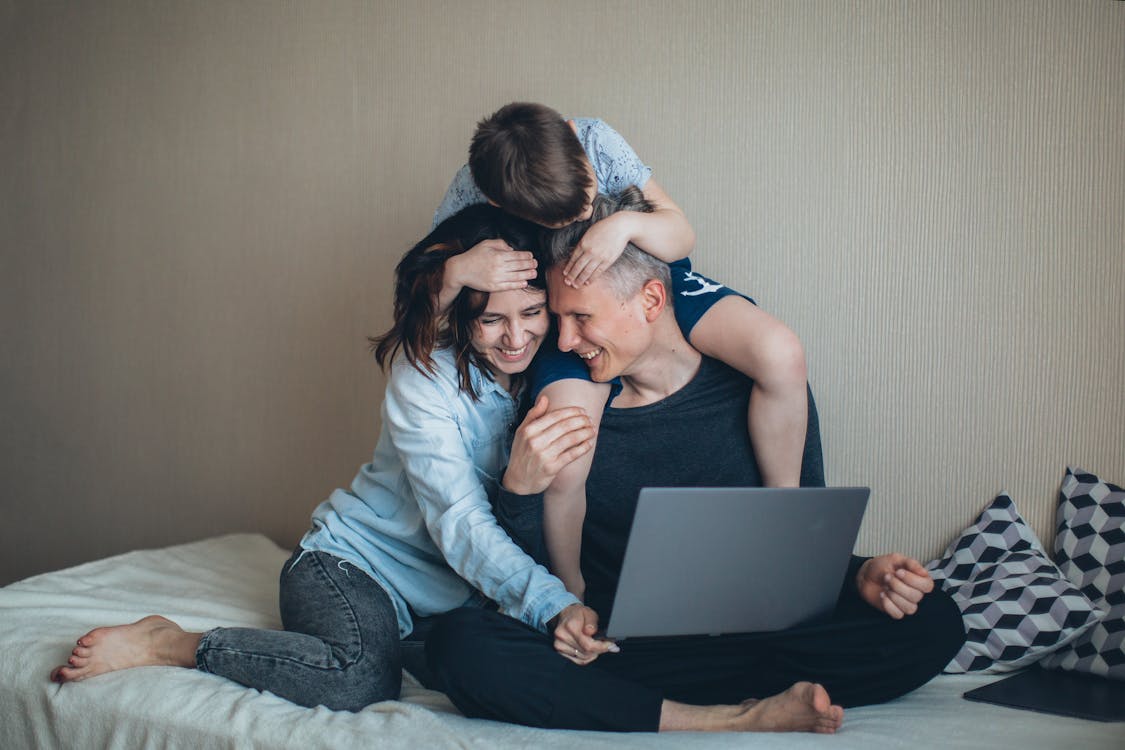 It seems self-explanatory, but having a conversation with your partner and loved ones is one of the first steps to feeling empowered and supported in any major decision. This is no different.
Having a good support system at home will offer you the freedom to manage the balance you'll need to go back to school or receive additional training for your career.
Lean on them. Discuss how you may have to divide up parental and home responsibilities to keep the wheels turning with the kids while you have dedicated time to focus on your education and professional goals. Outline expectations. Be clear in your communication.
You deserve support, and laying that foundation from the start is a great way to begin this journey.
Read more: Lack of Communication in a Relationship? Here's How to Fix it.
---
3. Outline the path you'll take and resources you'll need.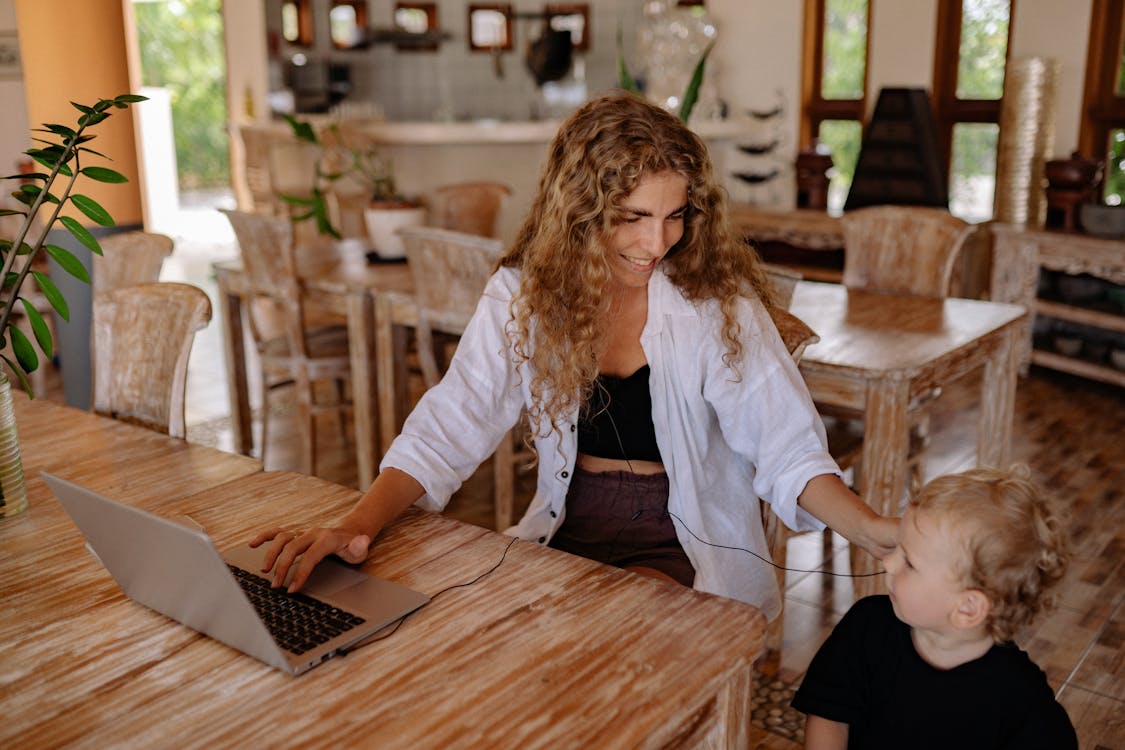 Now that you understand what goals you are working towards, what education is needed to achieve that? What kind of financial budget are you operating on?
Can you take courses online or somewhere nearby? Can you spread out your courses or even take an expedited approach?
Do you require a formal degree like an Associate's, Bachelor's or Master's degree? Or could some additional online classes or a non-traditional Bootcamp get you the skillset you require?
Whatever it is, consider the options. Compare costs. Look into grants, scholarships and funding.
Read more: 7 Scholarships and Grants for Working Moms
Figure out what kind of tools will get you where you're headed.
---
4. Investigate all education options, particularly online options.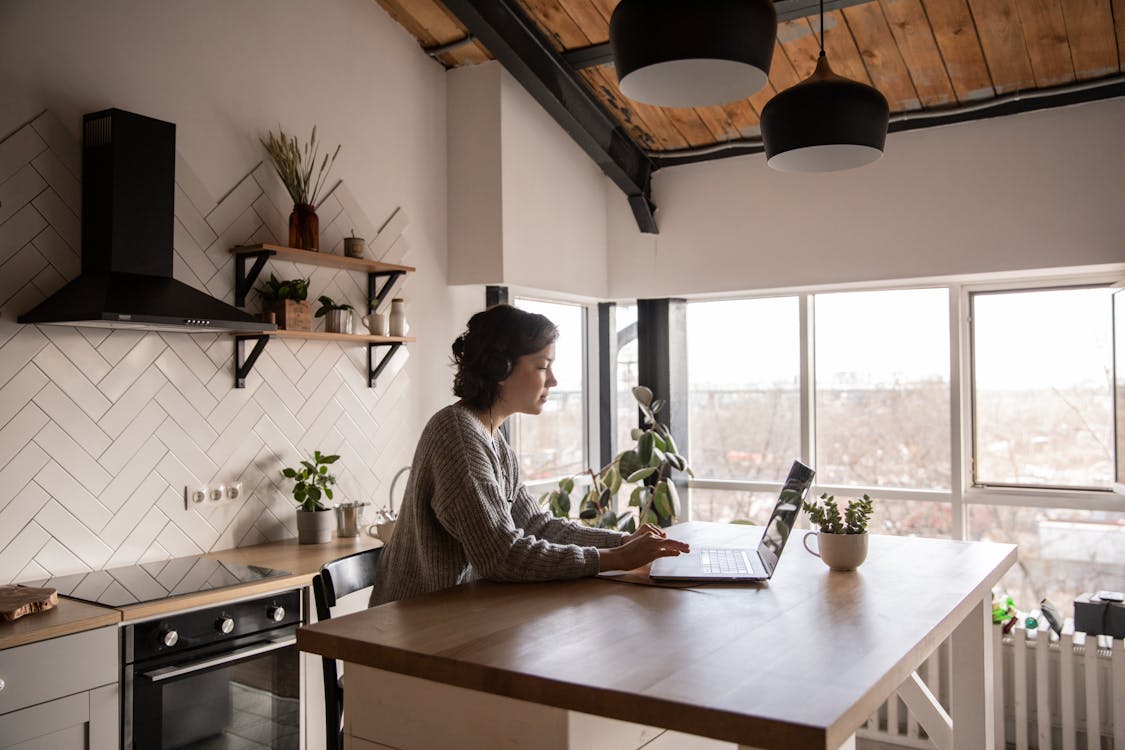 Let's face it–time is limited when you're a mom.
And when you want to make the most of the time you do have, online education programs can offer you very flexible and accomodating options. You can focus on taking classes online for your graduate degree or bachelor's degree without worrying about commute time. Classes can be at different times, like the evenings after the babies have gone to sleep, or even in some cases on demand.
It's all about research. Compare your options. Find the right fit.
---
5. Create a realistic schedule and transition into it.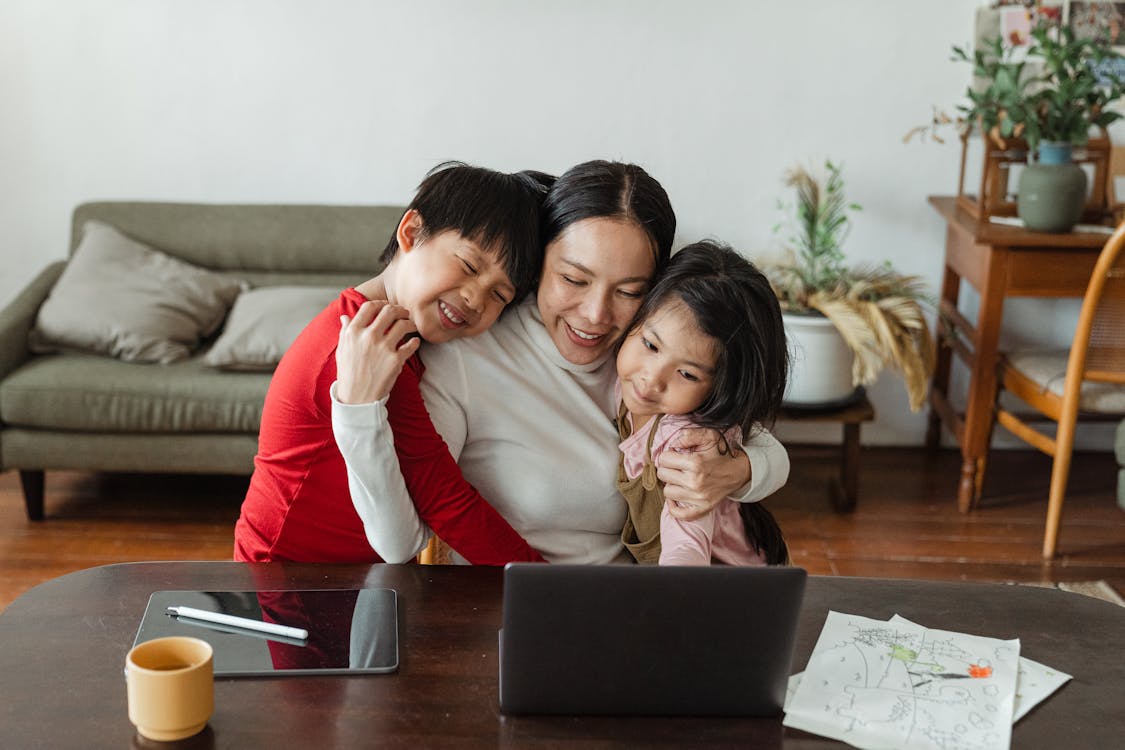 The juggle of parenthood and schooling will be tough but rewarding.
Time management is critical to feeling in control of both parts of your life.
At the end of the day, you have to commit to both pieces of yourself and carve out time for both of them.
Your schooling has to be a priority too! Including time for both classes and studying. You have to discipline yourself and focus on a routine that is realistic and practical.
You can gradually make minor changes to your daily schedule, like blocking off time at night for work, and that will help you to switch to your new schedule rather than making an abrupt shift in your lifestyle that can impact your sleep patterns and work conditions. Don't try to stretch hard and forgive yourself when you are unable to stick to the schedule on some days!
It's a process and you'll get there.
---
6. Block off a consistent time for studying and other classwork.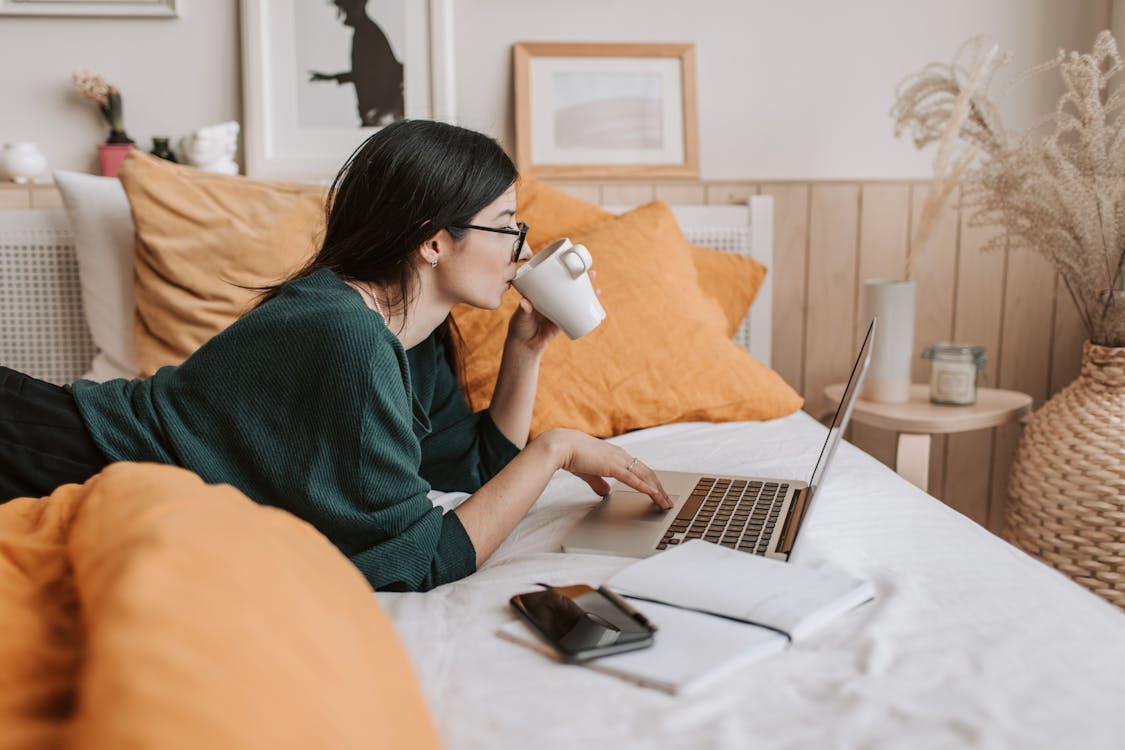 Baking in time for classes will be the easiest since it's an already scheduled commitment. It's the time you need for readings, exercises and studying that can easily fall to the waist side among all the daily craziness of raising little humans.
Committing to a certain time for this will help. Maybe it's naptime. Maybe it's when the kids are at school, swim practice or down for a nap. Whenever it is, make sure you commit yourself to that time. Going back to school is a big accomplishment, and it deserves enough time to make it worth it!
---
7. Create a dedicated space for yourself to work.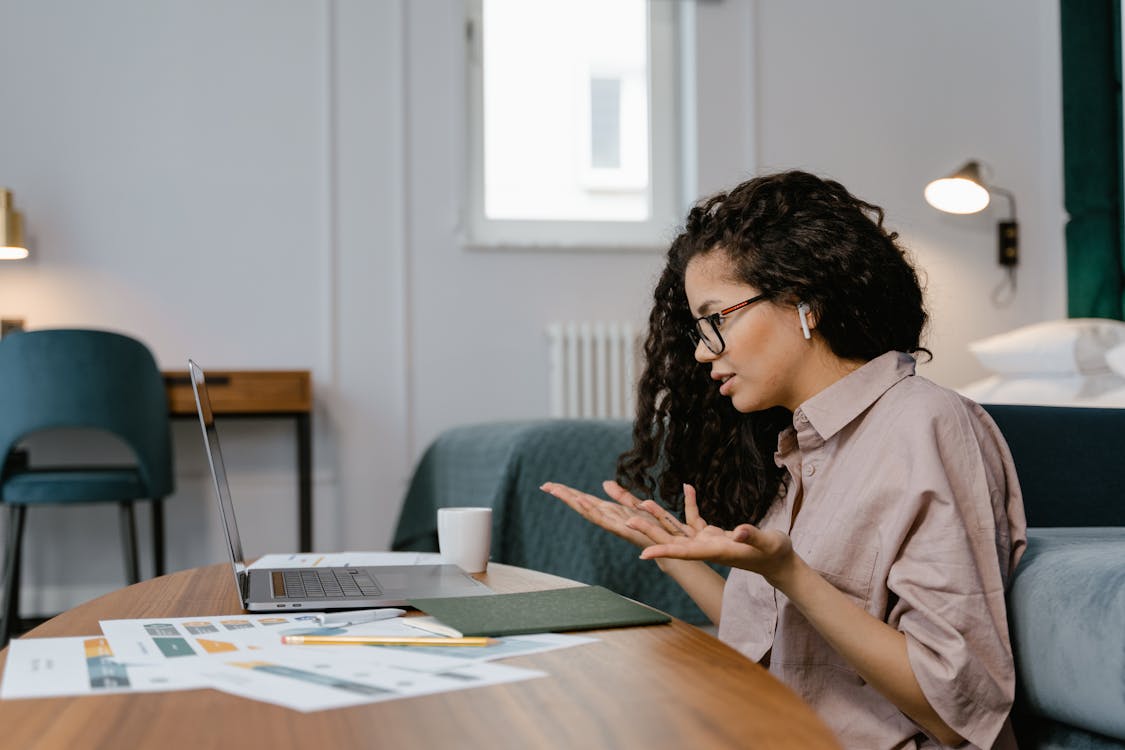 Finding a place in your home to tune into classes, study and read is so imortant.
You'll need somewhere you can concentrate and be present, not staring at the dishes you want to wash or toys you want to pick up or any other responsibility that could distract you from getting the most out of your classes. If you have a spare room (preferably with a door) that's even better!
A calm and dedicated workspace can really make all the difference when you're wearing multiple hats, and you deserve the space to focus on your work.
Read more: 20 Home Office Essentials for the Perfect Work-From-Home Space
---
8. Focus on your motivation and strength.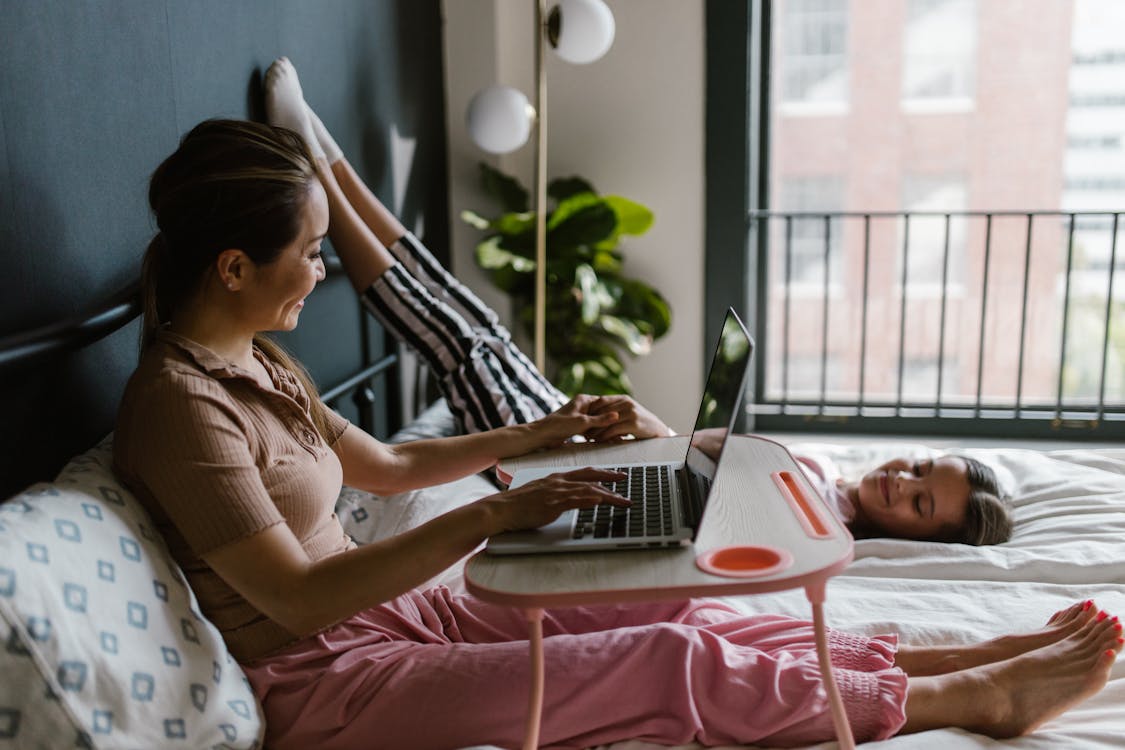 Being a mom-student is freaking tough. Even when you are doing everything right there will be days when you will feel low. That voice in your head will try to tell you that you can't do it.
But you can.
You're strong. You're brave.
You made a human being AND you're committed to making the best life possible for that human, for yourself and your family.
That's impressive and powerful.
Remind yourself of that when it gets hard. Focus on it. Center on it.
You will get there, and every step after will be more rewarding than the prior.
You've got this.