We all have at least one person in our life that is IMPOSSIBLE to shop for.
Maybe it's because they're unique. Maybe it's because they seem to already have everything you can think of. Maybe it's because they're particular with their taste.
Whatever the cause, this conundrum can cause so much stress, especially around the holidays when the pressure is on and the deadlines are looming.
But have no fear!
We have the list for you.
Complete with Amazon links to products you can buy on two-day shipping (just in case you read this article in a time crunch) you can find 20 amazing gifts for the tough to shop for. From unique to creative to downright practical– there's bound to be something on this list that your gift recipient does not have, but would LOVE.
Happy shopping 🛍️
---
1. Smart Water Bottle.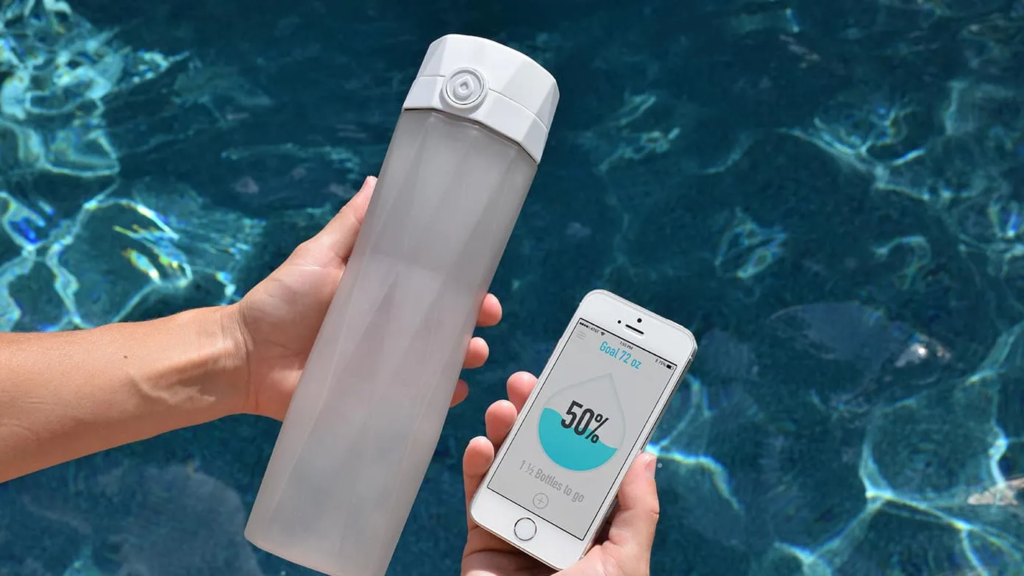 For the person who has everything BUT consistent hydration, this is the ideal gift.
The Hydrate Spark not only lights up to remind you to drink water throughout the day, but it also syncs up to your phone in a custom app that allows you to TRACK the amount you're drinking each day.
You can create goal, track progress and iPhone users can link it up with the Apple Health app with all ther fitness metrics.
It's perfect for the 'health nut' in your life, or just your busy loved one who needs a little extra H2O in their life.
Buy it here: https://amzn.to/3h4jTHE
---
2. Indoor S'mores Maker.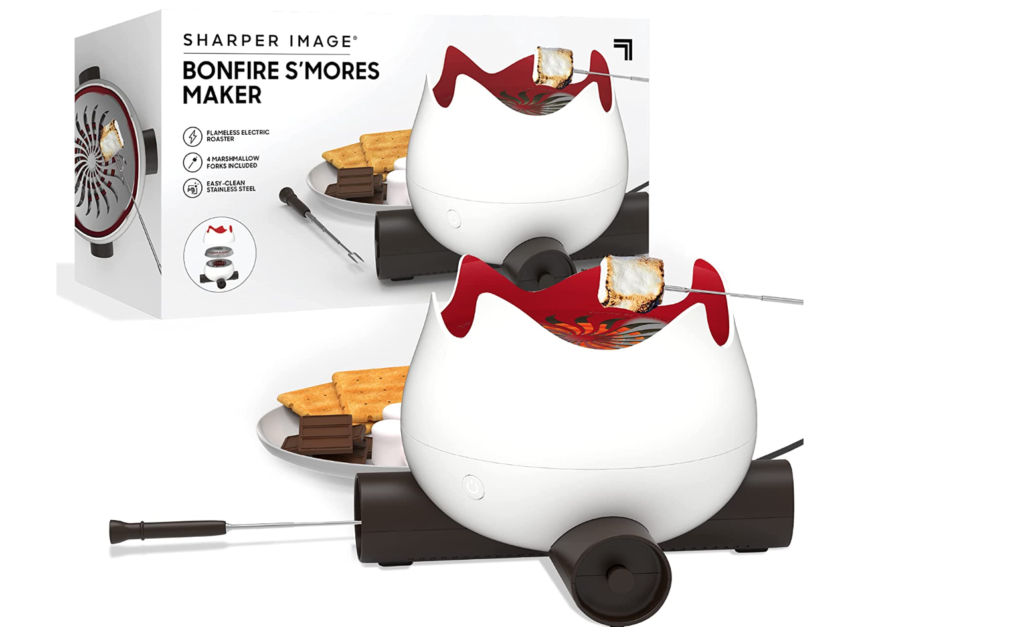 How FUN?!?
Capture the joy and nostalgia of s'mores without having to sit outside in the cold around burning wood. This s'mores maker is great for movie nights, hosting parties or just an after dinner snack.
And, we can guarantee that most people in your life don't have this bad boy just laying around, so you'll be sure to get them something new and unique.
Buy it here: https://amzn.to/3h4jTHE
---
3. Tile tracker.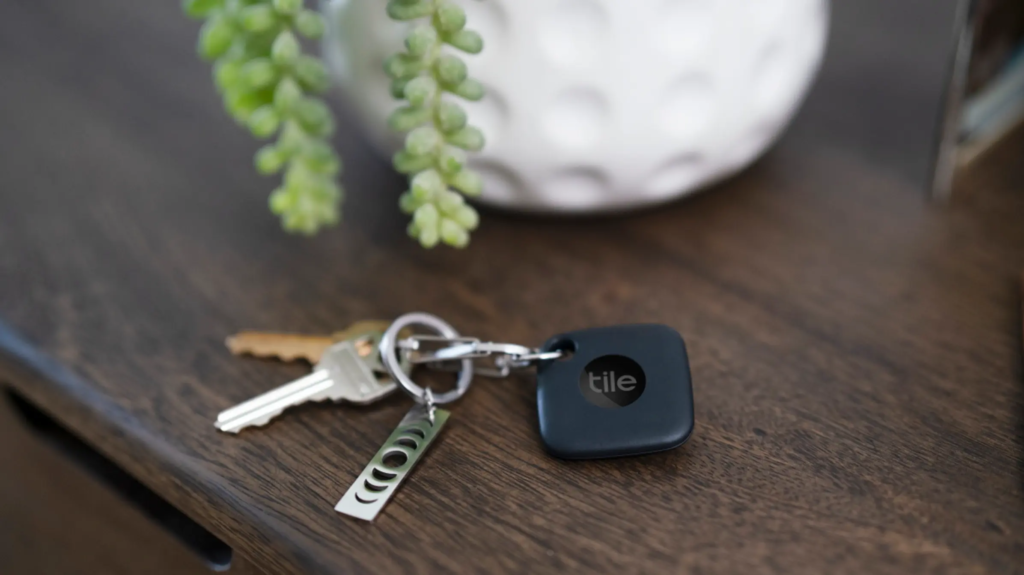 For the friend who has everthing, but also loses everything, Tile is the perfect gift.
You can easily sync the tracker with an app on your phone, and locate any item in an instant. Great for handbags, car keys and anything else commonly misplaced.
Buy it here: https://amzn.to/3BuFd0j
---
4. Portable charger.
Who among us has never found themselves out and about with a dead phone?!
Not only is this inconvienent, it's also dangerous. Our entire ecosystem of surival is rooted in our personal phones. From access to our credit cards to the ability to call an Uber to a GPS for getting where we need to go, we frankly, NEED our phones.
The iWalk is an awesome gift for any person. It's sleek, easy to bring with you and perfect for people always on the move. For the traveler, adventurer, or just forgetful friend, this is a great way to go.
Buy it here: https://amzn.to/3OUY2PH
---
5. Homemade ice cream machine.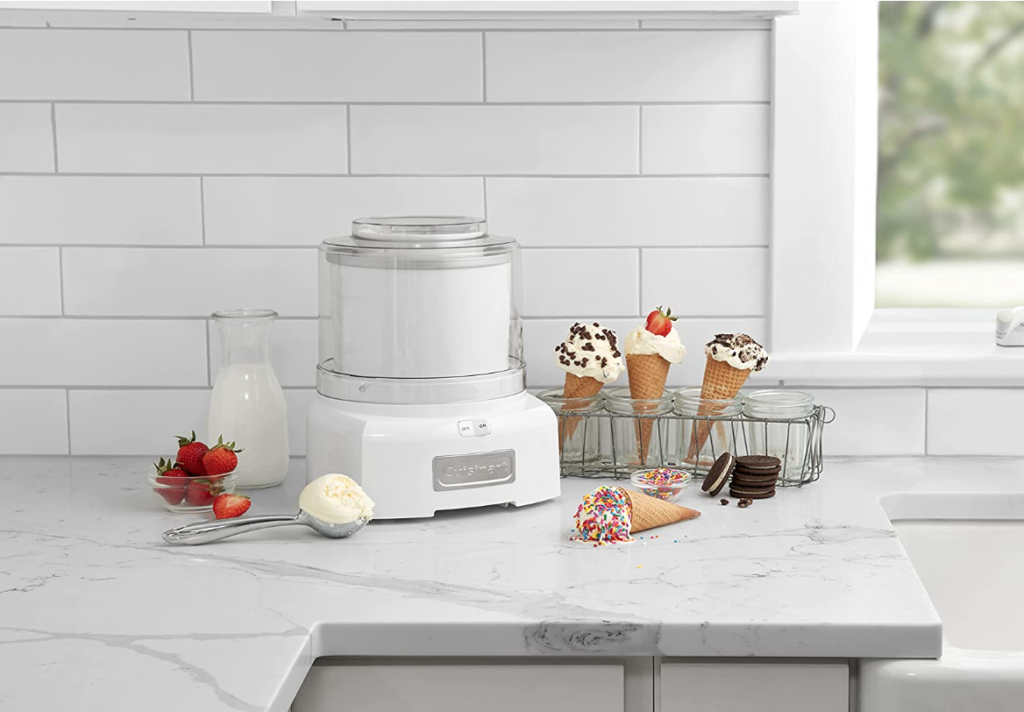 Ice cream is as universally loved as it gets, and this machine could NOT be easier to use. It also makes frozen yogurt and sorbet for a healthier alternative or for anyone who is dairy-free.
It's such a fun gift and something few people think of!
Buy it here: https://amzn.to/3B8RBCJ
---
6. Unique journals and notebooks.
We love a good journal, especially getting a fresh one right before the winter months begin. Journals are excellent for sparking creativity, planning and expression emotions and thoughts in a tangible way.
We create custom and unique journals right here at Her Track! And you can shop those below:
Buy them here: https://hertrack.com/product-category/journals-and-notebooks/
---
7. Waterproof, portable JBL speaker.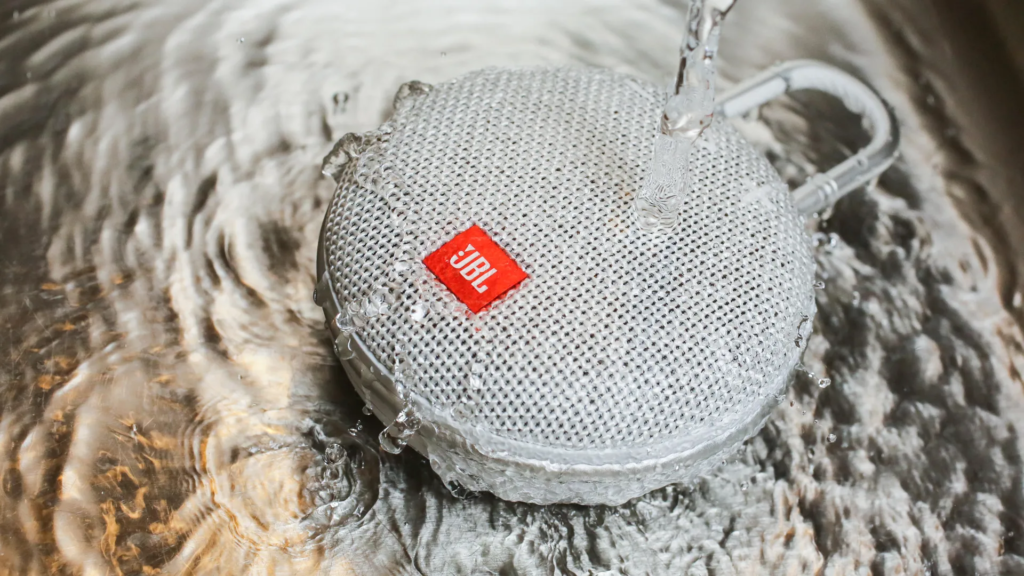 JBL has solidified itself as one of the top brands among speaker systems, particularly for their ability to make their speakers both portable and water proof.
This speaker is a great gift not just because of its sound quality but also its durability. This clip on is perfect for hiking, beach days and tossing on your bag to bring to any adventure or party. It's also under $50.00, so a win-win.
Buy it here: https://amzn.to/3FoTZb5
---
8. Barefoot Dreams Fuzzy Socks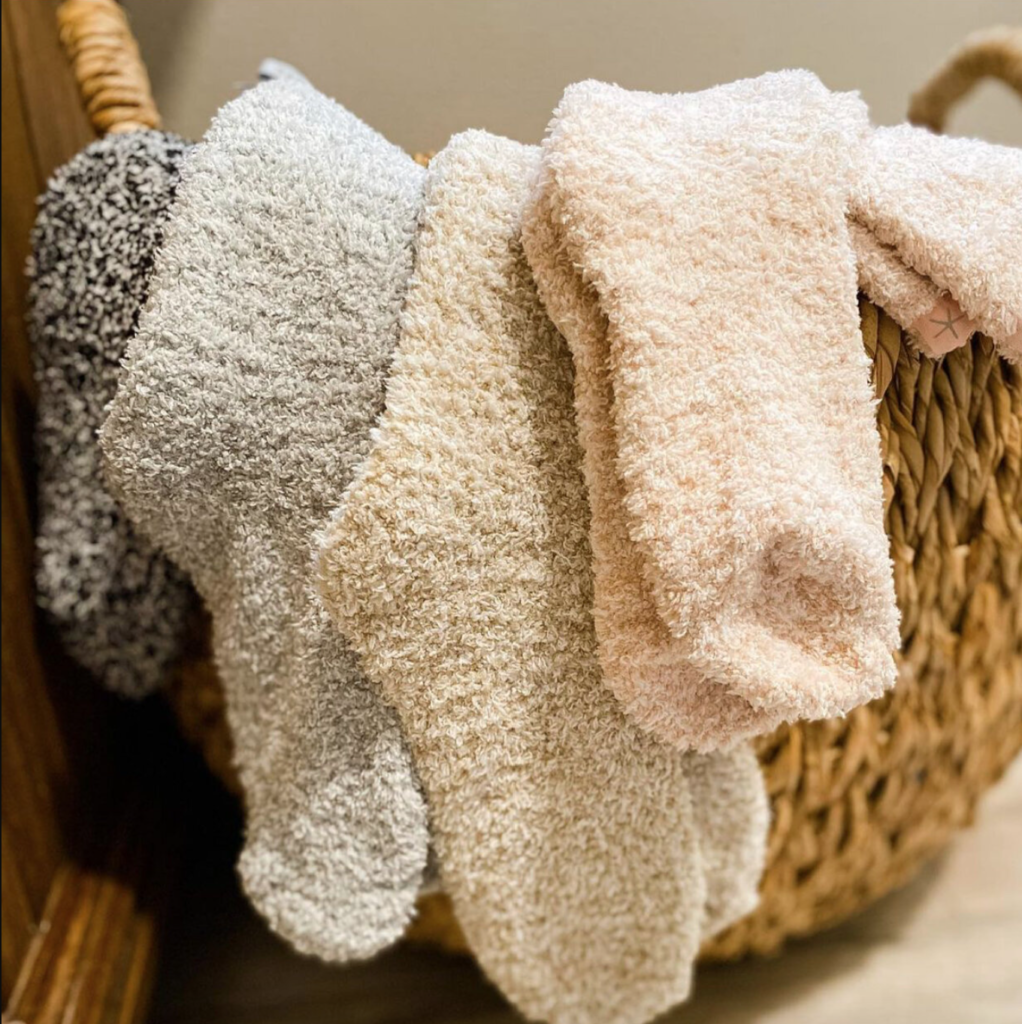 These are the fuzziest, softest socks of all time and we stand by that declaration.
These socks are LUXURY and a fabulous gift that anyone would love.
Buy them here: https://amzn.to/3BuFd0j
---
9. Glass Plants Bulb Terrarium.
For the green thumb in your life!
This Glass Plants Bulb Terrarium propagates your plant's babies in a stylish, bulb glass container with plenty of room for plant's roots. It's awesome that you can watch each of their growth condition in real time. This is great for a sunny windowsill in the kitchen.
Buy it here: https://amzn.to/3P1nUti
---
10. Portable steamer.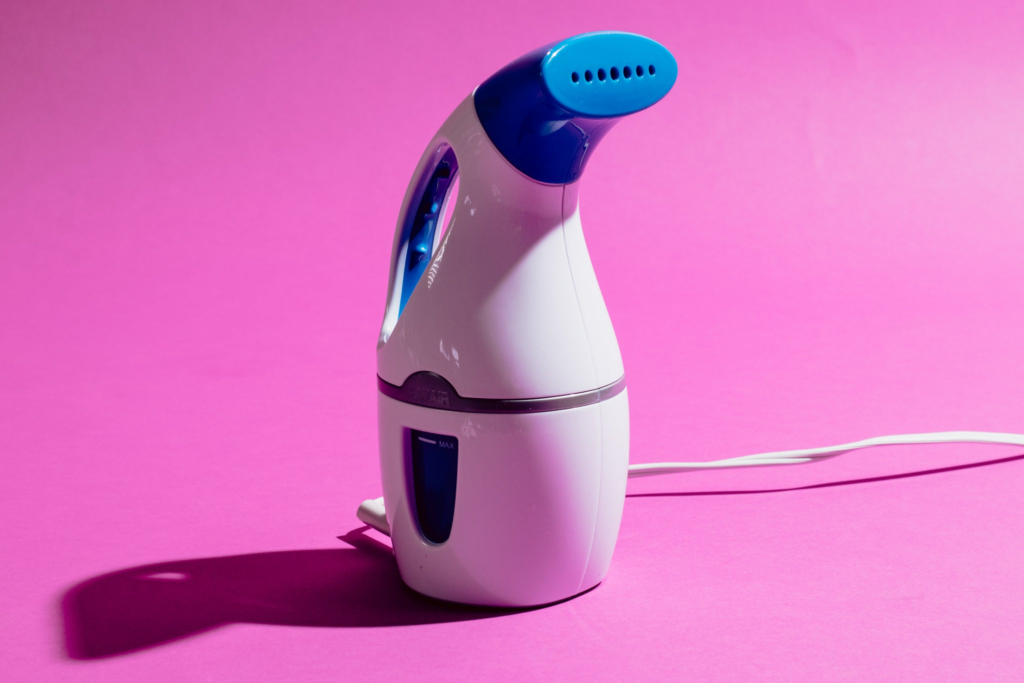 This is the most underrated travel gift around.
No matter how hard you try, clothing gets wrinkled in a suitcase. It just does. This portable steamer is perhaps not the ~sexiest~ holiday gift but it's unbelievably useful and effective!
Buy it here: https://amzn.to/3gYrdoo
---
11. Cricut Joy Machine.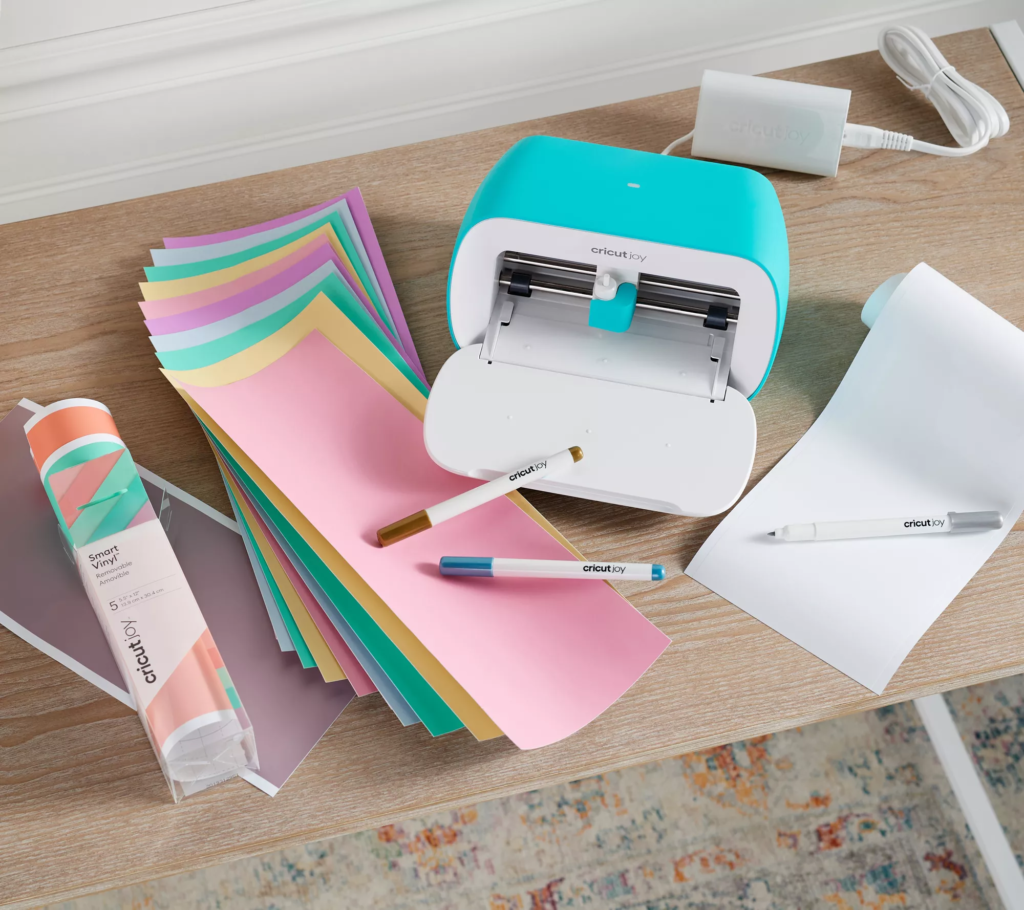 For the crafter, labeler and aspiring Etsy store owner in your life, the Cricut Joy Machine is the perfect gift. It's also great for anyone planning a wedding or helping with wedding planning.
With just a few clicks, create personalized and custom designs with their design app, and send them straight to the printer. Whether creating vinyl stickers, labels for office, kitchen or home, or giving a customizing birthday cards or banners, this little cutting & writing machine makes everything possible!
Buy it here: https://amzn.to/3VzEGSA
---
12. Sauna Blanket.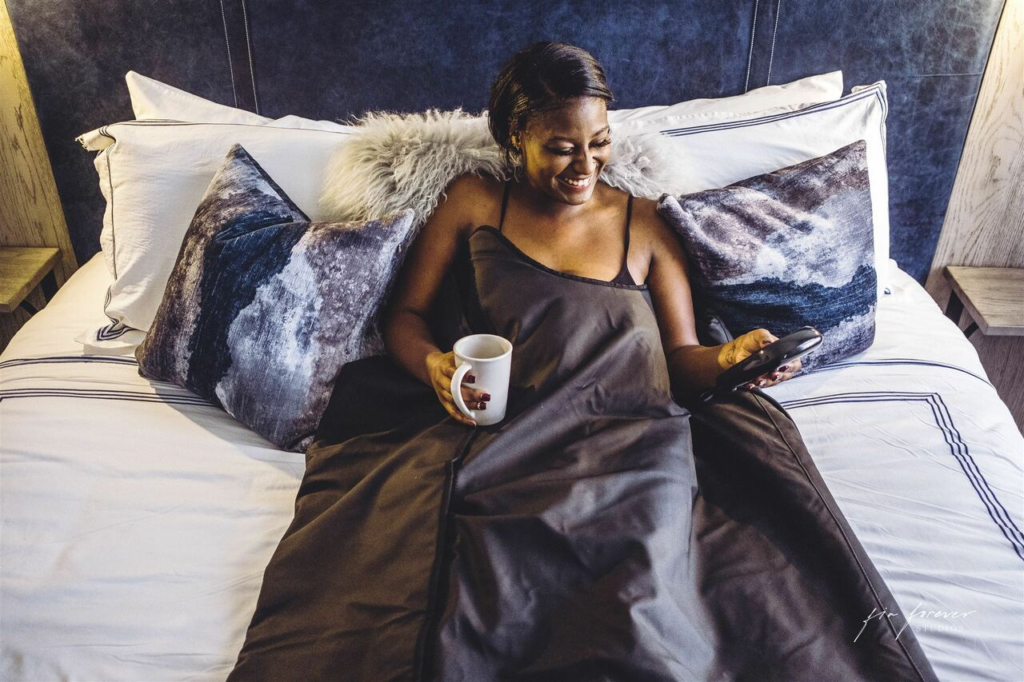 Think of a heated blanket, but BETTER.
OR think of a regular sauna, but without the weird smells and awkward social interactions.
The Sauna blanket releases far-infrared rays, which can speed up blood circulation and metabolism, help with pain relief, improve skin conditions, improve sleep, reduce fatigue, relieve joint pain/muscle cramps, relax muscles and detox.
Great for the friend who prioritizes health, relaxation and fitness.
Buy it here: https://amzn.to/3W8ekXV
---
13. iRobot Roomba.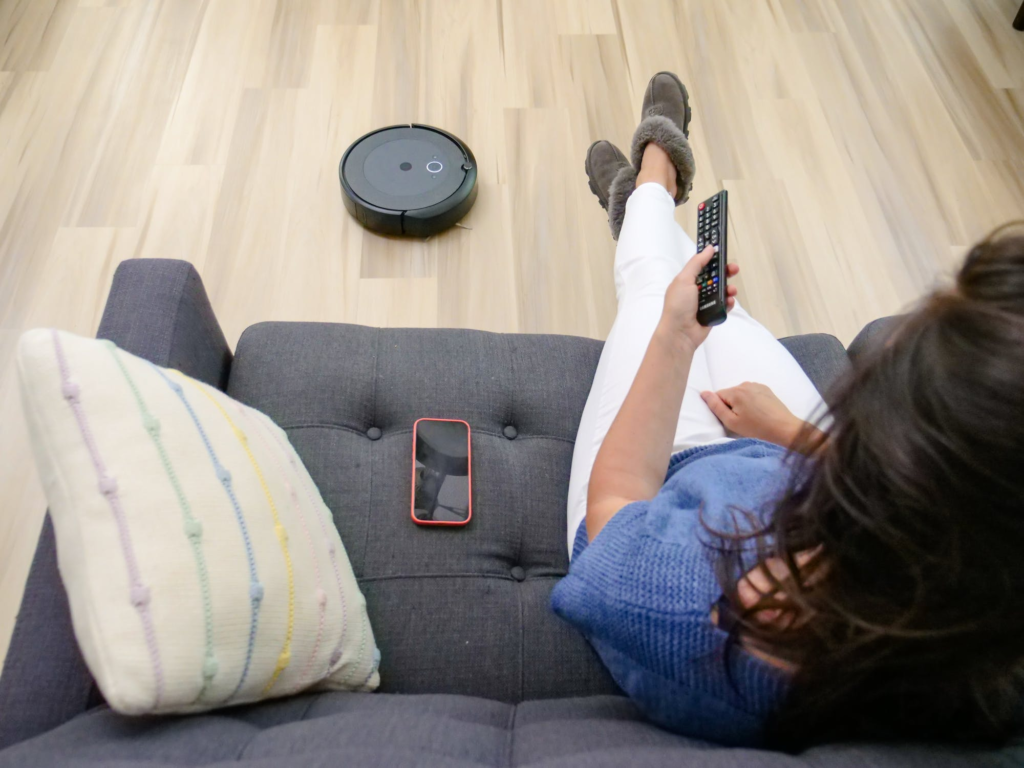 Give the gift of less cleaning with the iRobot Roomba!
These are excellent for anyone with short carpet or hard wood floors–especially if they also have pets or children. It self-charges and uses a personalized iOS to get smarter and smarter the more it cleans. It's also VERY quiet, and remote operated.
Buy it here: https://amzn.to/3VKZOos
---
14. Crockpot Electric Lunch Box & Portable Food Warmer.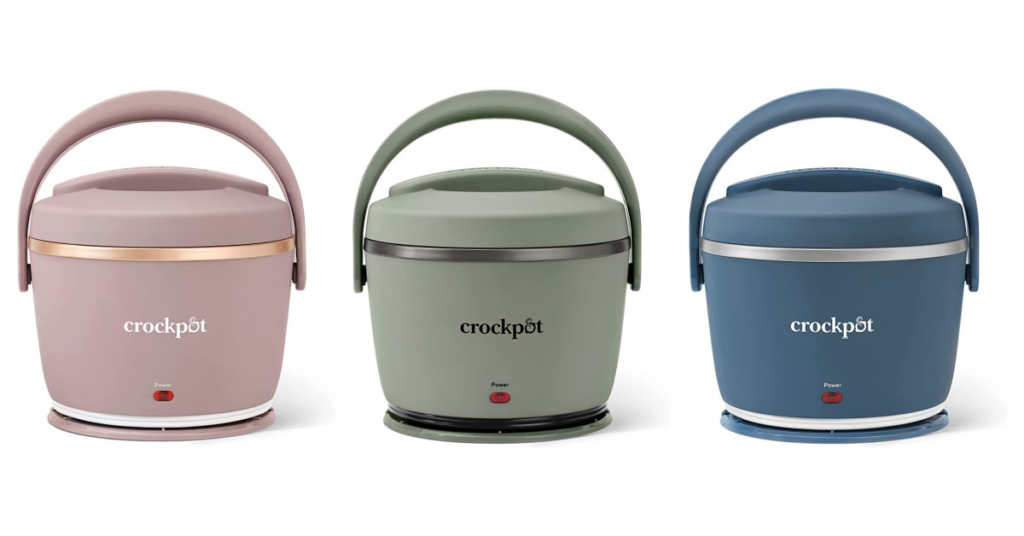 These portable crockpots are so cool and useful. Great for heating up lunch at work or even on the go. Some of the best reviews are from fans who take these on roadtrips, pull over at a rest stop and quickly heat up their tasty, homemade meal.
Sure beats gas station sandwiches!
Buy it here: https://amzn.to/3iDHCik
---
15. Fullstart Vegtable Chopper.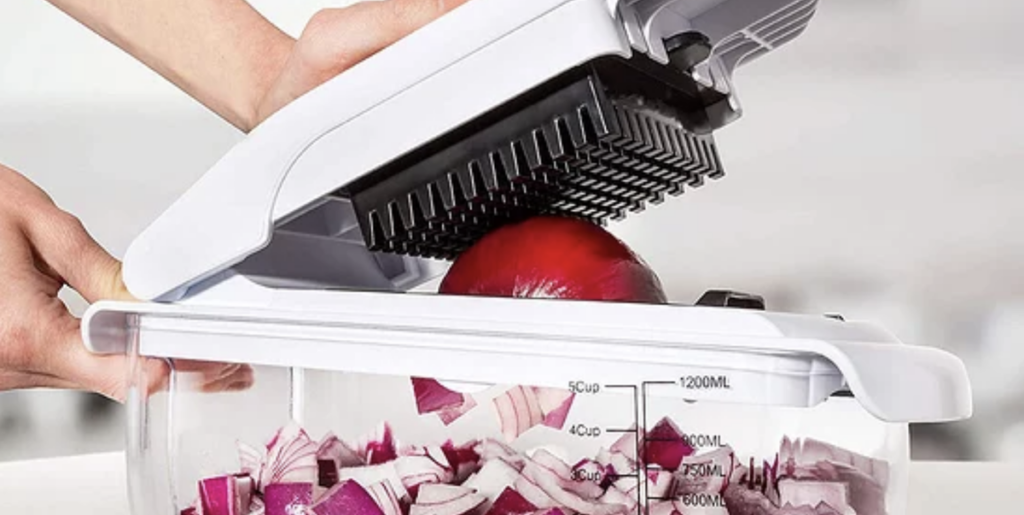 You've probably seen this viral vegtable chopper all over TikTok, because I sure have. And speaking from personal experience (being that I own one) it really is worth the hype!
It's easy to use, even easier to clean and shaves off so much prep time by doing all the chpping for you. If your "tough person to shop for" doesn't have one of these, it's an EASY win.
Buy it here: https://amzn.to/3B6nYlK
---
16. Charging station for Apple devices.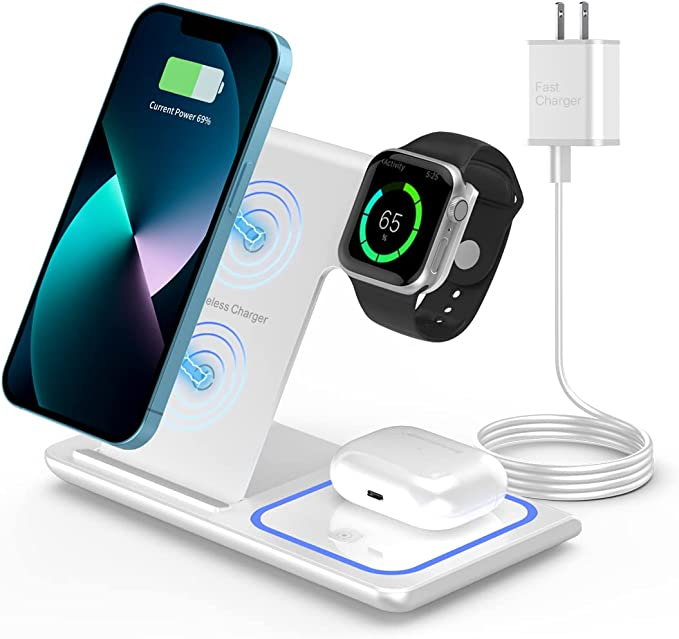 Having ONE central tool for charging all of your portable Apple products REALLY comes in handy.
I have one of these, and I even bring it with me when I travel. It's super convenient, sleak and easy to set up. This is a great gift for anyone in your life still carrying around three seperate chargers like this is the STONE age.
Buy it here: https://amzn.to/3UpKXio
---
17. Mug warmer.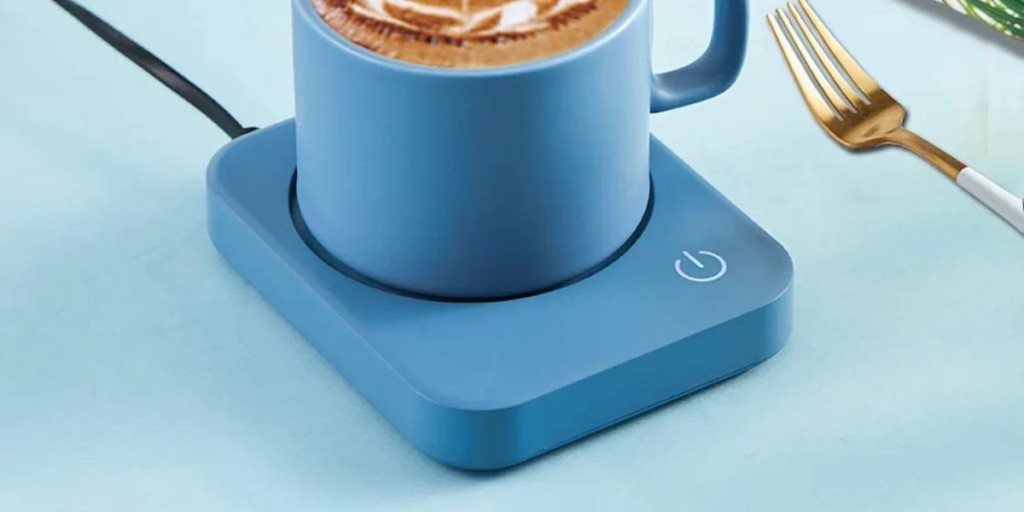 Keep coffee the perfect temperatue without raising a finger with this ANBANGLIN coffee mug warmer.
This is a LIFE SAVER and so practical for anyone with a home office. It comes in six different colors, automatically turns off if you stop using it and has a 12 month warranty.
Buy it here: https://amzn.to/3F1zFv8
---
18. Cocktail / Mocktail Kit.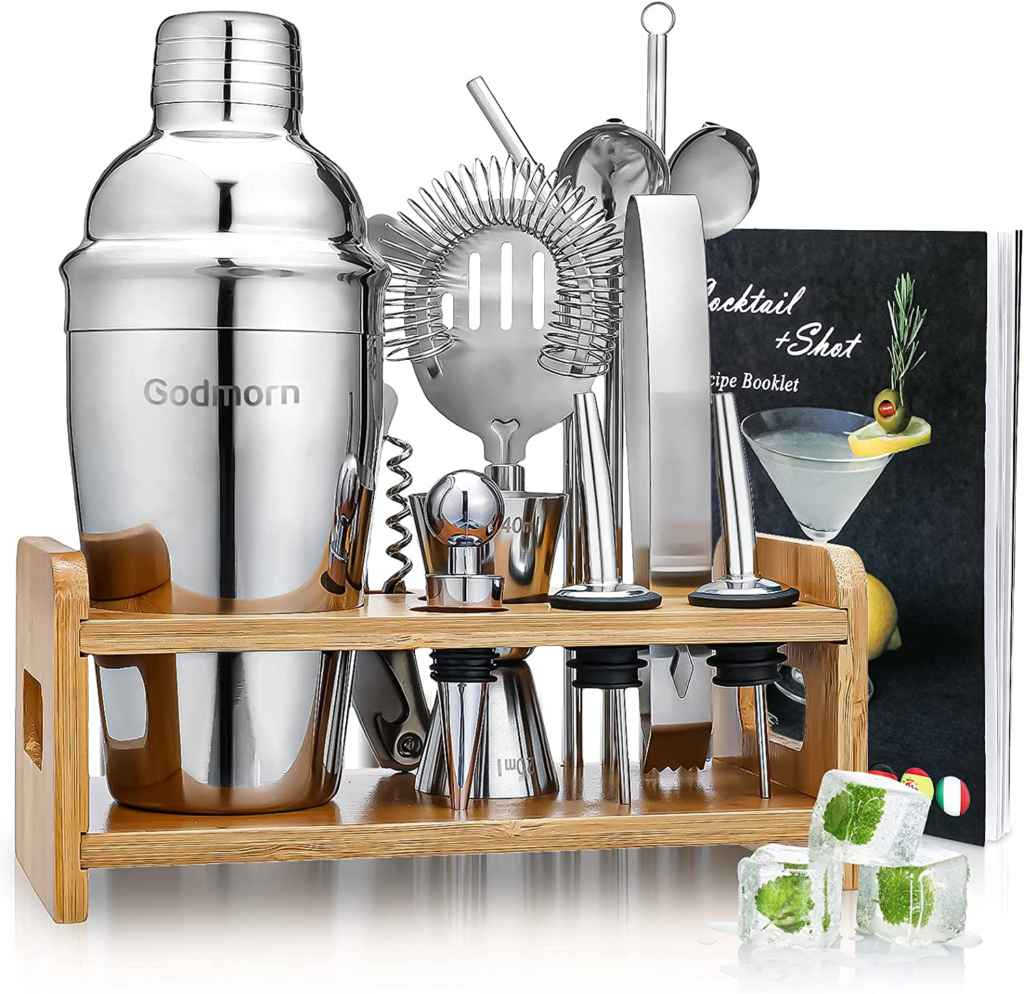 How FUN is this cocktail kit?
It comes with a cocktil shaker, recipe book, stand, stopper, opener and more.
This is great for any friend who is just starting to experiment with homemade cocktails and mocktails, and is a great addition to any wet bar.
Buy it here: https://amzn.to/3Fsabs9
---
19. LANEIGE Lip Sleeping Mask.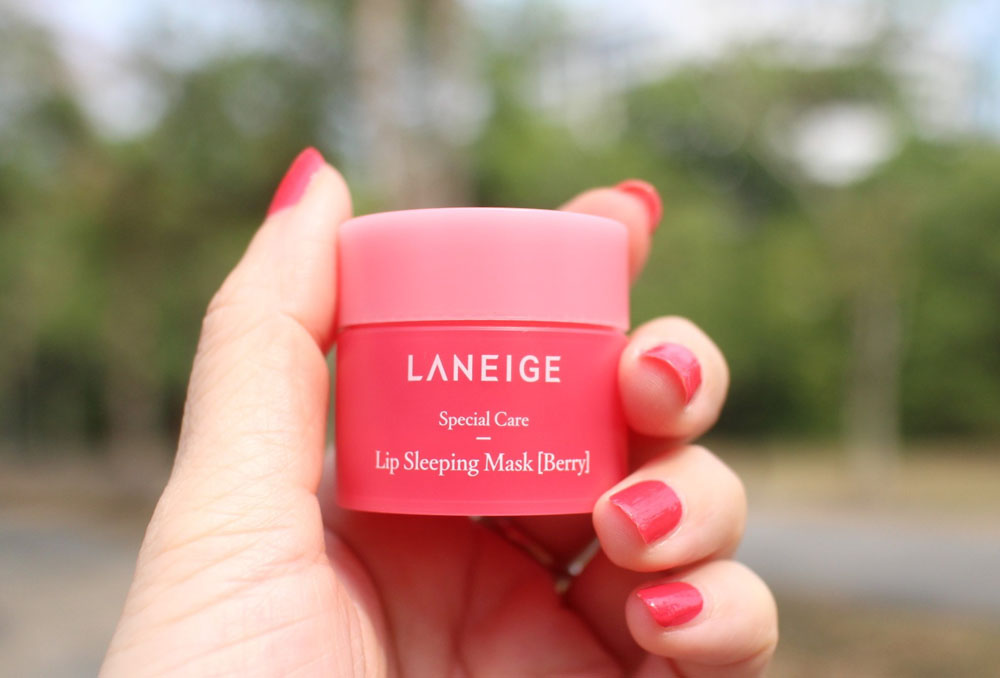 I know we put this in every gift guide we have ever made but that's just because we love it too much!
This is a great gift for someone who has everything. It is not only luxurious by effectively keeping your lips hydrated (especially in the winter months) and is a complete staple for ending your before-bed skin care routine.
Buy it here: https://amzn.to/3VMqaGK
---
20. Any of the gifts from the

Her Track Shop

!
We'd be remiss if we didn't call out the Her Track Shop as a great destination for unique gifts. We make creatively designed accessories, decor, apparel and more that are awesome gifts for the person in your life who is tough to buy for.
We even sell custom products if there is a specific design, idea or item you'd like to make special. Simply shoot us an email at support@hertrack.com and we can work with you to make the absolute perfect gift.
You can browse a few of our fun new gift options below! Or head to our shop at the link.
Buy them here: https://hertrack.com/shop/