For as long as I can remember, hockey has been a crucial part of my life.
My family has had season tickets to the New York Rangers since before I was born, and I have been attending games since I was in a baby carriage.
But, every time I talk to other hockey fans, especially men, I often feel the need to prove my knowledge. "Can you even name one player on the team?" is a question that is often followed when someone sees me in one of my t-shirts.
This isn't an isolated incident.
Women everywhere are criticized for enjoying sports, being a part of their fanbases, and even working for the industry. No matter what they do, women never know enough and are never good enough to fit in with male sports fanbases.
In 2014, The Guardian wrote an article about a tweet from Orlando's Major League Soccer Team, where they made a joke stating the only way women would go to matches is if their male significant other buys them a jersey. Insinuating that the only way these teams believe women would actually be interested in their 'male activities' is if they offer them clothes.
As a soccer fan myself, the thought that I have to prove that I'm not just watching a match for the nice attire or because a male partner is dragging me to the games is stressful and tiring.
In comparison, one of the most aggravating parts of being a female athletic fan is the constant accusations that they only enjoy said sports because they find the players attractive. For hockey, it's customarily wrapped up in the term 'puck bunny' which means a girl who only goes for players, usually for popularity or bragging rights. For football and baseball, the term is 'cleat chaser'.
Even women who work in the sports industry deal with inappropriate questions and comments about romantic relations with athletes!
It's often used very degradingly and to bring down female fans.
All of these accusations are tactics meant to diminish a genuine interest.
As though straight cis-men are entitled to particular interests, while women, nonbinary people and LGBTQ+ are not.
Women shouldn't have to prove themselves at every turn. We are allowed to enjoy sports, and that includes the attire or the attractiveness of male athletes.
How can we do better as a society of people? How can we shift, change, evolve, and grow into a world where no gender gets to gate-keep interest and fandom over sports?
---
1. Stand up for others.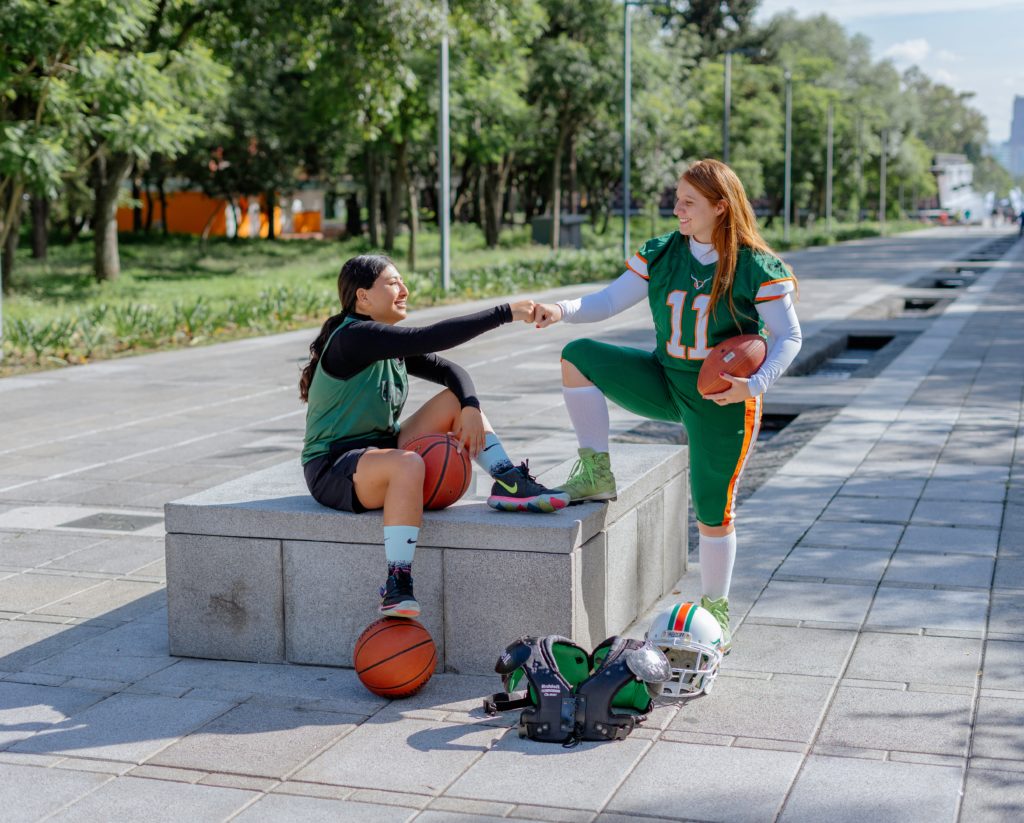 One of the first steps we can take to help destroy these stereotypes is to stand up for other women and groups that are under attack. There are many ways to do this, big and small.
If you see a woman being ridiculed or bothered online for being a fan, back her up! Start a separate conversation with her about a favorite player or mention how excited you are to 'attend a game with her'. Take her mind off the situation and help create a safer space for her to talk about her team. You can also start talking to the harassers, kindly questioning them about the subject. Not only will that help stop the attackers, but it will let her know she is not alone in this struggle.
It's not a fight we can win alone.
On a larger scale, you can request that your team has themed games like Pride Night. While it may seem performative, events like these help show that there's a safe space for the LGBTQ+ community in pro sports. 
Inclusion is always important. It's even important in sports on a small scale. Make everyone feels welcome on your adult soccer league. Include everyone when you're thinking of planning a flag football day.
Gatekeeping at any level is the problem, and you have the power to be the solution, and to start shifting the norm.
---
2. Help build up women's sports.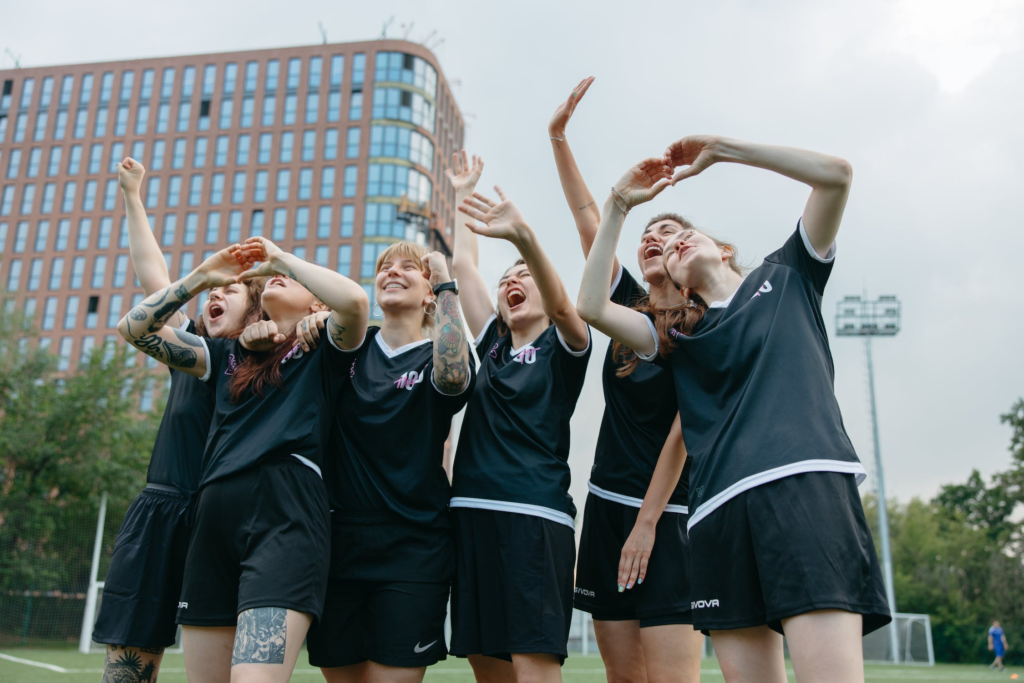 One of the best ways to help support women who enjoy sports is to support women who play sports! Professional women's sports are on the rise but are still not treated equally to men, and they need more viewership, more pay, and more support.
So when you are turning on the television to watch basketball, maybe give the WNBA a shot. By supporting these athletes, you are making it clear that women deserve a space in professional sports, whether it be on the court or in the stands.
According to ESPN, the NCAA Women's Basketball championship had over 4 million viewers, making it the most-watched college basketball game ever. By supporting these female athletes, we are proving that women's sports should be invested in and that they are just as entertaining and talented.
It's also important to support professional women athletes in their battles. For example, women who play beach volleyball are forced to wear uncomfortable bikinis, which are extremely revealing. When the Norwegian team attempted to stop this, they were fined. It's crucial to our fight to support athletes that are challenging the norms like this.
Fighting back really does work.
Despite the US Women's National Soccer team being one of the best in the world and bringing in more revenue than the men's team, they were still extremely underpaid until recently. In 2016, with support from their fans, members of the women's team filed a complaint with the Equal Employment Opportunity Commission and, in 2019, sued the US Soccer Federation for unfair gender discrimination. With continuous support and protest from their fans, they were able to win the suit, guaranteeing them equal pay and $24 million in back pay.
This is what is possible when underrepresented groups take charge and build each other up.
---
3. Shop for sports apparel from women's or LGBTQIA+-owned shops.

It may seem simple, but just buying from groups that need support can make a difference. There are so many creative and fun sports apparel made by women or LGBTQIA+ – owned shops. Some of my personal favorites are JasperAndSoph, KandKCollaborative, Stadiumgirls21, and RariTeesbyKEO on Etsy. 
By buying your merchandise from places like these, you are making it clear that they have a place in the sports world.
Not to mention it's cuter than what they sell at the stadiums!
---
4. Follow other women who are working to make a change in the sports industry: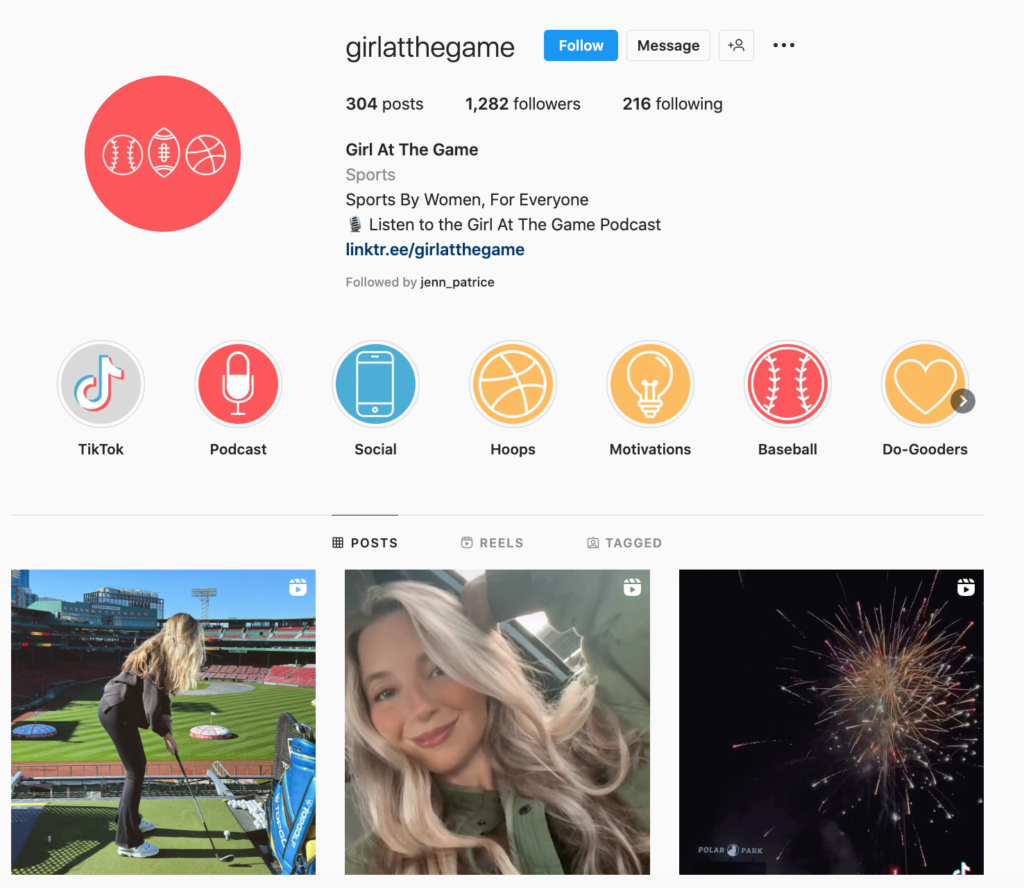 Gabrielle Starr: girlatthegame.com, biz instagram and personal instagram, tiktok: @girlatthegame, podcast, twitter:@girlatthegame @gfstarr1
Megan Reyes: instagram, meganareyes.com, podcast, twitter: megreyes_
Jahaan Blake: instagram, podcast, jahaanblake.com
Ashley Ward: instagram, Forbes award, tiktok: @ashlaward
Maria Marino: instagram, maria-marino.com, twitter: mariacmarino
---
5. Break down systemic barriers.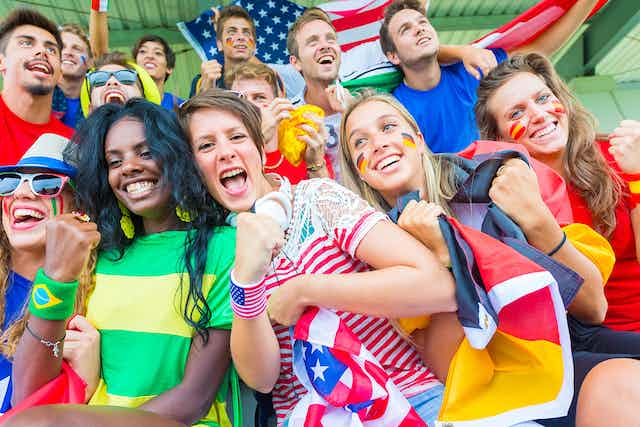 One of the biggest issues within sports is the systemic barriers that have been put in place to prevent women from entering these spaces. In some countries like Iran, women were unable to enter sports arenas until recent years.
While this rule has been thankfully demolished in Iran, there are still many countries that follow the age-old tradition of banning women from these facilities, therefore preventing them from being sports fans.
While this is thankfully not an issue in the United States, the only way we can lift ourselves is by building everyone up. Protesting and supporting women across the globe who are fighting for their rights is crucial to our fight here. Sports belong in women's lives everywhere. 
---
Sometimes, I want to give up. I want to hide my sweatshirt and coffee mugs and pretend I know nothing about hockey, so I could stop being ridiculed.
But then I remember the little seven-year-old girl whose dream was to ride on the Zamboni and be on the big screen at Madison Square Garden.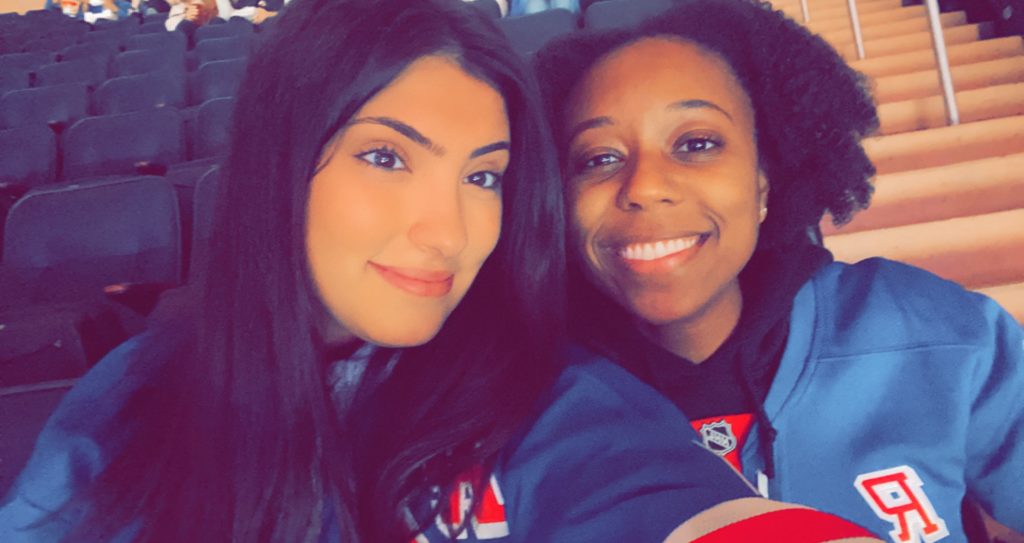 I remember the 12-year-old who dreamed of attending a Stanley Cup finals game and watching her team win. I remember the 21-year-old who loves to talk about the New York Rangers and wouldn't give up that connection to her family for anything.
I refuse to let anyone gatekeep such an essential aspect of my life. We can make sports fandoms safer for women, nonbinary people, and LGBTQIA+.