Be nice. Be easygoing. Be thankful. Be low-maintenance. Be sweet.
ALL THE TIME… even if you're exhausted, frustrated and sad.
Follow the rules.
Cover up.
Quiet down.
Be good.
---
This is the mental belief that I grew up with and that many women still wrestle with today.
The Good Girl complex (also known as Good Girl Syndrome) has a domino effect of personal shame and anxiety for so many women– hindering perception of identity, individuality, sexuality, body image and much more.
It's the idea that certain behaviors, personality traits, decisions and life choices make you a "good girl," the woman you're supposed to be, or that society wants you to be in order to prove your value and worth.
Personally, it's disoriented and fragmented my connections with others and worse yet, with myself.
I believed for so long that people disliked complexity in women and therefore in me– that we belonged in boxes. That we're all one or the other. The wild child or the goodie two shoes. The "bad girl" you hook up with or the "good girl" you take home to mom. The party girl or the 'nice' girl. We have to be one or the other, and we can never be both.
It wasn't until later that I learned how wrong that really is, and how much the belief itself was harming me. Maybe you see it alive and well in yourself too.
If you do, you're not alone.
---
The complex grows when girls are raised to be full of shame. It tells them they're 'too much' and that is not enough.
I grew up Catholic, and the church can drill shame into people's heads, especially young girls, for behaving "out of line."
As a child, I was sort of the human equivalent to Wednesday Adams. I was witty and sarcastic with some of the teachers and sisters/nuns (still don't understand the difference) at school. I loved keeping them on their toes because of how stern they were. I remember overhearing one of the sisters shaming Britney Spears (who I was, and still am, an avid fan of), so I went up to the sister and said, "Doesn't God say you shouldn't judge?"
I was scolded by the sister and told never to talk like that again.
This led to the teachers and sisters at my school having some "conversations" with my mother about being too bossy and sarcastic for a girl.
I was seven.
Over time, vast amounts of shame were put into my head. Stories about good and bad women in the Bible were drilled into our brains. Plus going to reconciliation and being told I should ask for forgiveness for being "too aggressive" for a girl.
I lost sight of how to defend myself or develop my own ideas and thoughts.
This experience is unfortunately not uncommon or endemic to those women raised in the church.
It's everywhere– the false pursuit of the ideal woman, as are the forces trying to suppress who you are and make you small.
It dangles guilt and shame above your head and convinces you that unless you do what's expected of you, you are not worthy.
I personally felt like I was constantly walking a tightrope of trying to understand what I could or could not be as a woman.
I thought that if I wasn't portraying the good/sweet girl, then I was surely on my way to failure in life, to not being respected by people and certainly wasn't going to have a place in Heaven.
I have to be always polite and never upset. I have to be inoffensive and well-mannered all the time. There is no room for frustration, no room for mistakes or setting boundaries.
I guess I viewed it as my soul's duty to present myself in this way, and that left room for a lot of suppression and straight-up confusion.
---
The complex says: If you aren't kind and positive, you aren't worthy as a woman. Then you lose yourself in the process.
Because of this now deeply ingrained need to fill a role, it felt like I was living life in 3rd person.
The constant presentation of being sweet, bubbly and inoffensive led to a lot of people-pleasing. I felt at service to others all the time because that's what I HAD to do as a woman.
I had no idea how I was truly feeling or what I truly wanted. I was a master at going through the motions without any intention or liveliness behind it. The only two real emotions I ever truly knew were resentment and anger… toward myself or people who I felt knew this part of me and used or exploited it.
Anytime I was hurt, angry, sad, jealous or annoyed, I repressed it.
A strong sense of guilt would come over because I thought those emotions were illegal. I felt shame any time I set boundaries or stood up for myself.
It was a tug of war in my mind and heart to get back to the "stable" ground of presenting as this "good girl." At the same time, I liked being there for people and helping them out. Kindness is such a blissful feeling, right?
But I've realized there is a massive difference between genuine acts of kindness and feeling like you have a social obligation to be nice. One allows you to feel connected with people, the other makes you feel like a powerless robot.
Negative emotion wasn't allowed with this persona, but it was still there. Emotions didn't flow easily nor were they normalized, there was "right" and "wrong."
All I knew was that I was horrified to express anything other than pleasantness. I didn't like the idea of being labeled a bitch or too aggressive again.
So I became someone inauthentic, in pursuit of a status that doesn't exist.
No one can be happy and kind all the time without going a little insane themselves. We are human beings. We get exhausted and infuriated and devastated.
Men AND women.
Society just has a lot more tolerance for moody men than it does for women and their emotions.
But that's BS. Women can and do have big, valid, important feelings. How you feel matters and it doesn't have to be pretty or nice or even-tempered.
Feel.
Repression of emotions is just one more way this complex and stigma tries to keep us small.
And there are more.
---
The complex magnifies the belief that expression of female sexuality cheapens ones value–or at the very least defines it.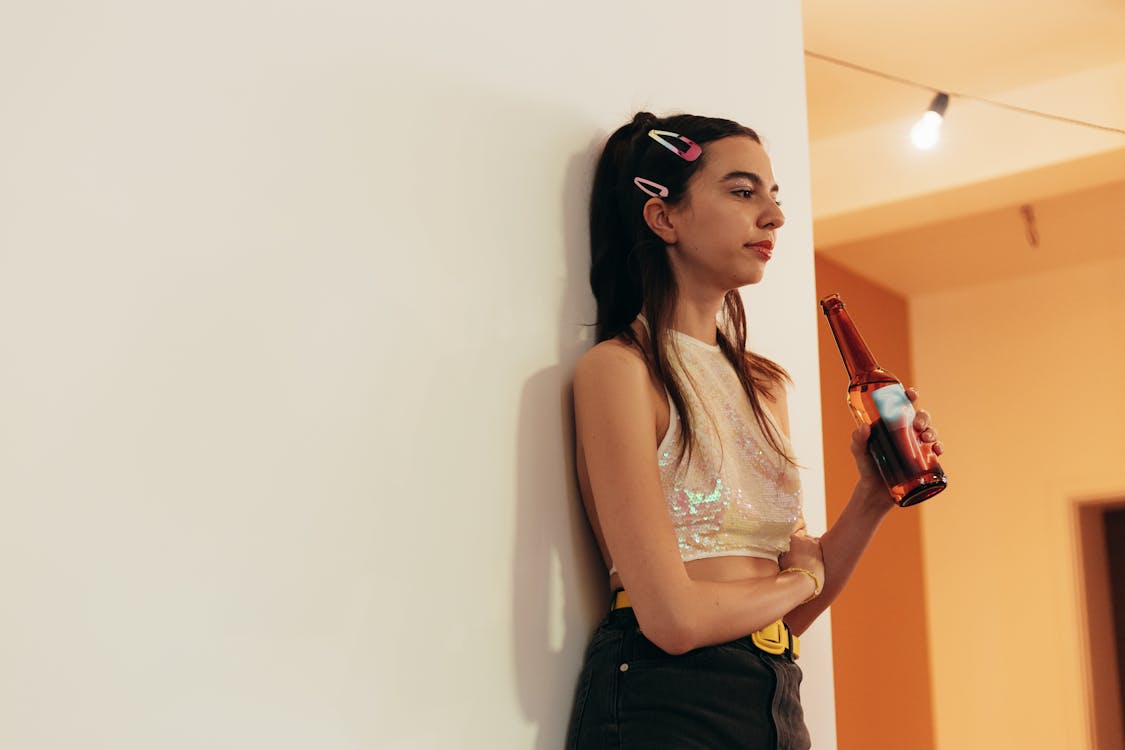 Throughout my teenage years, I remember being repeatedly told that when a woman is too sexual or overly expressive, they "lose their power."
I felt this strange combination of fear and curiosity about taboo subjects, especially sex. I also witnessed first-hand the standard and fetish for virginity. There was a lot of force and rigidity surrounding the do's and don'ts of expressing oneself in this vulnerable way. It made me envy the Marilyn Monroes of the world who can embrace sensuality and vulnerability with such grace and fearlessness.
When trying to keep up with the persona of the 'good girl,' it feels like your sexuality, choices and body are being watched and analyzed meticulously. It causes downright paranoia about people's thoughts and judgments.
There were moments throughout late high school and college when I would try to be curious and expressive – I'd wear smaller shirts, put on some leggings or even just wear a swimsuit and I would be so giddy. I loved every second of it and adored the attention because I was so used to being seen in this one-dimensional light.
But when you're conditioned to a certain "good girl" stereotype, people seeing you express yourself or your body differently can throw them off. If I felt too many people acknowledged me or received too many weird comments, I'd feel very uncomfortable. Which would lead to me going months without ever dressing or presenting myself like that again.
The pressure and the questions, whether intentionally or unintentionally, perpetuate the anxieties of the good girl complex.
I'll never understand the societal need to constantly question and invade each other's privacy about sex.
Why can't sexuality just be individual? Why do we have to make comments and judgments based on what women do or don't do in their sex lives?
Body image and sexuality are a double-edged sword. You're damned if you do and you're damned if you don't. Whether you embrace them authentically or not, people are always going to throw their weird projections onto you.
You don't have to listen or internalize these projections, though.
You can rise above them.
It took me a long time to realize that, and to realize that my body and choices are mine and mine alone, and to hell with anyone else who ever made me feel differently.
There's no "good" or "right" way to express yourself sexually and or discover that part of who you are.
There's no "good" or "right" way to be a woman.
There's only the opportunity to be you.
---
How I learned to dismantle this belief and move forward– and how you can too.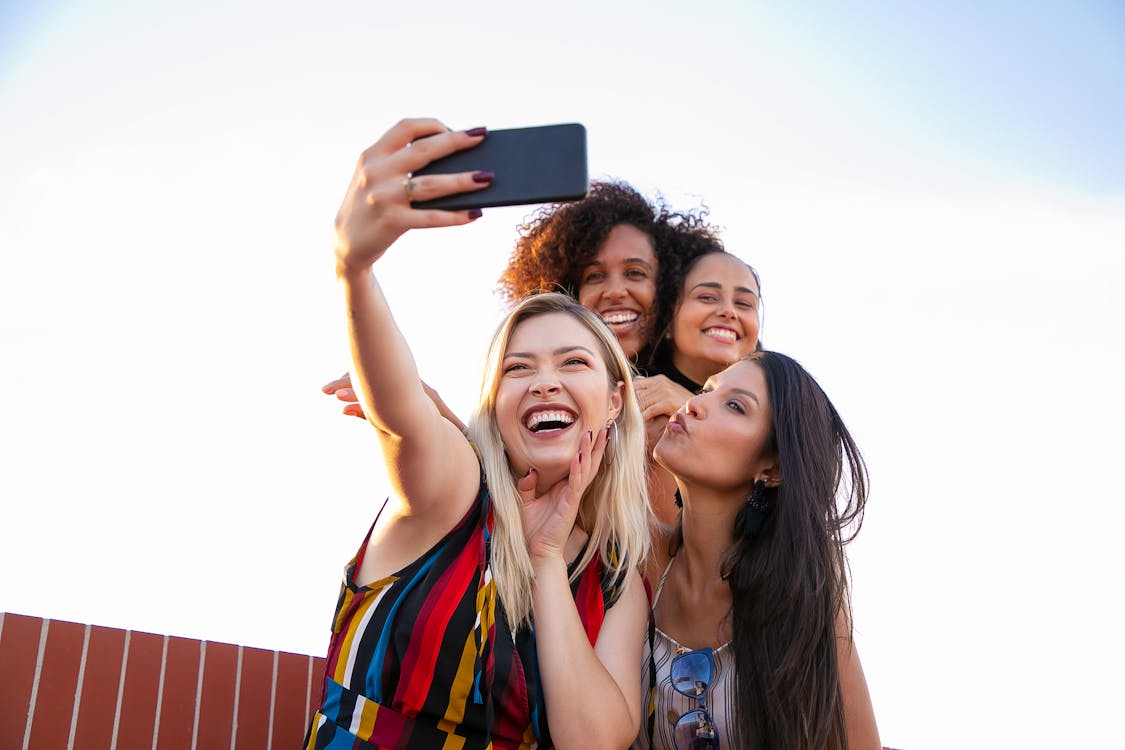 I'm very much still trying to work this out, and it's way more complex than I'd ever thought. The key is recognizing that it's so present in your life and that you deserve more than this way of thinking.
If you're struggling with this too, just remember that all of these expectations are FAKE. These "rules" are invisible and only exist in our lives if we let them. You get to choose the metrics by which you design your own life. And if some of these boundaries are in your comfort zone because they're what YOU want, then that's ok too. They're yours to set, no one else's.
I never realized just how much we socially enable and condition each other to fall into these patterns. We do it through religion, social groups, our upbringing and home lives or environmental or internal factors that influence who we think we are supposed to be.
You make your own rules for your life. For your comfort zone. For your personality and sense of self. You're in the driver's seat.
I haven't fully mastered freedom from this yet, but I do know it can take years to dismantle these kinds of habits. Especially when the world applauds them and benefits from them.
Above all, remind yourself that you don't need to listen to the criticisms or adhere to any sexist societal restrictions to be "good."
You are good.
You are you.
And that is as good as it gets.