In the annual season of goal-setting, achievement-seeking and relentless self-comparison, I can't help but feel myself reconsidering the narrative.
Or maybe the metrics by which we define success and value for ourselves.
There's a growing focus on achieving sustained relevancy and influence at scale– clout, if you will.
It feels like there's more of a need for this kind of validation than ever in modern society, especially among young people. Blame it on social media, or technology, or maybe even culture overall, but there's so much pressure to BE someone who other people care about.
Strangers, even.
Strangers, mostly.
Be important. Be liked. Be an influencer.
Stay relevant.
That is how you measure success, right? That's how you, as a person, matter.
Or, is it?
---
Don't get me wrong, I believe in the power of having a voice and using it to influence, inspire, entertain and inform others. Obviously, I don't condemn those who seek a platform or audience.
But the sustenance that comes from that type of success can only be supplementary to the way you value yourself. Otherwise, you'll starve.
I've been around long enough to see clout, relevancy and fame dissolve as fast as they appeared.
Especially in the age of rapid, mostly unearned notoriety that comes from internet virality.
I've watched people who were 'YouTube famous' not transition well to Vine. 'Vine famous' people become basically obsolete. I'm sure I'll see some version of the same with 'Tik Tok famous' people too in the next couple of years when the newer, cooler platform arises, and other people can do it better.
And it's not just regular, everyday folks either. How many famous people spend their whole careers killing themselves to make music, books and art, to be athletes, actors and achievers, only to have one famous song on the radio, one academy-award winning movie, one amazing role, one best seller on the NY Times list.
They have their moment, and then it's gone.
And that's so freaking common. Unless you're Beyonce or Stephen King or Leo Decap, MOST celebrities have a high streak that defines their career, and then they dissolve into the background while the new relevant performer or artist or athlete takes their place.
Sustained clout, acceptance and adoration, even at that scale, a scale beyond your couple hundred followers you hope to impress each day on social media, still isn't really achievable.
Even for some of the most talented people in the world.
It's chasing empty calories.
A cycle that never really ends.
If there's one thing I have learned, having experienced bouts of virality myself and working in media for the better part of the last decade– success is never really about your five minutes of fame.
It's something more, something bigger than you, that's worth chasing.
---
We're all going to die.
I know, dark. Happy new year, folks, you'll all kick it one day.
But truly, you will.
Everyone and everything does eventually.
I've been thinking about it a lot lately, because (dark-alert, again) I sometimes love to torture myself by pondering my own mortality, and also last week we had to put my cat to sleep. So, the house feels all empty and deathy and weird.
If you're not a pet person, this part may not make much sense, but if you are, you get it. It really does suck.
And yesterday, we got his ashes back.
As sad as I have been since he passed away, there was something particularly gut-wrenching about that moment. I sat down on a chair next to a little photo of him I'd set up on the record stand, reached into the carrier bag from the vet with shaking hands, and pulled out the wooden box carrying his remains.
I started to cry, and repeated one thought in my head over and over, how can the box be so small?
Like, so small. Fit flat in one open palm, small.
Here was this sweet creature, who had been my constant source of companionship and comfort for the last eight years glued to my side. Who was in every memory, every sad and happy moment. Who made me feel loved and needed when I was most alone. Who traveled with me across three states, lived with me in five cities and moved into seven different homes with me. How could something that meant so much to me, end up this little?
Then I thought about how one day, I'll be a little box too.
That even though I am a person and he was just a little kitty, we will end up the same.
We all will.
I thought of all the people I've already seen turn into little boxes and painted pottery art, wooden containers on a shelf. Smooth headstones in a muddy graveyard. Names carved into concrete they never felt beneath their fingers.
I thought about all the people I will see turn into that, like my friends, family and loved ones. Heroes and role models. People who have meant everything to me, who have had such a big, direct presence in the lives of so many, and they too, will one day be small.
That no matter who you are, how many people know your name or follow you online, or think you're awesome, the ending is still the same.
But that is because we are not where we end up after we're gone, we are the moments, memories and magnitude we create while we are still here, in the ways that really matter.
We are the meaning we create.
That is what defines us.
That's what we leave behind.
---
We will outlive the stories we tell, the art we create and the impacts we leave. In truth, they were never ours to keep.
It isn't about the big moment someone (or a lot of someones) recognize you've done something impressive, difficult or magnificent, it's about what that creation can achieve, without you.
If you're a creator or artist of any kind, there is power in your work without fame. The way your story made someone feel less alone, for just a moment. The way the song you wrote got someone through the worse season of their life. That's still creating meaning, meaning that exists beyond yourself. Meaning that doesn't have to be quantified by scale or relevance or popularity.
As a professional, there's value in the work you do when no one is watching, in the occupations that don't get a lot of praise or admiration or clout. There's honor in finding purpose in the job you do every day.
Because it matters.
The way your mentorship and leadership inspire those you manage. The way your patience and support make your colleagues' days just a little bit brighter. The way you champion your beliefs and dedication in what you do.
Instilling value. Creating change. Driving positivity. Cultivating understanding.
That is all an achievement too.
And as a person, you can create the kind of meaning that grows. Every day.
The way your kindness, generosity and thoughtfulness bring love into the lives of your friends and family. The way you raise your children with grace, support your partner with honesty and love yourself relentlessly.
The way you follow your dreams, listen to your instincts and seek the most joy and value you can from this life.
The way you impact others on a personal, genuine level, and change them for the better.
There's something powerful about the idea of a legacy, of a story that you start but the people who you impact continue. Something that is lasting instead of fleeting.
A narrative that endures.
An achievement that's so much more meaningful than whether or not random people think you're relevant, smart, fit, talented, funny or successful.
I'm not saying there is no value in pursuits that magnify those qualities. Share your workout routines with others who seek inspiration. Give advice, make people laugh, post those killer cover-song videos. Leverage and grow your talents. Cultivate your ambitions.
But know, that the mass performance of these pursuits does not define you.
---
Life is about building authentic meaning through the people you love and the light you create.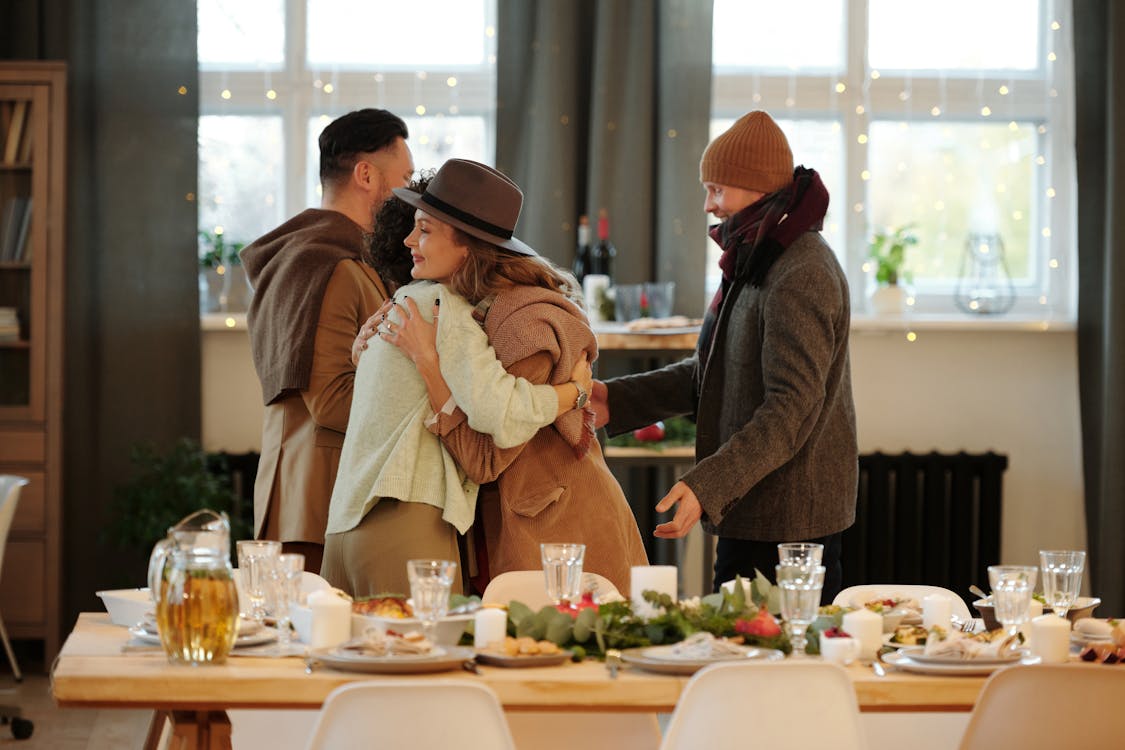 Seek more than wide-spread relevancy and acceptance.
Seek passion.
Seek joy.
Seek love.
Seek learning.
Seek adventure.
Seek creativity.
Seek empathy.
Seek connection.
Seek the parts of your life and yourself that provide you with sustained, honest meaning. That help you build inner peace and self-love.
Let that be the goal by which you define your success and value in this world.
Let those moments lead you and cherish you.
It's ok to chase big dreams for yourself, and sometimes the measure for success with big dreams is in fact the scale at which you're able to spread your art or move up the ladder.
But just remember, that at the end of the day when the shows are all over and the music fades, when the court lights turn off or the social media app you're famous on turns into a meme about the 2000s, you still matter.
And you matter most to the people who will one day hold your little box and think about how much bigger you were to them.
Being you to a few people who really know you, really love and appreciate you, will always be better than being someone to everyone.
That's success.
That's meaning.
That's life.