Almost 13 million tons of clothing and textiles are dumped in U.S. landfills each year. Yes, TONS.
A report published by thredUp explains that there are nearly 9 billion clothing garments within the United States that nobody is actively wearing, and 36 billion pieces that are thrown away each year. With fast fashion brands churning out piece after piece, and society in general following suit, the sheer volume of clothes that arrive at landfills is posing a huge challenge for waste management and for the environment.
For decades, people would buy new clothes, to keep up with current fashion trends, while keeping their old clothes in the closet. This leaves us with millions of closets around the world accommodating used clothes from various generations. Not only that, but the number of items actually worn by buyers is very small. Once such unworn items accumulate, disposing of them in one way or another becomes a challenge.
The good news is that the tide is turning. People are becoming aware of the ecological aspect of the apparel industry. In 2020, about 33% of Americans purchased used clothes for the first time. The online resale market is growing as well.
Here is some helpful information on resale and 5 other sustainable ways to get rid of clothes.
---
1. Swap clothes on social media.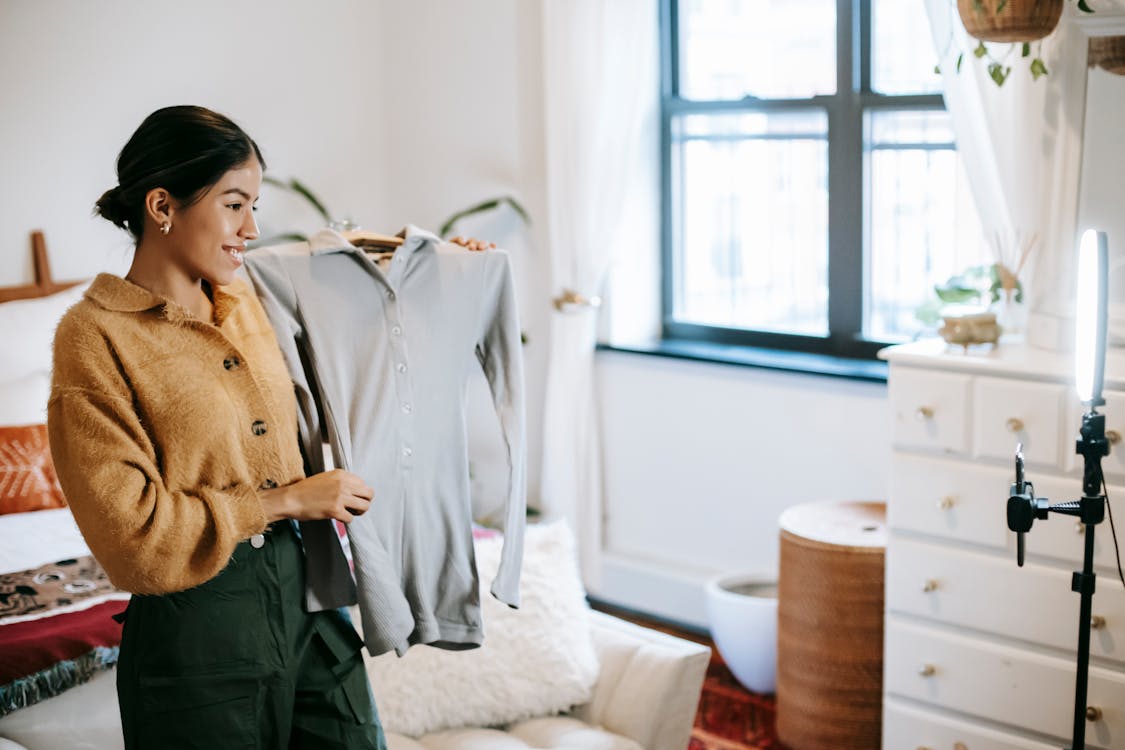 Social media is a great resource to swap items. Spread the word that you'd like to exchange your old clothes for different ones. Upload photos of the items in question and write a short description below every post. The photos don't have to look as if they were taken by a fashion photographer, just showcase what you have with decent lighting.
Highlight the defects on the clothes, if any. This is especially important if you're exchanging clothes with random people. Be honest! You'll find some really great items if you take the time to ask and look.
---
2. Resell your old clothing.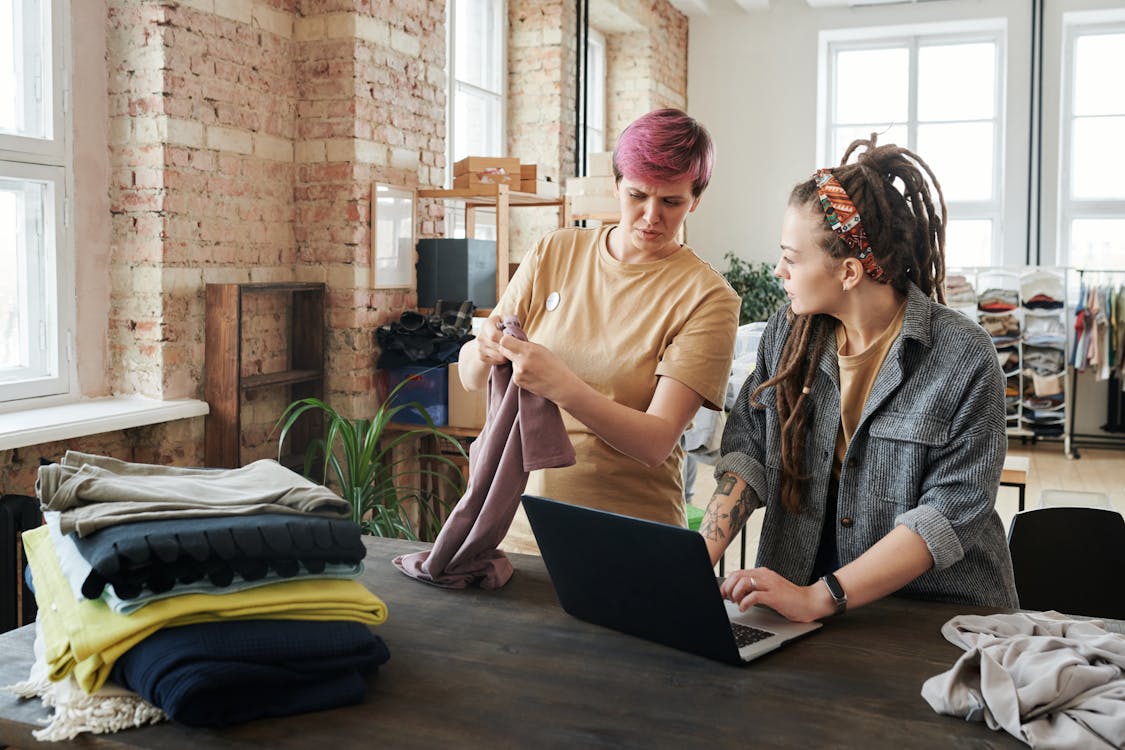 CNBC claims that the resale market will have surpassed $64 billion by 2025. Both retailers and ordinary people are contributing to this boom. Some retailers have launched separate brick-and-mortar and electronic stores for used clothes.
More interestingly, there's an upsurge in the number of people reselling their old clothes online. In 2020, 36.2 million Americans resold an item of used clothing for the first time, with 52.6 million clothes resellers altogether.
While resale is an economical option for the average Joe, you need to meet the following prerequisites before the sale:
Go through your closets and divide the clothes you don't wear anymore into these categories: gender, time of the year, and garment. It will help you wash or clean the items from each group without damaging them.
Wash and iron those items. Dry-clean the ones that mustn't be washed.
Offer such arranged and prepared clothes for sale. Use online platforms and cross-selling apps (compare Vendoo vs. List Perfectly) with other solutions to find the right one for your needs).
You can also support small businesses and talented individuals that coordinate resale and thrift finds, like one of our personal favorites, Wild Flower Thrifts. You can find their Instagram below!
---
3. Donate to charity.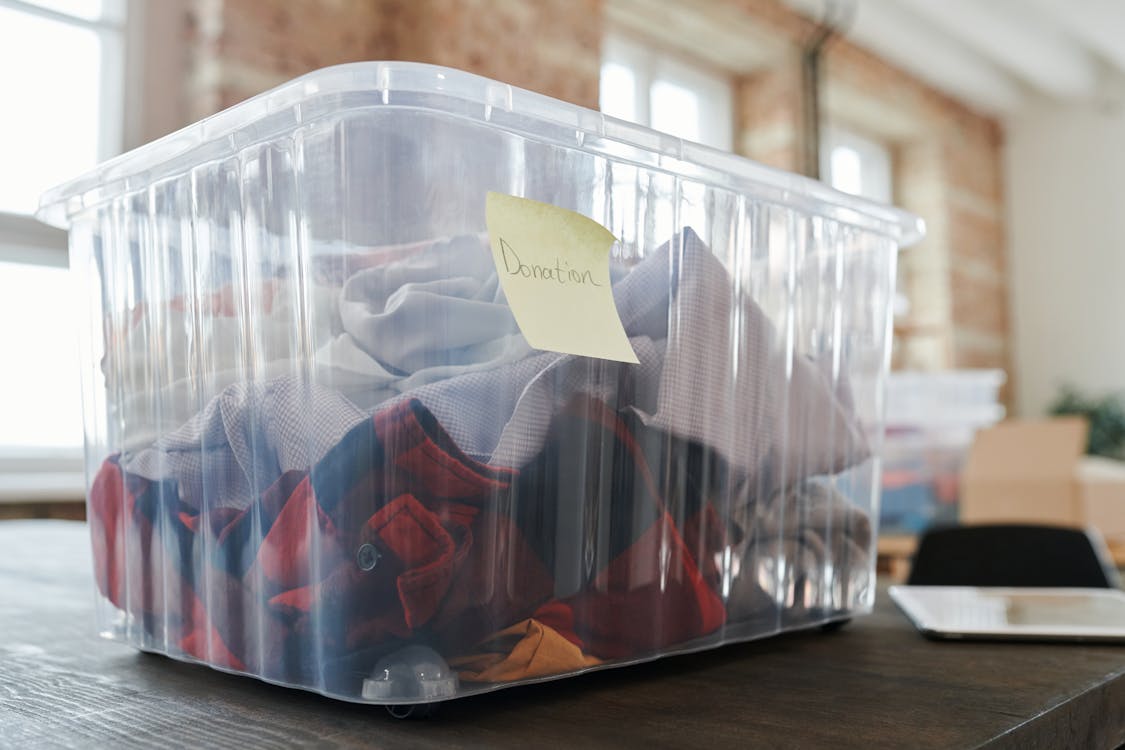 One of the biggest issues with excess clothing waste is the uneven distribution of wealth in this world.
In some parts of the world and country, families have tons of clothes they don't wear or that they just end up throwing away. At the same time, there are homeless people and abandoned kids that could make use of those unused clothes.
Therefore, go to local shelters for the homeless, or animal shelters, and donate some of your old clothes (coats, jumpers, cardigans, and other items they can use).
If you have kids, give their old clothes to the local Red Cross organization. They'll forward these clothes to poor children around the world. Speaking more locally, people from Boston and New York can donate kids' clothes to Room to Grow, which will then select and forward those items to children. If you're from LA or other parts of California, check out Baby2Baby.
---
4. Share clothing with friends and relatives.
As you're going through your old clothes, offer them to people around you (e.g., your parents and relatives, your friends and their children, your neighbors, etc.). Photograph these items and send the photos over to relevant people via WhatsApp or social media channels.
Swap old pieces with your friends and relatives, especially kids' clothes. As your babies, toddlers, and preschoolers outgrow their clothes, give the items to your friends' or relatives' kids. Also, ask them if they have any adequate old clothes for your kids. The more items circulate between your family and the families around you, the better for sustainability.
Finally, hand down the old items you can't exchange with your neighbors, friends, or other close people.
---
5. Recycle your old clothing.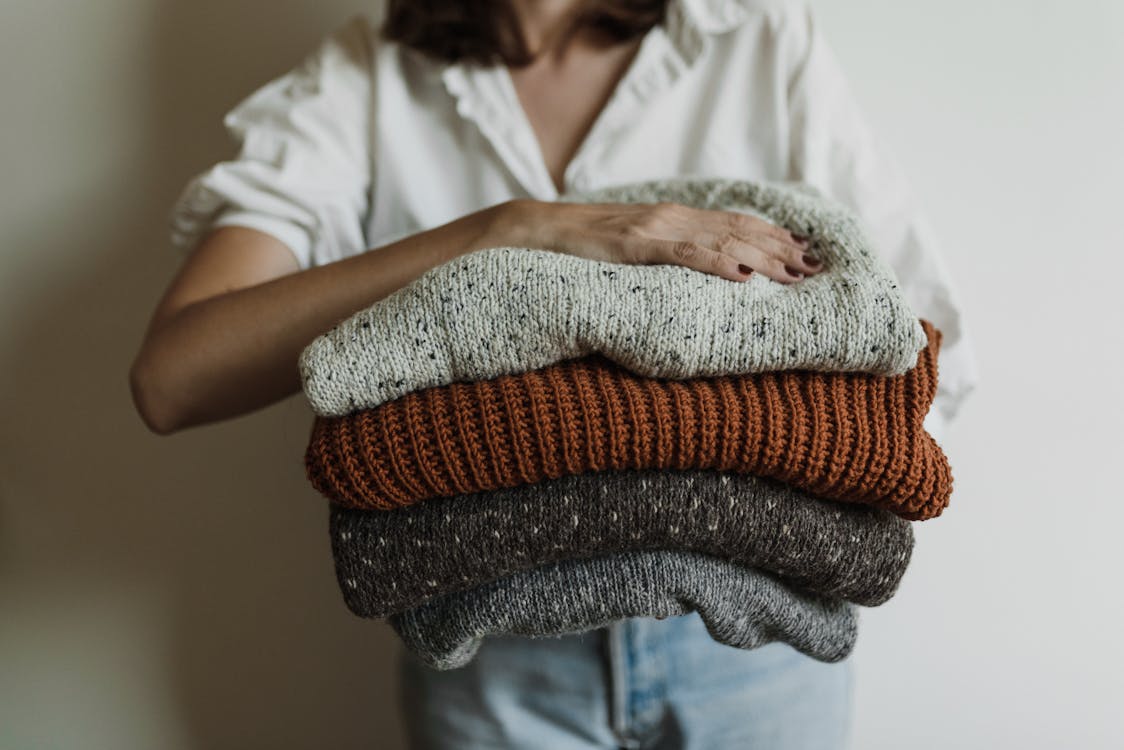 Many large clothing companies collect old clothes for recycling. They often give discounts for new clothes to people who hand in their old items in the store. While this is sustainable, it's not a perfect option. In this case, you give your old clothes for recycling, but you buy new items, which doesn't reduce your carbon footprint.
A more suitable option here is recycling with non-profit organizations. For instance, try Recycle Now and Earth 911 to find the nearest recycling locations or collection points in your region. You can search these websites by ZIP codes. American Textile Recycling Service installs drop-off bins around the US. Check out if they've placed one in your area to take your old clothes there.
Finally, some curbside recyclers, like Simple Recycling, collect and recycle old clothes. Check if there are any similar services in your area.
Once you get rid of such clothes, think about creating a capsule wardrobe and downsizing your life. Selling your old clothes only to buy a similar amount of other used or brand new clothes doesn't support sustainability. Most people wear only 20% of the clothes from their closets. Being sustainable means getting only the clothes you'll wear regularly.
---
6. Repurpose used items into something new.
Repurposing old clothes is a traditional, but efficient way of handling used items.
When you take your clothes out of the closets, put aside the ones that you can repurpose.
Here are some practical hacks:
Find more practical tips for repurposing old clothes in a Lifehack post.
If you have a lot of odd socks, turn them into toys for your pets. Also, odd socks are a great treat for stray pets and other animals in animal shelters. So, if you're planning to take your old clothes to these places, don't forget your old, odd socks.
---
If you're economical and rational with clothes, you live a sustainable and better life.
To get there, regularly inspect your old clothes to remove the items you don't wear anymore. Also, limit your budget for new clothes. Buy new pieces only when you need them.
Give away, share, donate, and resell as often as you can. Have your clothes repurposed and recycled to make use of every single item in your closet.
As you embrace this way of handling clothes, you'll add to global sustainability and ecology. Win-win!