'Tis the season of Ugly Christmas Sweater parties, and if you're like me you're looking for some inspiration. Raiding through thrifts stores just isn't cutting it, and you're trying to find the perfect combination of creative and dorky. We've got you covered. From DIY to Amazon to Etsy, the below list gives you plenty of ugly Christmas sweater ideas to choose from, and lets you know where to find them. Get ready to be the envy of all your friends with this perfectly over-the-top list of ideas.
---
1. These super cheesy but amazing holiday couples shirt.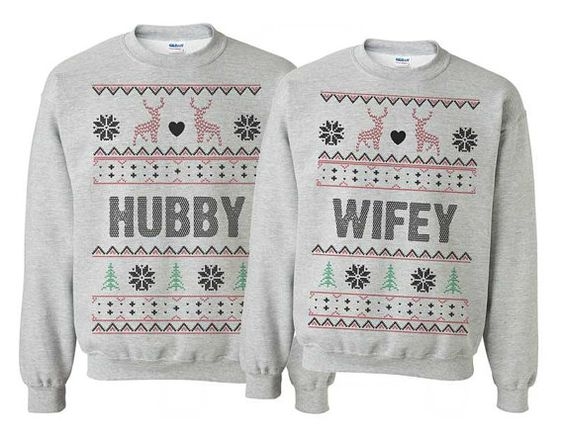 What better way to dork it up this holiday season than with this Christmas sweatshirts for husband and wife? You can find these on Etsy, of course.
---
2. Become a real-life Christmas tree with this DIY masterpiece.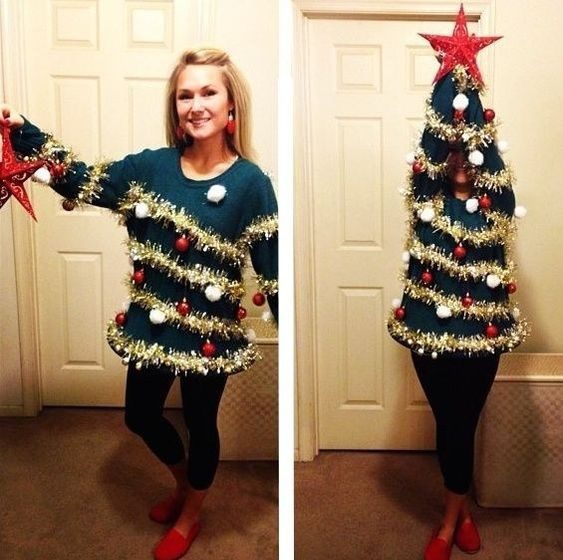 This girl is expert level DIY on the ugly Christmas sweater scale. But you can be too. Simply get an old sweater (maybe from a trusty thrift store) and sow/glue on tinsel. You can get a pack of Dollar Tree ornaments to hang on their as well, along with the star. I recognize that star from the dollar tree too. So this costume probably cost less than ten dollars and will definitely win you some creative points at your holiday get together.
---
3. Pretty and simple Christmas lights.
You can find this cute little sweater at Boden along with a lot of other subtly festive sweaters with just enough holiday cheer.
---
4. Find your inner Rudolph with this DIY reindeer sweater.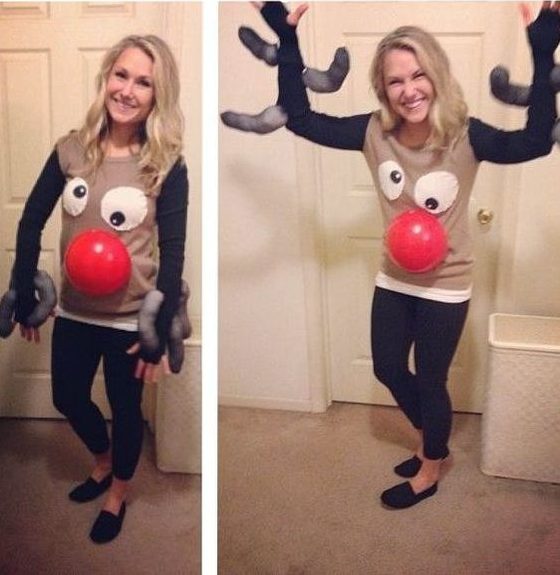 This sweater is just cute and dorky enough to be a perfect fit for your upcoming party. It requires a little bit more sowing, some old socks, cotton, fabric and probably a trip to AC Moore, but you've got it. Add the red balloon for the last touch.
---
5. Classic overwhelming snowman fuzzy sweater.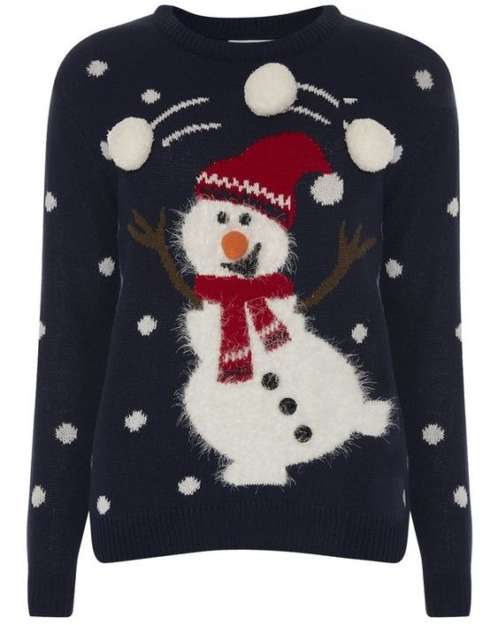 If you haven't heard of Primark, your life has truly not yet begun. It's like an amusement park filled with inexpensive and trendy clothing. This fun and goofy sweater can be found here on their website.
---
6. Musical Christmas tree sweater.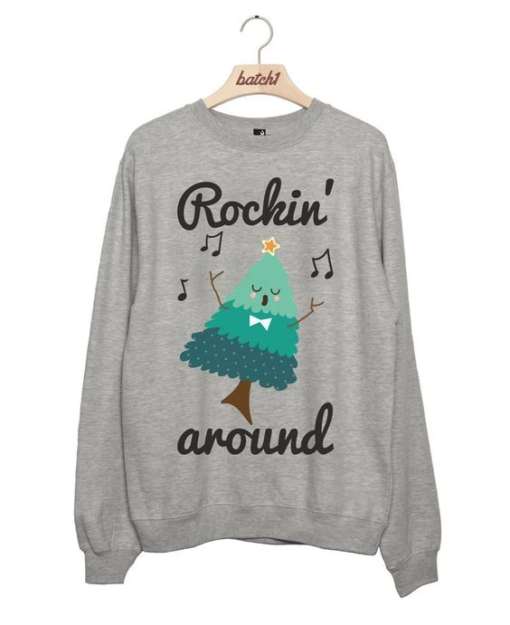 So some of these aren't as much ugly as they are cheesy and adorable. This animated little Christmas tree singing its own praises definitely falls into that category. You can find it on Etsy.
---
7. Glam Reindeer.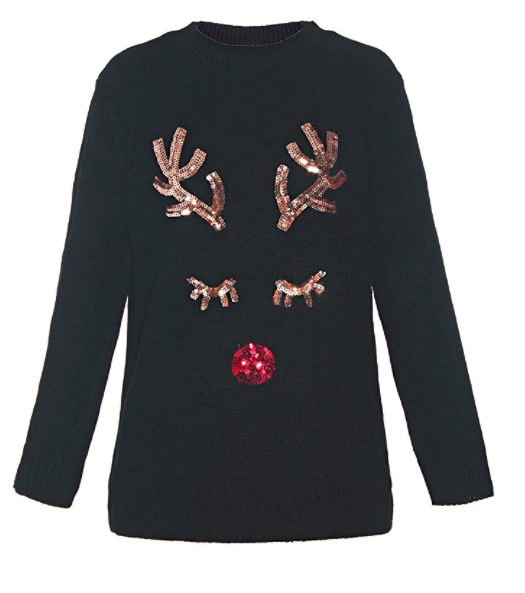 This girly sweater has just enough Christmas and sparkle to be your perfect holiday choice, especially if you're not looking to go too over the top. You can find it on Amazon for $21.49. So it's a steal also.
---
8. Festive jokester sweater.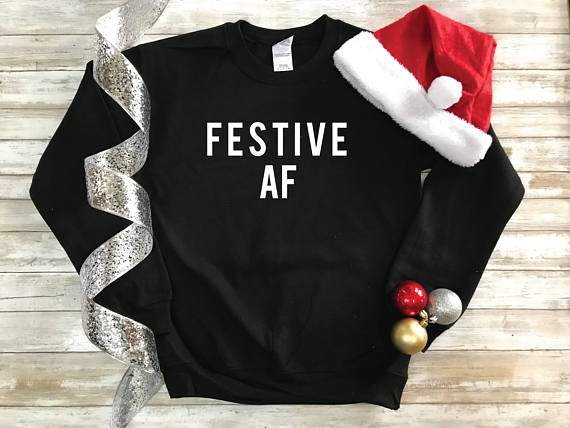 Snarky, simple and only slightly inappropriate. You can find this Festive AF sweater on Etsy.
---
9. For the Ultimate Elf Fan.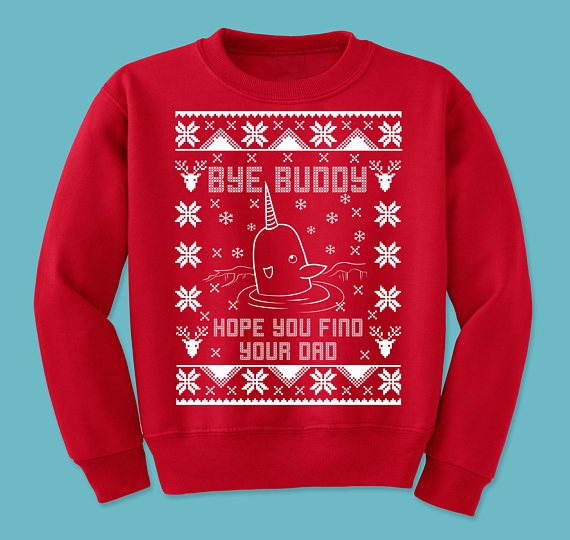 Iconic, right? Find it on Etsy for $29.99.
---
10. Sweet and sassy Christmas toutfit.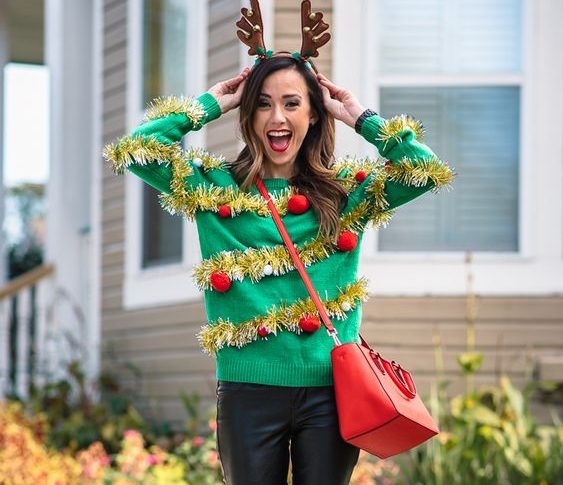 When it doubt, throw as much Christmas spirit into your outfit as possible. This chick just sewed garland and pom-poms to a sweater, grabbed a pair of reindeer ears and paired it with a red lipstick and a stylist red bag.
---
For more holiday content, check out the articles below!
10 Relaxation Gifts For Giving the Gift of Chill This Holiday
10 Last-Minute Christmas Gifts Your Friends Will Actually Love