Female leaders pave a smoother path for generations of women to come, and we have so much to learn from them as we advance in our own careers towards attaining leadership positions ourselves.
Thankfully, there are female executives who take time out of their busy and hectic schedules to share their experiences and hard-earned wisdom. They show us the way forward with the lessons and advice they have picked up along the way.
As an aspiring female leader myself, I've actually recently spent a lot of time trawling the internet, researching how other women rose to success. I've also written out my favorite, most motivational quotes – some of which are below – and stuck them up around my house to guide me.
Here we look to five inspiring and dynamic women for guidance, and the advice they have shared that's stuck with me the most.
---
1. Contribute and step up.
Abigail Johnson –CEO of Fidelity Investments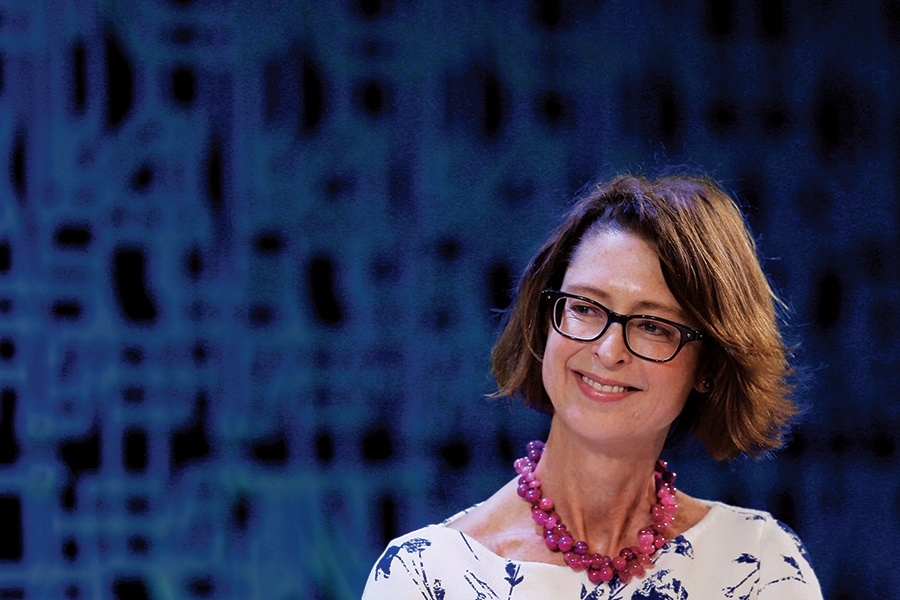 Businesswoman, Abigail Johnson, is CEO of investment firm Fidelity Investments. Finance is notoriously difficult for women to succeed in – we account for only 18% of executive committees in the top 20 global financial services firms. Yet, Johnson has risen through the ranks to nab the top spot and was named Chairman of Fidelity Investment in 2018.
Johnson is a hands-on leader who says, "Every day, you have to get up with new energy and new ideas to contribute to pushing the organization forward." She believes that there can be times when, "Leading by influence is not enough. When things are not going the way they need to go, there's a time when one has to step up… to set the organization back in the right direction."
---
2. Take every opportunity to grow and develop.
Dr. Anita Sands — Silicon Valley Board Director
Dr. Anita Sands is no stranger to change. Her career to date has included stints in physics, public policy, academia, financial services and technology. She is now a Silicon Valley-based board director, as well as speaker and author. Along the way, Sands has worked with some of the biggest banks and brands. "As a leader, you have to continually grow and stretch yourself, and there's no growth without growing pains," she said.
It is important to note that the type of leader you will impact the type of team members who want to work with you.
"Leaders who are not afraid to be human or get stuck in with the hard lifting are the ones I am drawn to work with," says Angela Keaton, a writer at 1day2write and Nextcoursework. "It is easier to relate to someone who shows their real self."
---
3. Bring your whole self.
Bozoma St John — CMO of Endeavor
With one of the most impressive CVs in marketing, Bozoma St John is a force to be reckoned with. St John has headed up the marketing of huge global brands, including Uber and Apple Music, and is now Chief Marketing Officer for Endeavor. She advises, "Bring your whole self to work." Where most businesses look to hire new recruits based on there being an organizational-fit, interestingly, St John's advice for hiring is quite the opposite.
"Hire someone that is nothing like you. We keep looking for the commonalities, but find someone with commonalities that are nothing like you." This is something to keep in mind when you are looking for your next teammate.
---
4. Know the people who work for you.
Diane Dietz — CEO of Rodan + Fields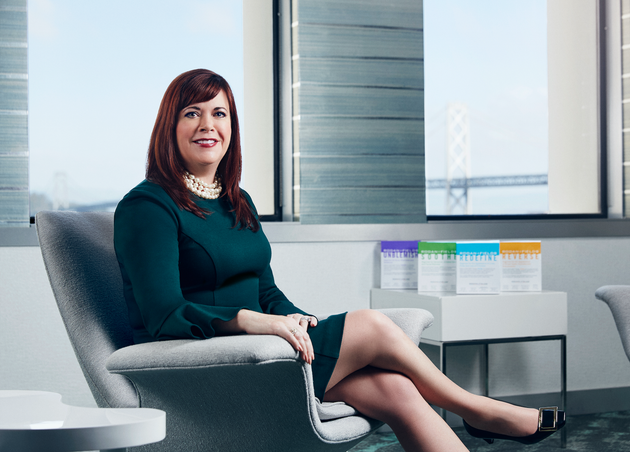 Fans of Rodan + Fields skincare aka the no.1 selling skincare in the US may already be familiar with CEO Diane Dietz. Dietz joined the then little known brand after working for cosmetic powerhouses for 25 years. Dietz says that she was taken by their stance on creating opportunities for women.
In 2018, she told Forbes that her team was largely women when she joined Rodan + Fields but that she believed a gender balance was important, "The more diverse your team is, you will get to a better conclusion," said Dietz.
Her advice for leaders that I've found to be true, is to, "Open yourself up and get to know the people that work with you and for you and be vulnerable…they will work so hard for you when they feel that type of feeling back for you."
"Diane Dietz has always been inspiring to me as a professional woman. There can be so many roadblocks, but I always try to remember what she says about power. 'Make no mistake, there is no one more powerful than you' and I can face any challenges," Jane Banks, a business writer at Australia2Write and Britstudent.
---
5. Establish a healthy work-life balance.
Angela Ahrendts — SVP, Apple Retail
Luxury brand expert, SVP of Apple Retail and businesswoman, Angela Ahrendts, is famed for turning around fashion house Burberry and growing its value by £5 billion in just six years during her time as a CEO there.
You might think this kind of success was built on long hours and missed weekends at home. However, Ahrendts is a believer in prioritizing family over too much work.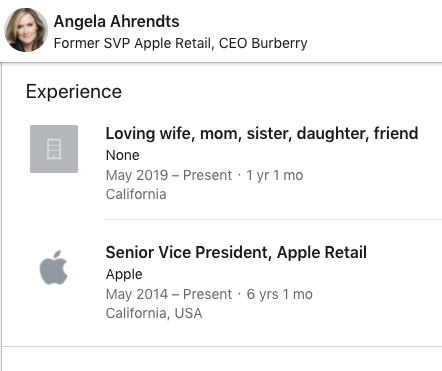 "I'm nearly always at home on the weekends; that's important for every working woman today, not just me. I don't encourage people to come in at the weekend and work; I encourage people to go home and create great families," says Ahrendts.
"It is one of the most important parts of my job, showing that you can't do it all."
This is something I try to remember.
---
Josephine Jacobs is an editor at Write My Case Study and Dissertation Writing Service and a motivational coach for organizations and students. She also writes for Originwritings.com.
---